Lazarides Rathbone Showing: Miaz Brothers
Italian sibling duo Miaz Brothers are returning to Lazarides Rathbone once more, following their successful London debut in 2014 with the same gallery, Dematerialized: A New Contemporary Vision. Miaz Brothers will present a new body of work entitled Antimatter Series: A Boundless Vision at the London gallery, featuring the latest examples of the duos excellent contemporary portraiture style paintings. The radical approach to portrait painting taken by the now Valencia based siblings, continues their interest in perception rather than representation, particularly in response to the overpowering amount of information we receive on a daily basis in contemporary society. Lazarides Rathbone, which recently featured in our 10 Galleries in London You Have to Visit list, will also shortly be presenting the architectural paintings of Frank Laws in Celebration.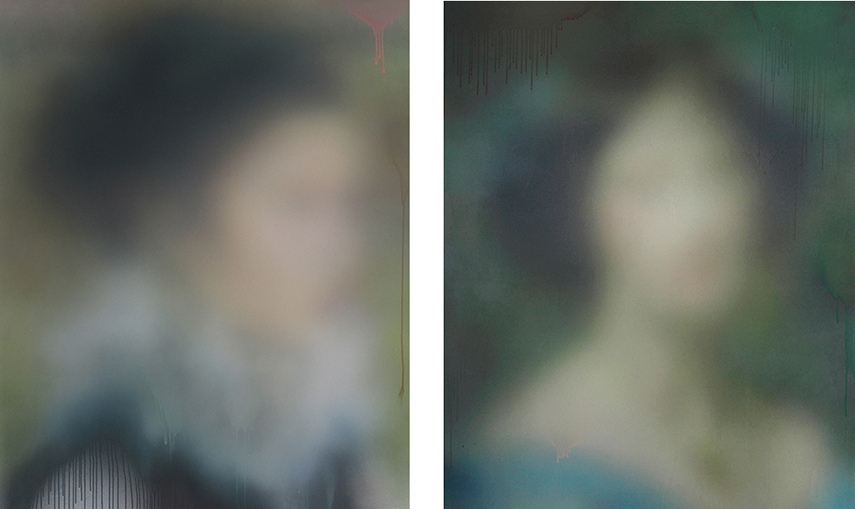 Antimatter Series: A Boundless Vision
Antimatter Series: A Boundless Vision, the new solo exhibition by Miaz Brothers at Lazarides Rathbone, is the latest step in the body of artworks known as The Antimatter Series. Within the series, the duo have represented a wide range of subjects with their unique portrait style, including friends, dear departed ghosts, philosophers, fashionable female Japanese adolescents and Old Masters from the era of the English Restoration. Antimatter Series: A Boundless Vision finds the Miaz Brothers moving away from previously male dominated portraits, the new solo exhibition featuring all-female imagery. Described as a visceral series, the contemporary portraiture on show aims to take the viewer on a journey where they perceive the same subject, but in multiple variations, therefore transforming the ideas of fixed identification associated with traditional portrait painting and making it become more personal and boundless. The blurred imagery created by Miaz Brothers prevents immediate reaction and encourages the viewer to create mnemonic associations, leading to a more personal response.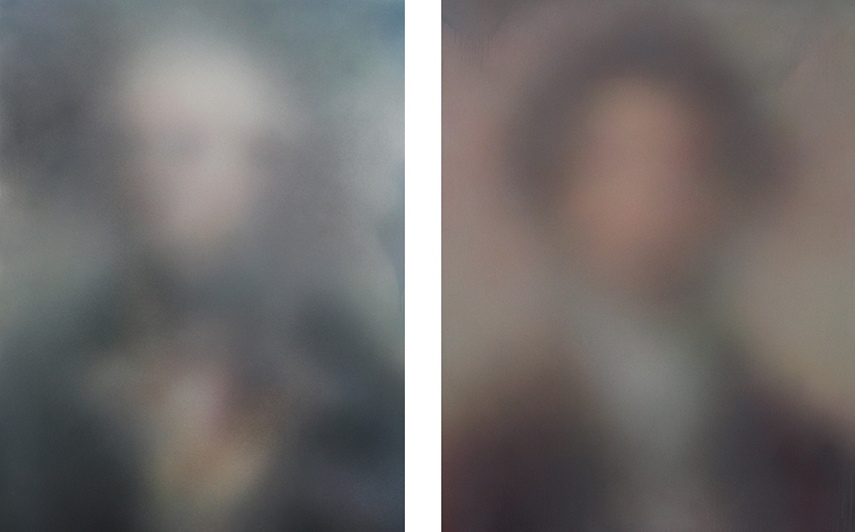 Contemporary Portraiture at Lazarides Rathbone
The new solo exhibition at Lazarides Rathbone sees Miaz Brothers continue their use of aerosol paints to erase all details in the portraits, leaving instead a limitless movement of colour particles. The result is that the large-scale works are not immediately recognisable, forcing the viewer to pay attention and construct the image for themselves. Antimatter Series: A Boundless Vision, which continues the Miaz Brothers interest in seventeenth-century renaissance painting, plays with ideas of awareness, what we automatically see and naturally perceive, while also alluding to themes of beauty and the place of portraiture in our modern society. The duo is expert in activating the viewer's awareness through the visual experience of their portraits, making us aware of our own limitations in perception while questioning the transitory nature of existence.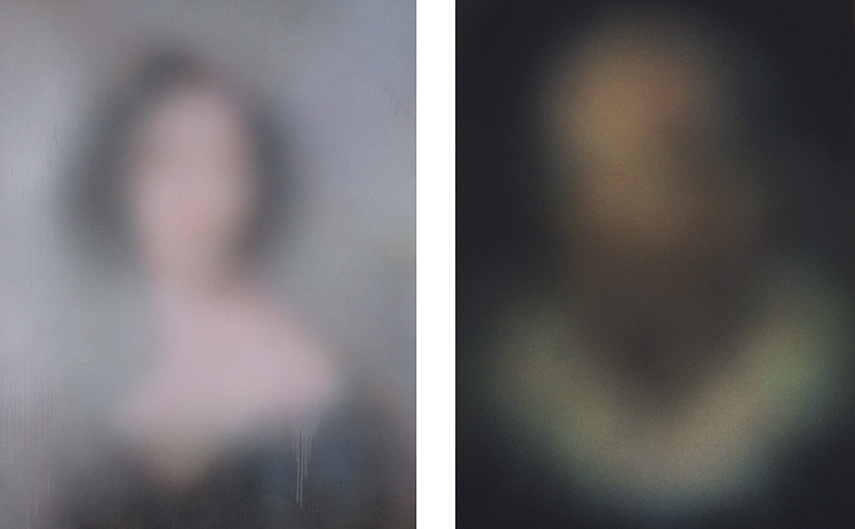 Miaz Brothers Artist Led Tour for SohoCreate
Miaz Brothers will be holding an exclusive artist-led tour of Antimatter Series: A Boundless Vision at Lazarides Rathbone, as part of the SohoCreate Festival. The SohoCreate Festival runs between 3rd and 7th June, 2015 and celebrates the creative hub of Soho by gathering people together in a series of discussions, chats, parties, speeches, drinks, performances and open house events. The Miaz Brothers/Lazarides Rathbone Open House takes place on 4th June, 2015 between 14:00 and 15:00hr. For ticket information visit SohoCreate.
Antimatter Series: A Boundless Vision by Miaz Brothers opens at Lazarides Rathbone on 5th June, 2015 and runs through until 2nd July, 2015. Opening reception is on Thursday 4th June, 2015, 6-9pm.
For all the latest exhibition news sign up to My Widewalls today!
Main slider images: Miaz Brothers – Details from Antimatter Series: A Boundless Vision, 2015.
Images from Dematerialized: A New Contemporary Vision Exhibition, 2014, for illustrative purposes only.
All images courtesy of Lazarides Rathbone.
Follow These Galleries
Culver City, United States

Miami, United States