S̶t̶r̶e̶e̶t̶ ART
This year's Hip Opsession, the hip hop culture festival in Nantes, France, celebrates its 10th anniversary. For this occasion, Lek and Sowat, an Urbex duo, organized an exhibition in collaboration with other street artists. The show titled S̶t̶r̶e̶e̶t̶ ART gathers names such as Outsider, Wxyz, Persu, Sebastien Preschoux, Kan, Rayzin, Kazy and the Postman Quartet. It is set at POL'n in Nantes throughout the festival. The place hosts Sebastien Pechoux's kinetic explosions, Wide's glitched typography, The Outsider and Wxyz's typographic work, Persu's spatters, The Blind and Kan's pixeled Braille and also Kazy and Postman Quartet's illustrations.
Lek and Sowat
Lek is one of the first generation of Parisian graffiti artists who learnt his craft in the legendary area between La Chapelle and Stalingrad where French street culture emerged. Sowat is a Franco-American graffiti artist who grew up in the surroundings of Marseille and Los Angeles, inspired by Chaz Bojorquez, one of the major figures in Californian graffiti who developed "Cholo" writing.
Urbex
Lek and Sowat are jointly involved in the practice of Urbex, taking over places that are derelict but with a powerful history. Known for their large-scale works, for their passion for abandoned places and calligraphy, Lek and Sowat transformed a mall at the north of Paris in 2010 – 40 000 m² of ruins that hosted junkies, prostitutes, beggars – into a place of illegal and ephemeral art. In 2012 and 2013 they made a remake of this collective project at Tokyo's palace with two exhibitions, "Les entrailles" and "Terrains Vagues", which gathered works of 50 key graffiti artists from the French street art scene. In their large-scale frescos, the typographical motifs traditionally used in graffiti are taken toward a form of architecturally influenced abstraction.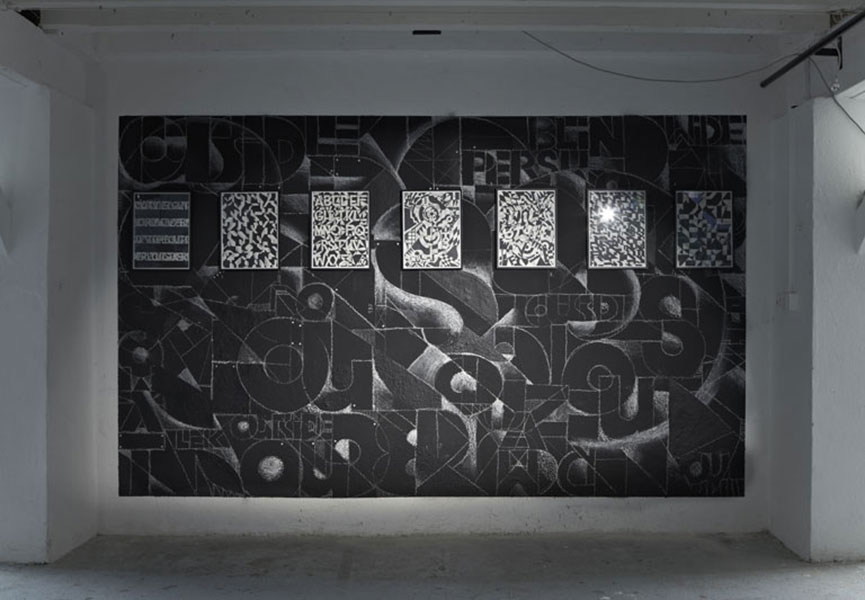 Follow These Galleries
Paris, France

Marrakesh, Morocco

Berlin, Germany