Les Enfants Terribles
These terrible kids! They are intolerable, rebellious and naughty. But they are also creative. They do comics, music, videos, photos, flyers, zines or drinks. They are kids of the DIY scene. Les Enfants Terribles are Silio Durt (Bruxelles), Raphael Grischa (Berlin), Andy Leuenberger (Berlin), Luca Piazzalonga (Basel) and DJINN TONIX (collective Basel). This is their first exhibition in the gallery, and during September, visitors will be able to see their interesting and very diverse works. From installations, photographs, drawings, paintings, graphic design and many other artistic styles, this group of people introduces us with their unique and fun world.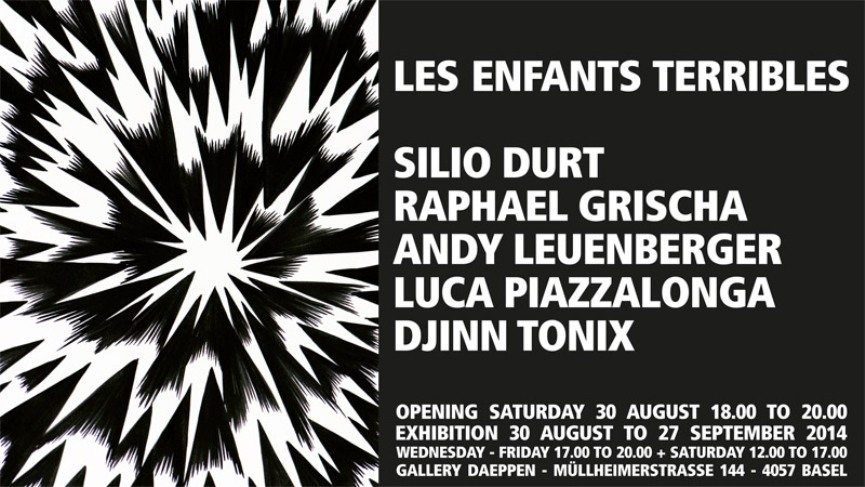 Silio Durt
Silio Durt is a Bruxelles based artist. Influenced by the searches of post-war immediate by CoBra group and American school but also by the underground graphic culture, Silio Durt presents an organized mess, an explosion of pictorial matter. Thanks to his spontaneous technique, Silio Durt creates works that resemble a kid's wild childhood. Durt plays around empty space and the absence of lines to restore the material's rights. His perspective is direct and clear.
Rapahel Grischa
Rapahel Grischa is a multi-creative person and a natural born storyteller based in Berlin. He's a self-taught artist who's been working on projects of all kinds – from graphic design to typography, filmmaking or photography. Grischa always approaches things with a healthy dose of curiosity. His works is always experimental but never boring. A project he's very proud of is the art direction job he's done for Raf 3.0. Covers, packaging, merchandising – Grischa finds inspiration in everything he does. For the exhibition Les Enfants Terribles he created the installation CRUEL CHANEL, in which he questions brand and our senses for labelling of products.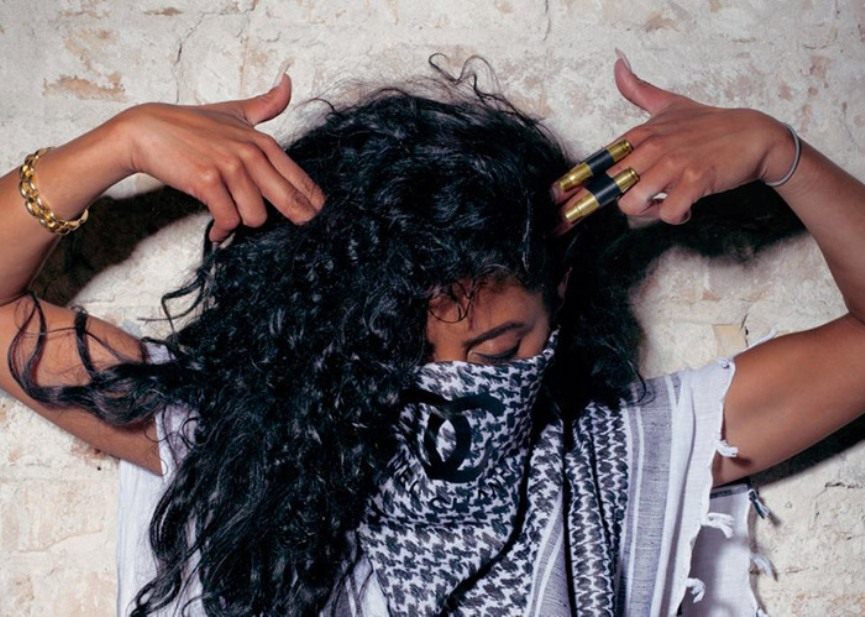 Andy Leuenberger
Another name on the 'Terribles' list is a Berlin based cartoonist Andy Leuenberger, known for his satirically biting and absurd humour. Prolific for numerous self-published comic and cartoon books, his work has appeared in comic anthologies, mass-media and small press in Germany, USA, Switzerland, Austria, Greece, and Croatia. His books and artwork are regularly presented in exhibitions and at comic festivals. Andy Leuenberger's fantastic cartoons are modern sociological meditations.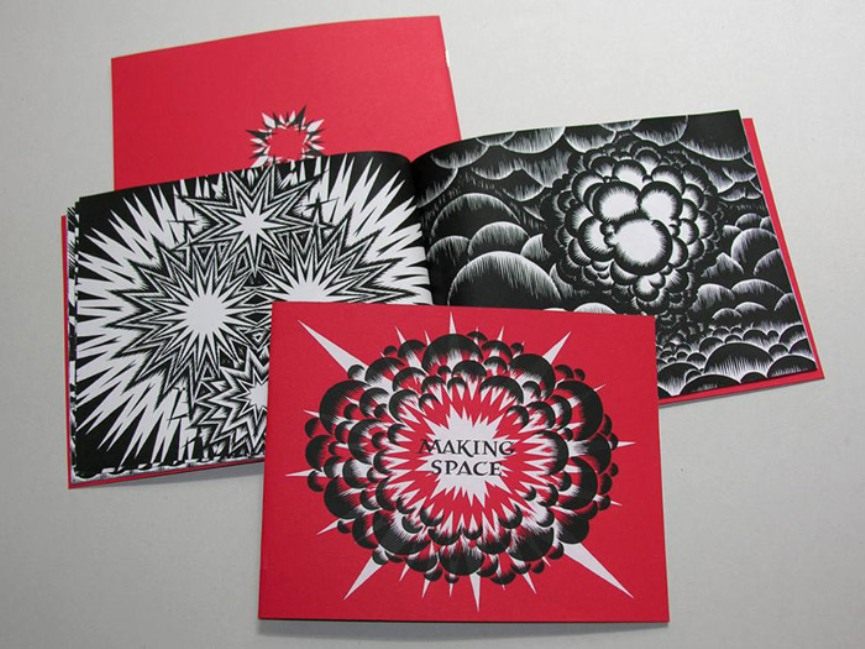 Piazzalonga and DJINN TONIX
Another two names that are participating in the exhibition are Basel based artist Luca Piazzalonga and DJINN TONIX, a collective based in Basel. Presenting the work entitled 'Elephants' that plays with confrontation, Piazzalonga focuses on the redistribution of significance that leads to the display and exhibition of personal importance which implements a severity into non-sense and provokes an acceptance based on a lack of understanding towards the same.
These are the 'kids' of the DIY scene that will exhibit at Gallery Daeppen in Basel starting today all the way until September 27, 2014.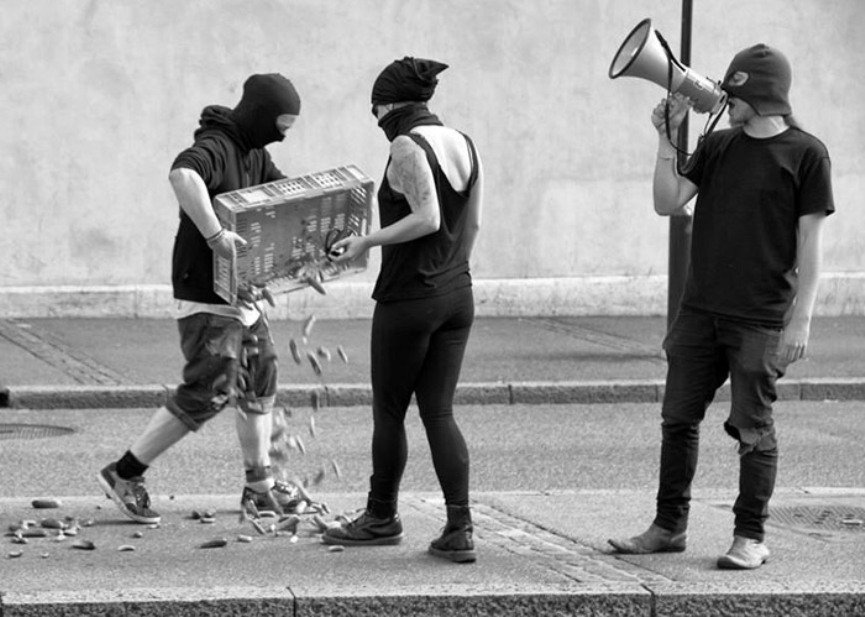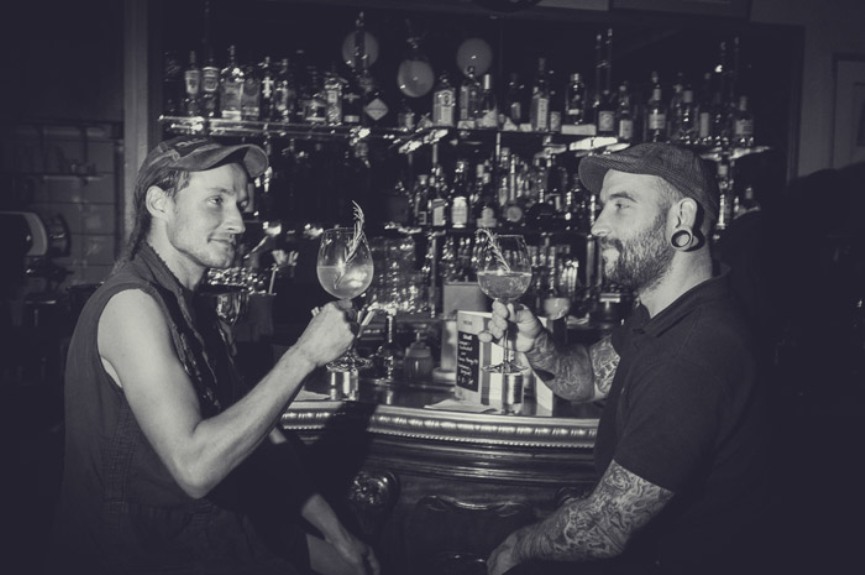 [mc4wp_form]