Letha Wilson: Terra Firma
After Nico Colon's Hide Tide exhibition held in December, Brand New Gallery is preparing something new for January. In a few days, this Italian venue will open an exhibition featuring Letha Wilsons' photographs. Still, it would be unfair to call this artist just a photographer as her creative process doesn't end when the particular piece of landscape is captured by the camera. Her images later serve as a tool for the construction of a unique concrete wall sculptures (somewhat similar approach can be seen in the latest works of Loris Cecchini). This is the first time Letha Wilson is exhibiting at Brand New Gallery but also, it is the first time she shows her work in Italy. Besides the sculptures, the diligent artist will also display one site-specific work and collection of works made on paper in the exhibition entitled Terra Firma.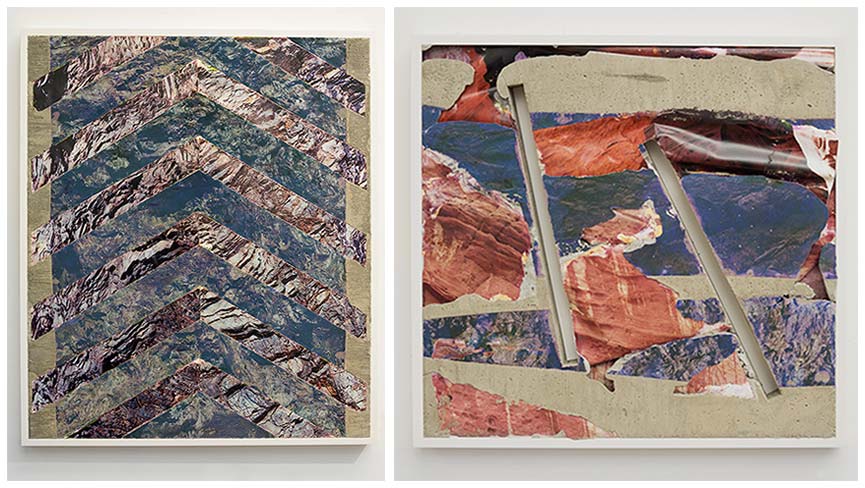 Meet Letha
This modern day artisan was born in Hawaii, Honolulu in 1976. She spent her childhood days in Colorado and currently resides in Brooklyn. She began her artistic training in the Glasgow School of Art and the next step in her career was MFA, which she acquired at Hunter College in New York. Following the master diploma, she continued her education at the Skowhegan School of Painting and Sculpture in Madison, ME. Letha exhibited extensively in the past 10 years, both solo and as a participant in the group shows. She displayed most of her work across the US but in one of her recent trips she visited the Grimm Gallery in Amsterdam as the exhibiting artist. As a centerpiece of the Terra Firma exhibition, Letha Wilson's photographs are an exclusive chance to enjoy high quality landscape photography at the Brand New Gallery. (For the fans of this form of expression read our Time, Place and Memory article.)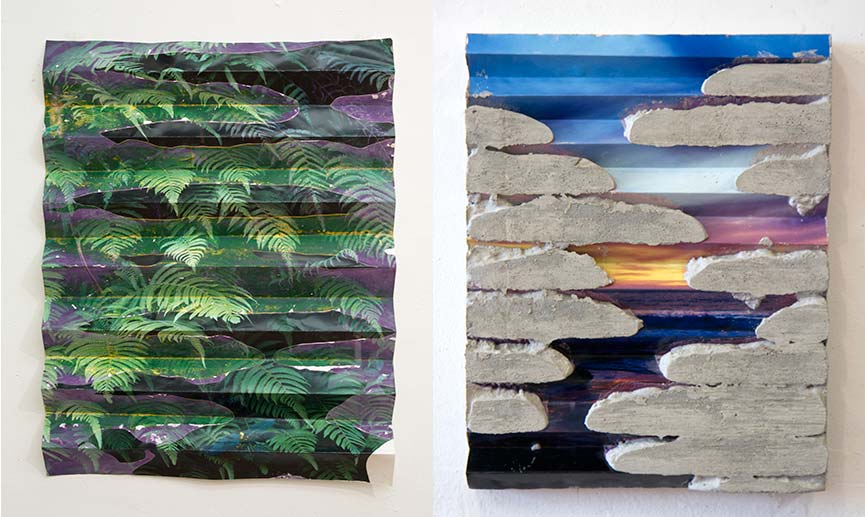 Letha's Creative Process
All of Letha's ideas begin to form during her hikes through Western American landscapes (California, Utah, and Colorado). Inspired by nature, Wilson captures everyday scenery comprised of rocks, mountains, trees and canyons. After the images are done she later uses them in quite an original manner. Through an impeccable and creative process Letha Wilson's photographs become a truly admirable and original collection of concrete wall sculptures. By doing this, the author blurs the line between these two mediums. The resulting sculptures represent ingenious samples of the collision between nature and its coarse derivatives. Similar pieces can be found in the works of Kishio Suga which were recently exhibited at Poe and Bloom Gallery.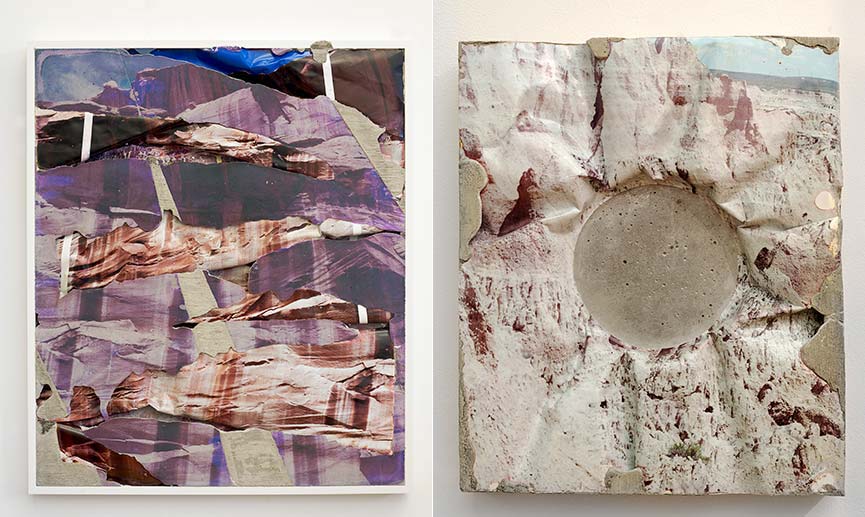 The Philosophy Behind It
Landscape shots taken by the author suffer various levels of modification in order to achieve the final result. They are being pleated, cut, crumpled, bisected, and finally encased in cement. The overall idea is to infuse the missing dimension in the static and limited imagery of the photography by bringing an original texture to the composition of the artwork. It is a representation of the collision between the crude construction materials such as cement and the opposing poetical images of nature. For those interested in landscape photography, at the Brand New Gallery, Terra Firma exhibition opens on January 15th and it will run until February 22nd 2015. Prices of all pieces range from $3.700 to $11.000. For more information, please contact Brand New Gallery.
If you like Letha's combination of the nature and the industrial, sign up for My Widewalls as we bring you more of this new and original blendings!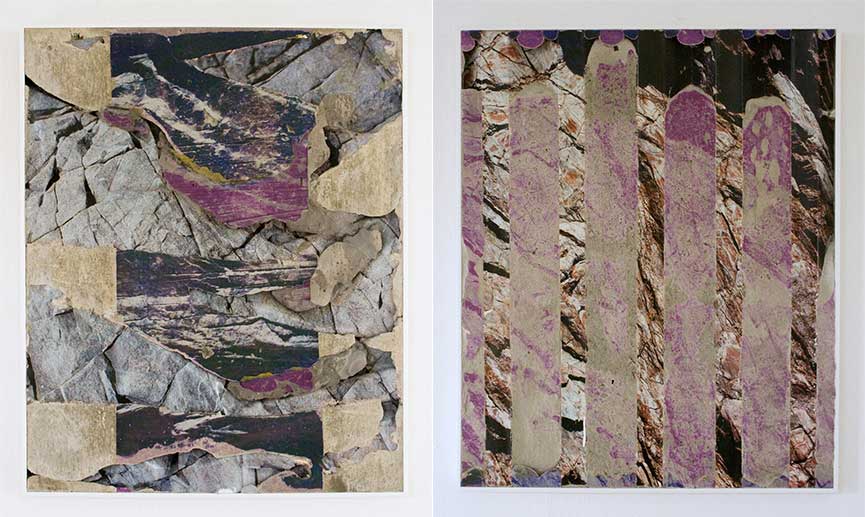 Feature Image: Letha Wilson – The Wave Concrete Tondo.
All images courtesy of Brand New Gallery Milan.