URBAN MUSES
After many trips to the United States and four years after his last solo exhibition, the Swiss artist Leza One is back in his hometown to present a series of new paintings at Evartspace Gallery. Titled "Urban Muses", this exclusive solo show, with brand new paintings never exhibited before, is curated by Gregory Pages and Flaminia Scauso. Leza One is often described by some as a contemporary Caravaggio. A certain similarity refers to the way of presenting human emotions such as joy, courage, desire, fear, melancholy, violence etc.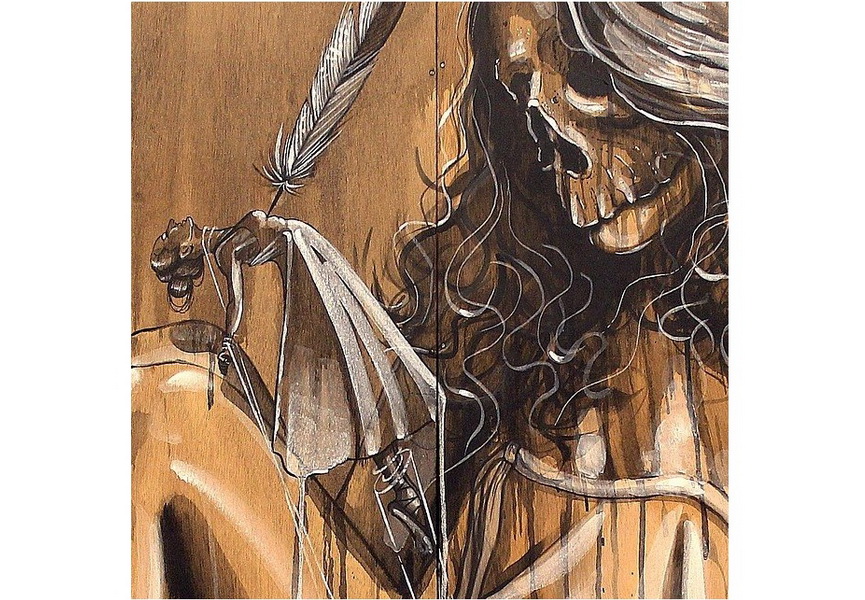 Caravaggio preferred to paint his models realistically, with all their flaws, instead of as idealized creations. With his revolutionary technique of tenebrism (a heightened chiaroscuro), or selective illumination out of deep shadow, one of the most influential Baroque painters has brought high drama to painting that no painter before him has. This drama and skill to capture moments of human emotion are attributes inherent in Leza One's artistic expression and hence is often mentioned in the same sentence with Caravaggio.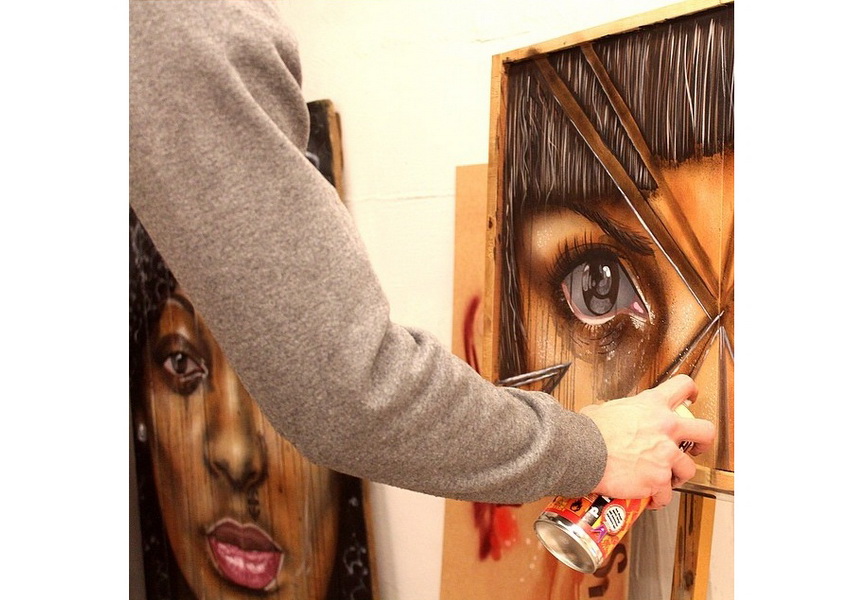 History of Women Warriors
If art explains the man then Leza One remarkably manages to materialize all the things hidden in the blink of an eye. Leza One conveys the authenticity of the moment spontaneously and sincerely. His every line, shadow or gesture conjures up the richness of feeling. "Urban Muses" is a direct continuation of Leza One's work on the walls.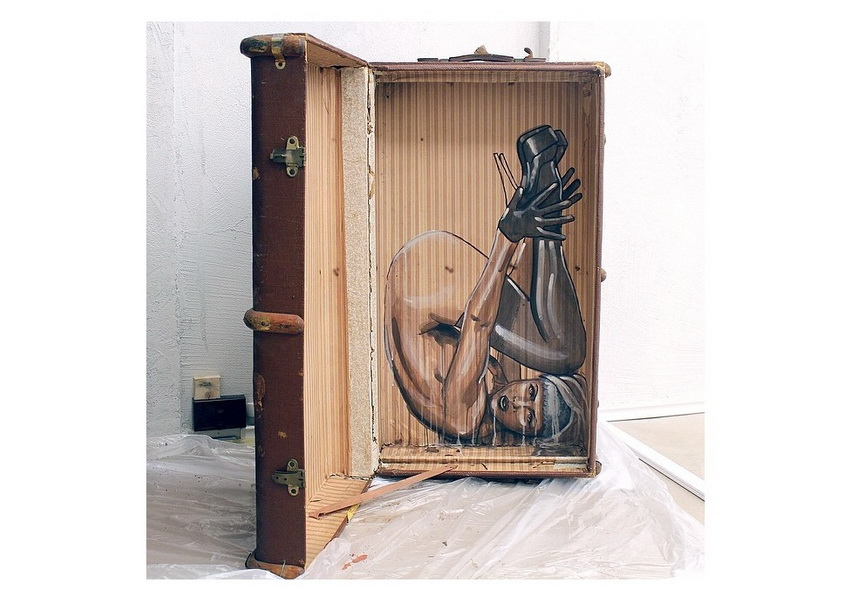 Leza One's history of women warriors is displayed on the objects found on the street. However, his muses are not winged victories. They are made of flesh that evokes the fragility of life. Just as Caravaggio abandoned the rules of idealization of men and their emotional experiences, Leza One's characters are human in their appearance as well as in their emotions.
"Urban Muses" opens tomorrow, July 10, and will run through September 20 at Evartspace Gallery in Geneva.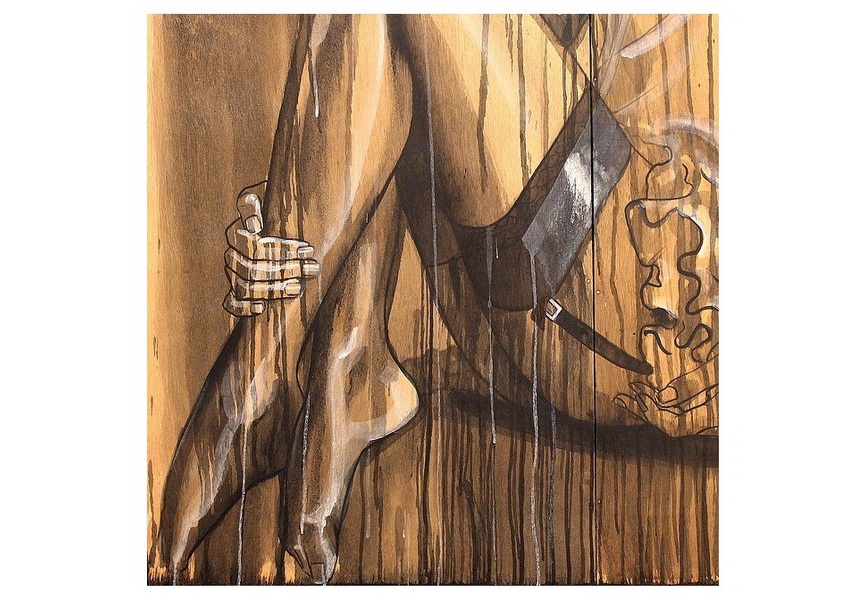 About Leza One
Leza One has been drawing since childhood. He started graffiti at the age of 15 years. Leza has experienced tags, throw-ups, and lettering for over 15 years. In 2008 he exhibited for the first time his works on canvas in Geneva. In 2011, he became a member of AOS (Army Of Snipers), a group of international artists founded by Aaron Woes Martin (Angry Woebots). From that year onwards, Leza One's work is gaining increasing attention of the public and international galleries.