Rhythmic Marks Live in New Liat Yossifor Works - Opening at Ameringer McEnery Yohe
New series of Liat Yossifor's small-scale pastoral and energetic paintings will be on display at Ameringer McEnery Yohe gallery in New York. Inspired by the finest works of Abstract Expressionists, artist Liat Yossifor uses thick layers of paint to sculpt her multilayered artworks on linen canvases. The artist starts with buckets of various colors and mixes them up until they turn into numerous shades of gray. These process-based artworks show their performative side as the gray backdrop gets infected with an array of vigorous palette knife strokes.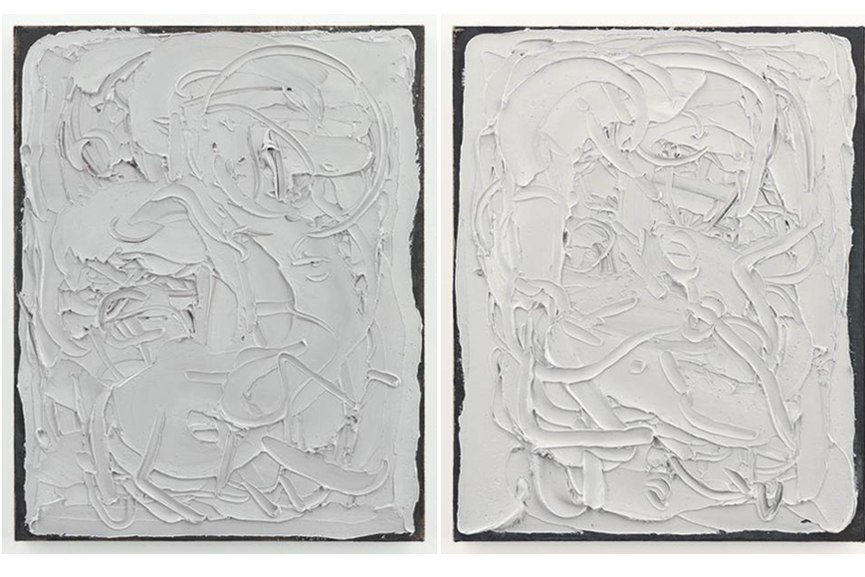 Painterly Abstractions by Liat Yossifor
L.A.-based artist Liat Yossifor is known for her painterly abstractions created with the limited palette of gray and white tones. In her recognizable abstract paintings, she often depicts the complex relationship between figures and the background, motion and leisure, symbols and signs. Although abstract, her works suggest figurative elements created with the vigorous deep brushstroke marks. The artist draws inspiration from the works by Cy Twombly and Leon Kossoff but also aims to explore the place of Abstract Expressionism in the 21 century.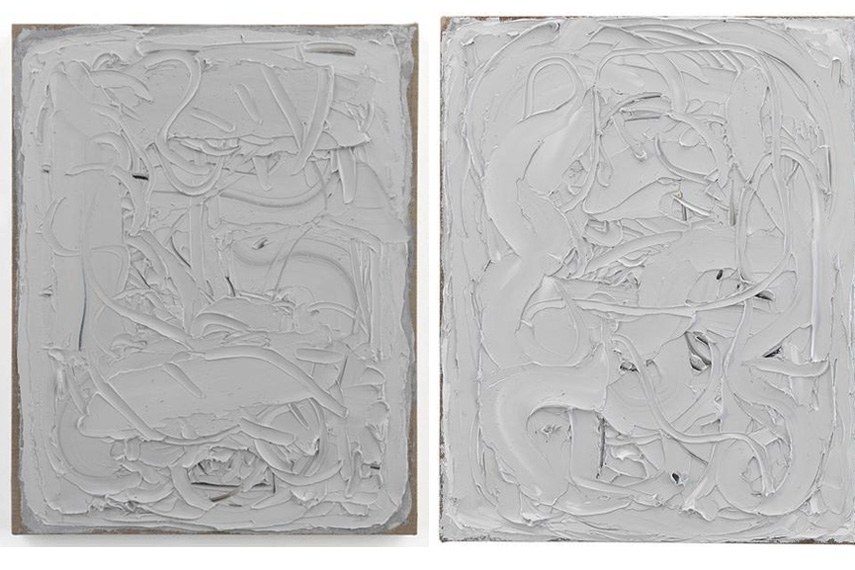 Liat Yossifor Exhibition at Ameringer McEnery Yohe
Reminiscent of marks left in clay, artworks by Liat Yossifor depict every move, trace of hesitation and energetic swipe made by its creator. Liat Yossifor produced her works with thick layers of paint by pushing the colors back and forth with a spatula or the handle of a palette knife. The vast landscapes of gray are interrupted with calm and energetic circles and lines that dominate the paintings. Although at first glance they may seem as chaotic doodles and scribbles, the twisted lines come to life and morph to complete secret messages that represent a unique form of communication between the artist and her audience.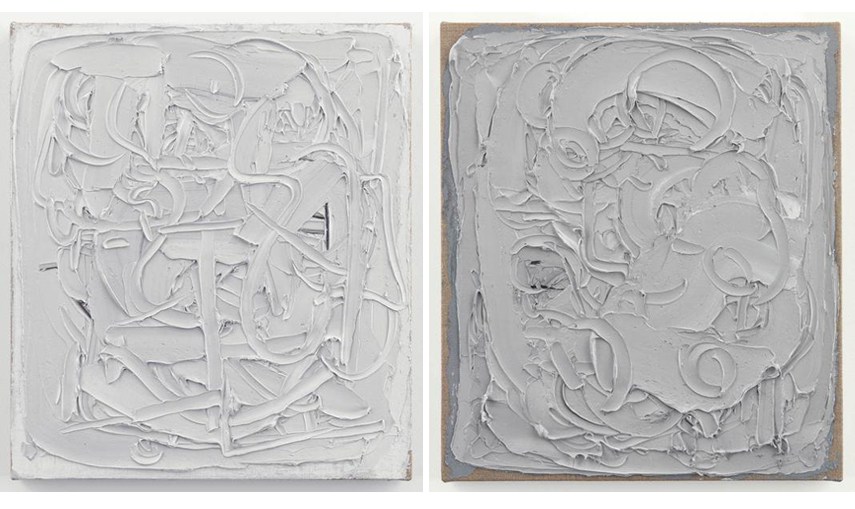 From Pictorial to Physical and Back
At the upcoming exhibition, Liat Yossifor will present a new series of monochromatic oil on linen paintings. The small-scale artworks that will be on display at the New York gallery, span from pictorial to physical and back, while simultaneously evoking the emotions of serenity and cool, agility and excitement. The exhibition of Liat Yossifor's latest works will open on February 11th and it will remain on view till March 12th, 2016 at Ameringer McEnery Yohe gallery.
Images courtesy of Ameringer McEnery Yohe gallery