Light and Red
New works by Larry Bell will be presented for the first time in Hong Kong at White Cube Hong Kong this September. Titled "Light and Red", the exhibition will include a new series of sculpture and works on paper. Throughout his career Larry Bell has made investigations into the properties of light on surface. His tireless experimentation with the nature of surface and its relationship to space that lasts for 50 years is evident in both Bell's small scale works to total environments and large installations.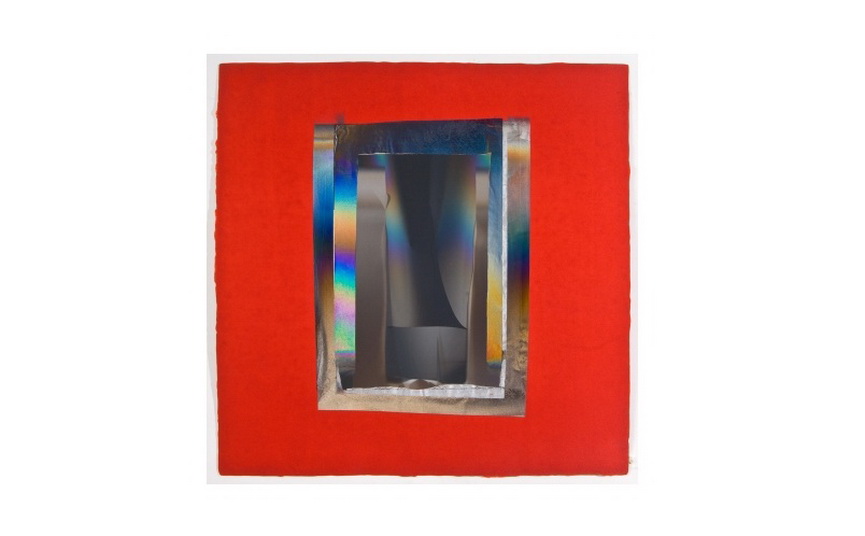 Exploration of Spatial Ambiguity
Bell began his career in the early 1960s as a painter of abstract, monochrome paintings in which he explored spatial ambiguity that soon evolved into sculptural constructions. From 1963 onward, Bell began exploring the passing of light through the cube sculptures. "It was through his sculptural practice that he discovered an industrial metallic plating process that produced gradient coated glass, paper and plastic surfaces, a process that could visually create virtual spatial volume and translucency of an object. This technique, which Bell continues to explore today, led him to create his key works, such as the signature glass Cube and Standing Wall sculptures. For this exhibition, Bell has created a new group of Light Knots which also utilize this process.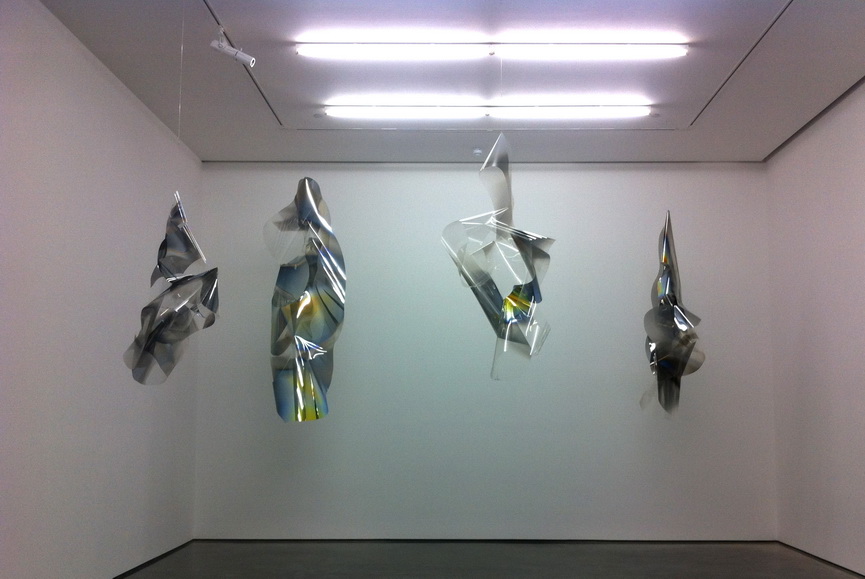 These gravity-defying, weightless sculptures are formed from pliable, curvaceous-shaped sheets of polyester film that have been coated with various metals and quartz. The fluid sheets are then knotted to create complex spatial mirrored forms which transmit, absorb and reflect the light in their direct surroundings. Bell frequently hangs his Light Knot sculptures from the ceiling, but in this case, they have been suspended or trapped within Optium cases. Their highly dynamic forms, frozen in motion like his graceful, three-dimensional Vapor Drawings seem to shift into multi-layers of shapes and light," says in the press release.
In the early 1980s Bell began combining different surface qualities as layers within the "Vapor Drawing" oeuvre, such as Mylar and laminating film, to create the so-called "Mirage works". "Light Knot" sculptures developed from these "Mirage works". Highly reflective, the sheets are twisted into a knot and hung from a ceiling. Ceaselessly in motion, propelled by any slight air movement, these sculptures act like a series of mirrors that reflect the viewer and their immediate spatial surroundings. Likewise, Bell's new series of collages on red Hiromi paper play with ideas of perception and notions of spatial ambiguity.
"Light and Red" exhibition will open on September 11 and will run through November 15.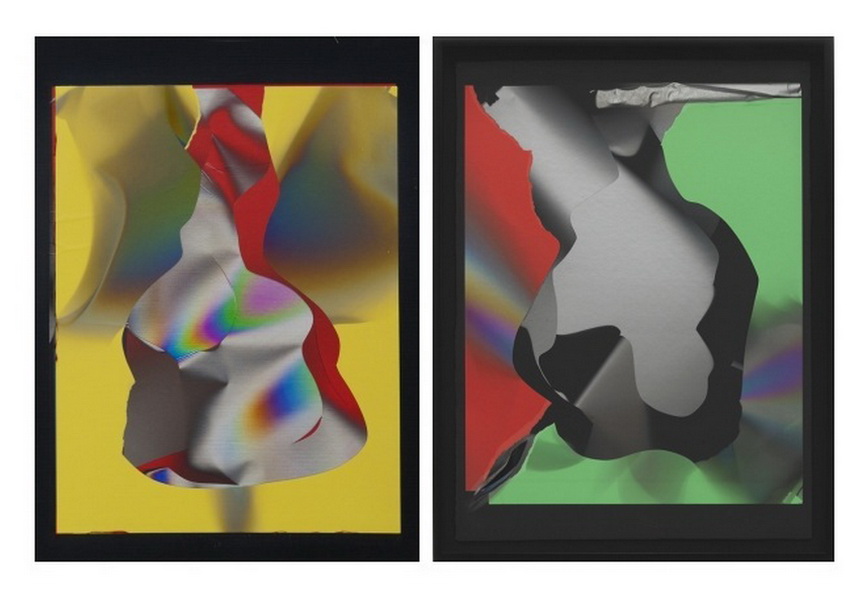 About White Cube Hong Kong
The first of White Cube's galleries to be located outside of the UK, White Cube Hong Kong is situated at 50 Connaught Road, in the heart of Hong Kong's Central district. Since its inception in March 2012, the gallery has hosted a varied program of exhibitions including Gilbert & George, Anselm Kiefer, Damien Hirst and Cerith Wyn Evans. The gallery provides an interior exhibition space of 550 m2 which is set over two floors and has a ceiling height of over 4.5 meters. The building was designed by London based architects Maybank and Matthews.
[mc4wp_form]