Likelihood of Confusion
Alfred Steiner was born in 1973 in the rural Ohio, or as Steiner likes to call it "in a pile of animal parts". He spent childhood usually in front of television, watching repeatedly on VCR three tapes his family owned, one of which was The Texas Chainsaw Massacre. His favorite scene was the one where one of the victims stumbles into a room strewn with bones – mostly animal. It intrigued him enough to start exploring the area in order to find something at that terrifying and rustic at the same time. Living a life unladen by the material and the superficial, taught him from the beginning what are true values in life. Maybe this is why Steiner was always interested in the pervasive nature of media and advertising and decided to explore it through his latest series "Likelihood of Confusion" opening this October.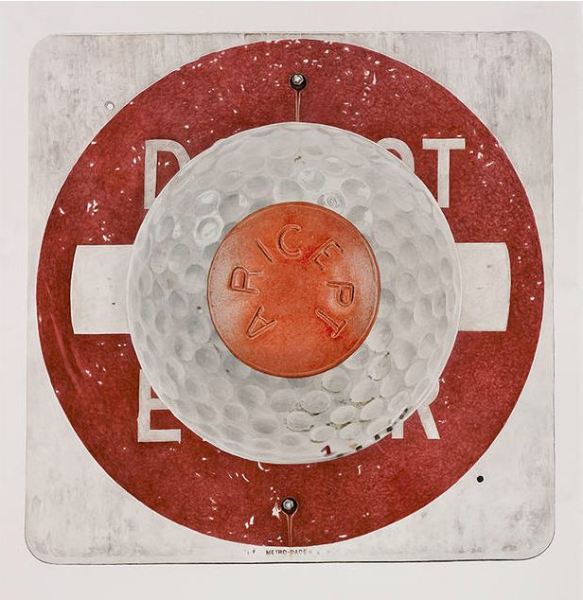 Response to the Invasive Nature of Media
"Likelihood of Confusion", taking its name from the legal standard for determining trademark infringement, features twelve newest works of watercolor on paper, two oil on medium-density fiberboard, as well as a new piece from Steiner's "Anti-Paparazzi" series. The exhibition questions the power of media and advertising through making collages of the existing images and objects and reconstructing them into widely known logos, trademarks, service marks and other indicia of origin. He manages to do it by using the Freudian technique of free association, replacing each contour with a similarly shaped image. By doing this, the artist challenges the viewer to decipher the original logo as well as find commonality between the objects and the underlying image.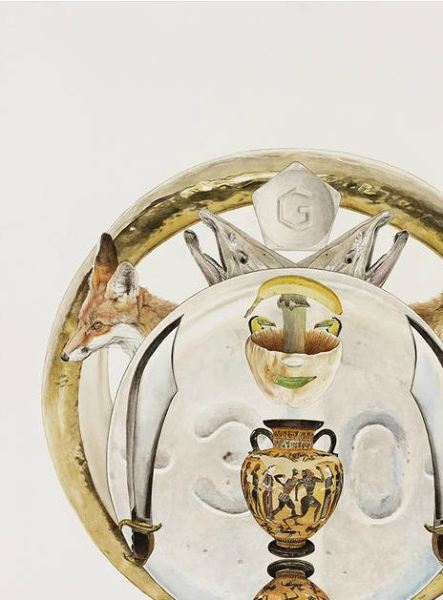 Not So Luxurious LV
For instance, in Vulva, Steiner reimagined the Louis Vuitton logo by assembling a screw, a pencil, a crowbar, a hockey stick, and an in-line skate. Intentionally or not, the artist used items that may be interpreted as "blue collar" and combined them to get the logo of what is, unmistakably, a luxurious brand. Even though Steiner said, "I don't necessarily try to force an agenda on these items", it is hard to presume that he usage of these items is a pure coincidence.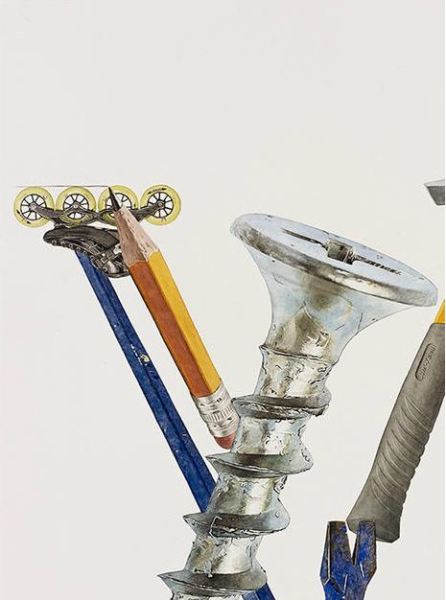 A Walther PPK pistol, a Princeton watercolor brush, a comb, a Christian Louboutain high heel, the skeleton of a human foot, an eggplant, a linoleum knife, a Bushmaster assault rifle, a Swiss Army knife with extended bottle opener, a barking seal, and a wishbone: these components are the reimagining of the Mobil Pegasus logo.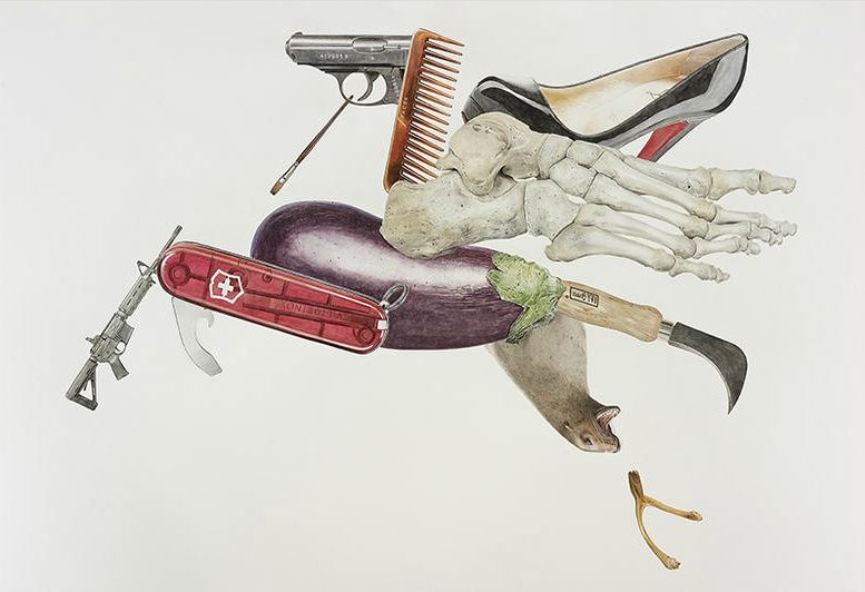 Likelihood of Confusion
Whether the visual analysis that Steiner suggests in Likelihood of Confusion has any capacity to neutralize the toxic effect of unceasing exposure to commercial imagery is certainly debatable. At the very least, viewers of the work may have a difficult time seeing the dissected trademarks the same way again, which then becomes, ironically, as an advertisement for Steiner himself.
"Likelihood of Confusion"opens October 16 at Joshua Liner Gallery, running through November 15, 2014.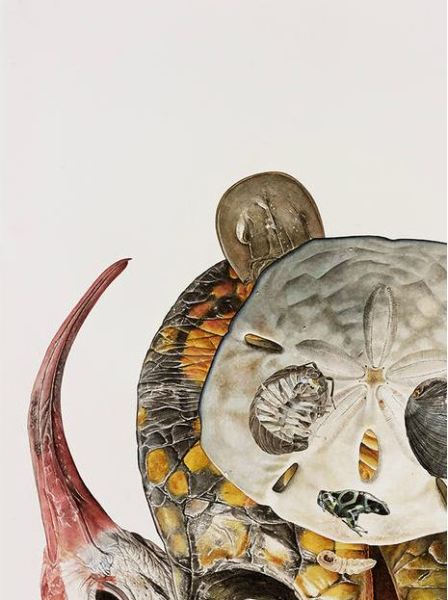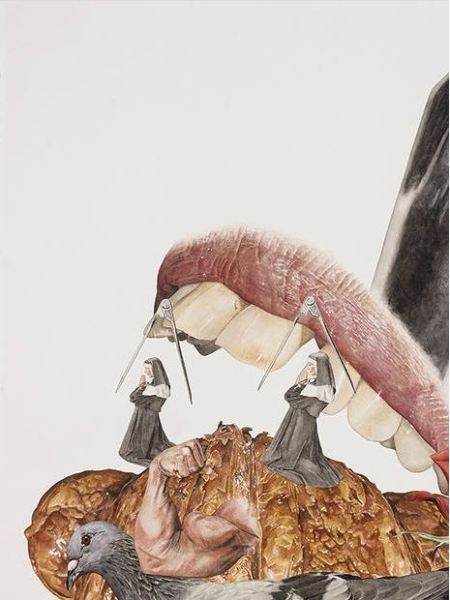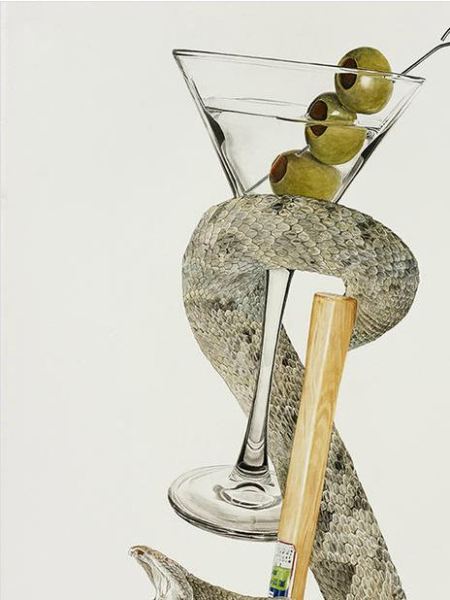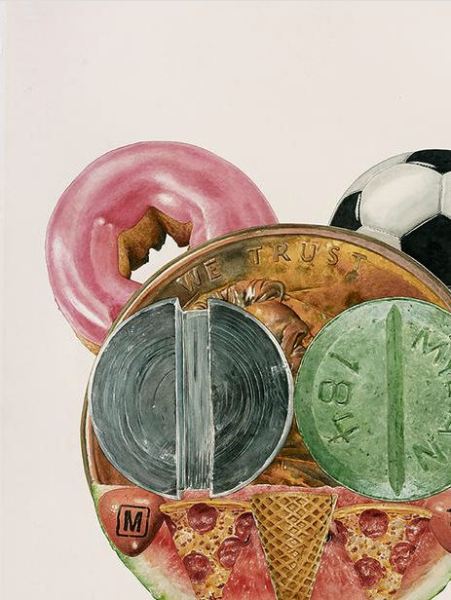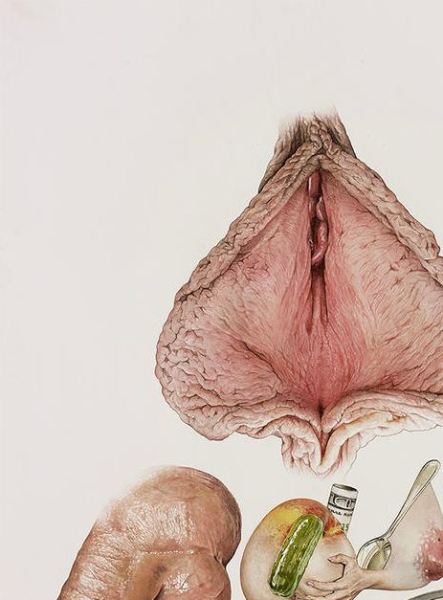 [mc4wp_form]
Follow These Galleries
New York City, United States