Linea Zero – Street Art in Madrid Metro
Why is an urban art intervention an important creative output? That is the crucial question here. It is more important than "just painting or building something beautiful." It is a symbolic imprinting of meaning in the significant contemporary environment of societies. More and more, we are existing in the spaces of virtual reality, heedlessly going through life, neglecting the importance of sublime occurrences. This is where urban art achieves more for the spirit than we can imagine. This is how urban projects transform our existence…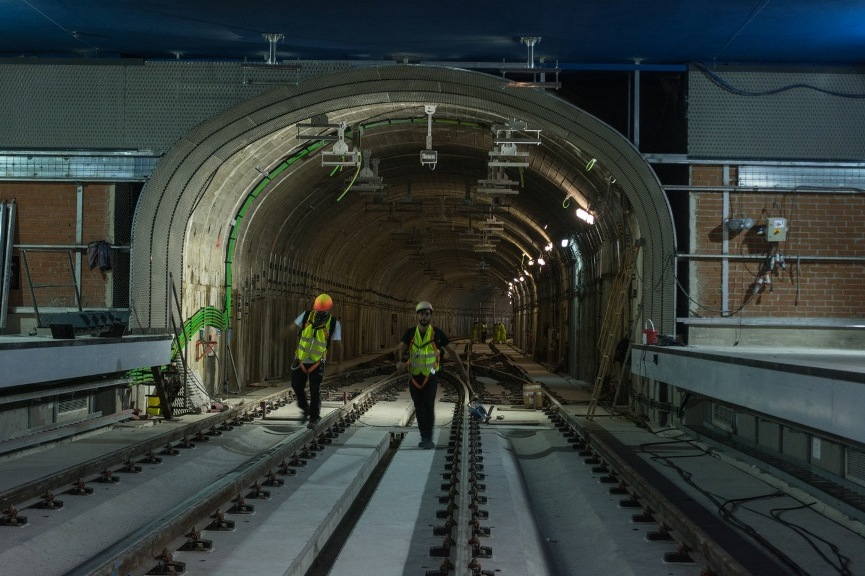 Madrid Street Art Project
The inspiring world of urban art is articulated in the activities of Madrid Street Art Project, a partnership promoting the grandeur and excellence in urban and contemporary art. With a devotion to such practices as urban art workshops, public space interventions and other interesting initiatives, Madrid Street Art Project ameliorates the existence of the cultural space of Madrid. The Project aims to contribute to the public discourse on art, as well as encourage fellow citizens to enjoy urban art and support its creators in any way possible.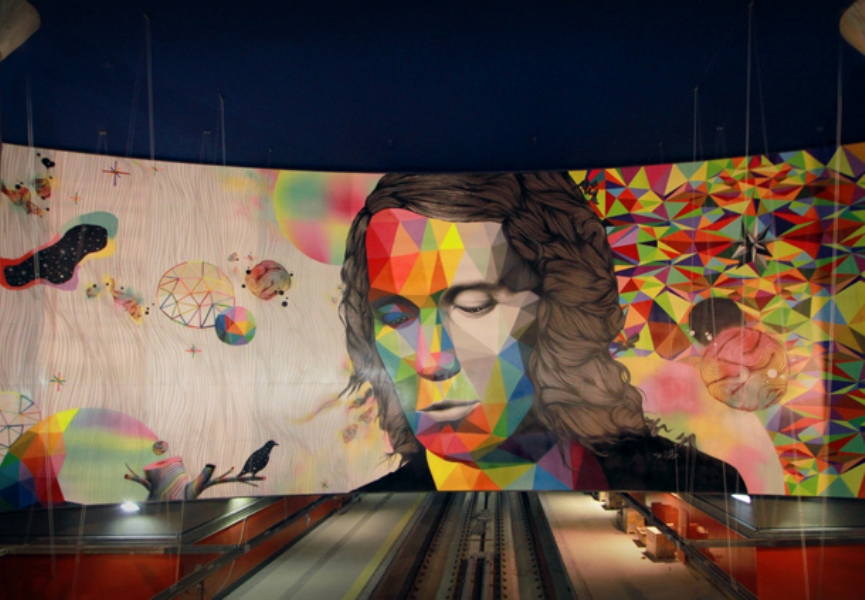 Okuda & Rosh333
Okuda San Miguel is one of the most respected Spanish artists creating today (be sure to check out our article 10 Urban Spanish Artists). The artist builds his aesthetics within the dualism of geometrical shapes of vibrant color and human forms which appear as grey imagery. Thus, the artist contrasts the possibility and the actuality of the notion of freedom with the inherent nature of the human condition in contemporaneity. Okuda had a busy summer with an exciting exhibition (read more in Recap: Okuda at The Underdogs), as well as an interesting project with Remed (find out more in Colored Streets of Toronto). Rosh333 started painting years ago and represented one of the most active graffiti writers in the early 1990s, making his way through the life on the east coast of Spain. Through the power of repetition, so important in the world of street art, Rosh333 transformed as an artist as years went by. His interventions at times take an abstract shape, and at other times his work echoes the beauty of the human form. This year, his work was featured in a publication VISION – The Black Book of Secrets and Tricks (have a read in Meeting with DEMS333). Recently, he has been involved in an amazing urban intervention with Okuda…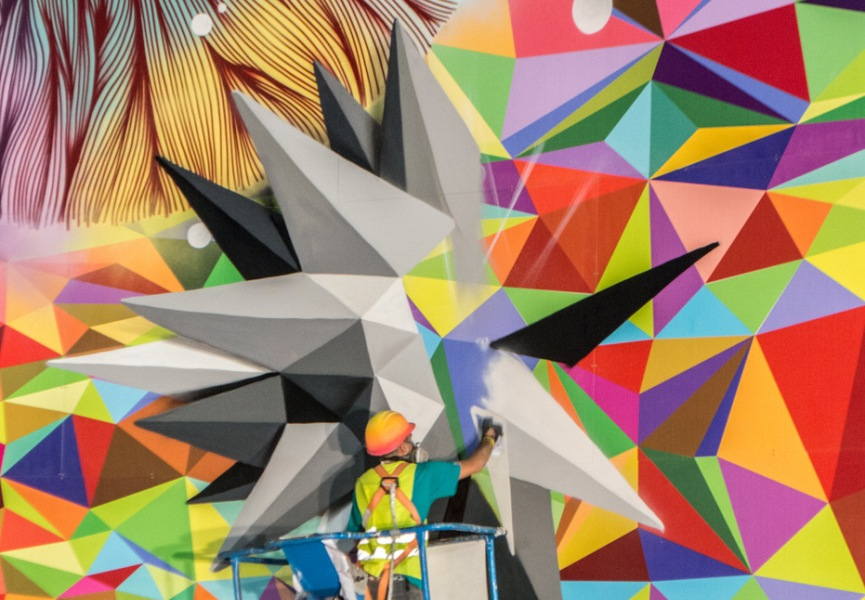 Linea Zero Initiative
Linea Zero Initiative is an urban art intervention which brings together the Community of Madrid and Madrid Street Art Project in a goal to transform the public transportation space into a form of gallery space. Thus, the nature of street art becomes accessible and directly related to the public. Coinciding with the construction of a new metro line in Madrid, this artistic intervention presents a paradigm of collaboration between a community and exciting artists. First station of Line Zero is Paco de Lucia, with an urban intervention by Okuda and Rosh333, and the creative transformation of second station, Moncloa, is executed by the artistic collective The Band Rotu.
Be sure to check out the video on this exciting story and sign up for My Widewalls in order to customize videos and other stimulating content on Widewalls!
[mc4wp_form]