The Erotic and Angelic Art of Lisa Yuskavage Reviewed at David Zwirner
When figurative painting re-emerged in the world of contemporary art in the 1990s, Lisa Yuskavage was there to embrace and promote it. In the process, she has established her own style and genre of portraiture, one that blends contemporary cultural imagery and classical pictorial language. Her artworks portrayed gender politics, a topic which still draws criticism from feminists and asks a lot of questions. Lisa Yuskavage's subjects are undoubtedly lavish, erotic, angelic and at times grotesque, as they float between fantastical landscapes and domestic spaces.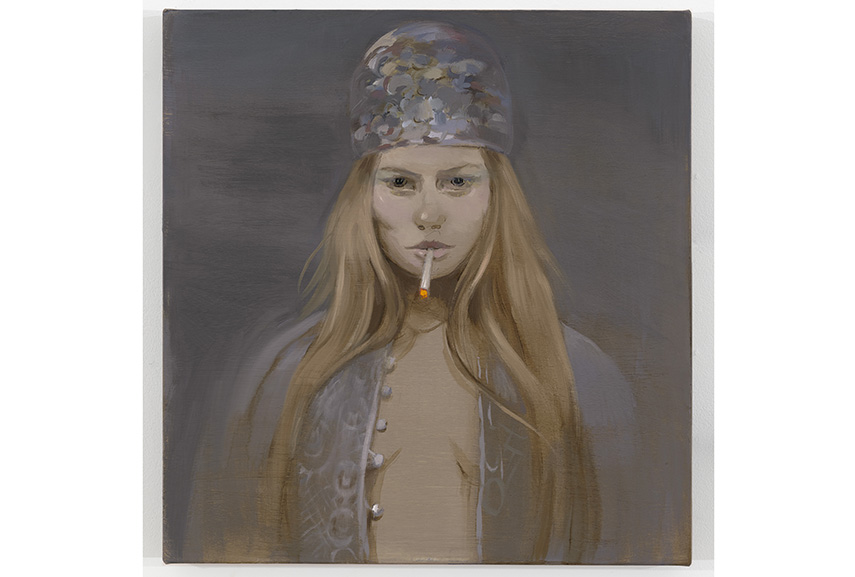 A New Figurative Language
With the new works to be on view in London, Lisa Yuskavage continues her exploration of the dynamics of intertwined couples and furthers her interest in using color as a vehicle for ideational content and complex psychological constructs. In the 2000s, she began creating dual portraits of female figures, which grew into a series of portraits of a female and male couple. Their relationship seems to be oozing in different contrasts, apart from the obvious gender one: one figure would be cast in vibrant hues, the other in neutral tones; one would be overshadowed, while the other would be bathed in light. An example of these juxtapositions could be the 2017 painting Ludlow Street, in which the silhouettes are interconnected through color, pose and light alike.
A Celebration of Femininity
Another important aspect of Lisa Yuskavage's work is the question of women, whether single or in groups. The artist's paintings become representations of psychological narratives of tension and tenderness, described by formal elements within the compositions. In Déjà Vu, we see a luminous female character with her bare breasts, standing in the center of a group of obscured male figures rendered in shades of blacks and grays. The woman emerges as powerful and in control, reflecting on Yuskavage's interpretation of the way nude has been depicted across art history and within popular media; she lets her male and female characters assume roles traditionally expected of the other. For the artist, the meaning of a work is to be found equally in the representation of characters as in the "emotional formalism" that gives the subjects expression through coloration and other pictorial inventions.
The Artist Project: Lisa Yuskavage
Lisa Yuskavage Art at David Zwirner
The exhibition of new paintings by Lisa Yuskavage will be on view at David Zwirner Gallery at 24 Grafton Street in London, UK, from June 7th through July 28th, 2017. A private view is scheduled for June 6th from 6pm to 8pm, while the press preview with the artist will take place from 10pm. This will be her first exhibition since the major survey of her work of 25 years at The Rose Art Museum in Waltham, Massachusetts in 2015, which also traveled to the Contemporary Art Museum in St. Louis.
Featured image: Lisa Yuskavage photographed by Stephanie Diani in her studio in Brooklyn, New York for The Wall Street Journal in 2015. All images courtesy David Zwirner.
Follow These Galleries
London, United Kingdom

New York City, United States

New York City, United States