At Well Hung Gallery, Artists Play with The Little Things
Throughout the centuries, the miniature works of art were always observed with special attention, since they showed exceptional craftsmanship of an artist. However, the 20th century brought a multiplication of artistic approaches in the sense of media, forms, and concepts.
The upcoming exhibition at Well Hung Gallery will focus on the contemporary miniature works of art from the perspective of street and graffiti artists. It will hopefully show how this particular style can offer interesting solutions in the context of manual production of small-scale works.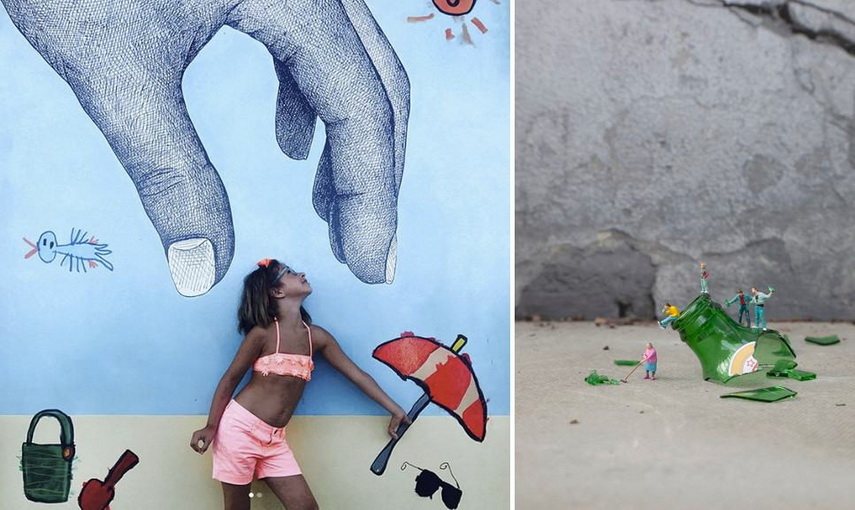 Few Words About The Exhibition Concept
The upcoming exhibition will explore the notion of surprise, scale, and dimension, so the selected artists will present peculiar and witty narratives in regards to the context through site-specific street art or installations. To be more precise, they will use public spaces as a backdrop for spatial interventions consisting of their provoking and whimsical imagery.
Although miniature, the works will offer concise statements or rather commentaries regarding environmental issues in a broader sense.
The Artists
The artists Isaac Cordal, Pablo Delgado, Hin, Miss Printed, Joe Iurato, and Slinkachu will release entirely new works for this occasion.
Namely, Spanish artist Isaac Cordal produces miniature sculptures aimed to tackle socio-political themes, while Mexican artist Pablo Delgado is interested in storytelling and is best known for his miniature pieces that can be seen on the walls of London's East End. The street artist Hin works with various media and produces satirical, childish paintings saturated with a number of references from politics to popular culture< .
On the other hand, multidisciplinary artist Joe Iurato works with stencils and aerosol and produces layered and highly illustrative pieces. By combining collage, photography and street art, Norway-based artist Miss Printed creates small paper works which are often displayed in public space. Last but not least is a distinct artist Slinkachu, who has been making specific miniatures and installs them on the streets of cities around the globe since 2006.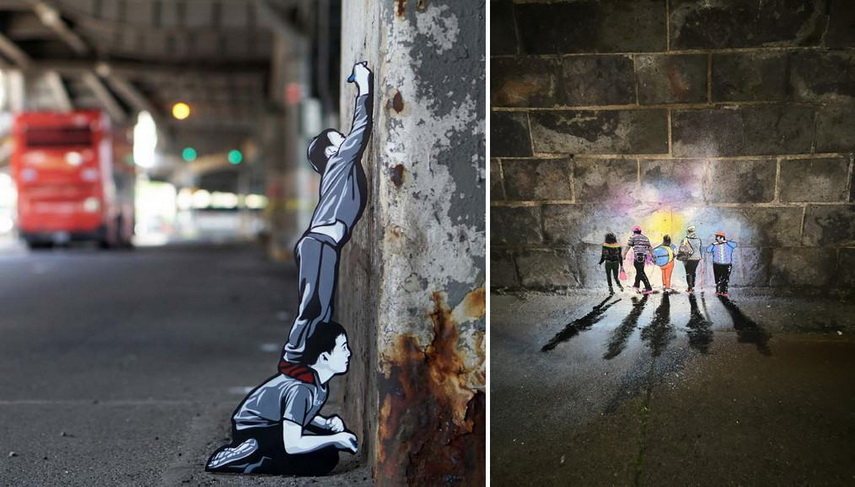 It's the Little Things at Well Hung Gallery
This exhibition will surely show different approaches and sensibilities, so the audience will be able to experience and explore the notion of miniature in the contemporary moment.
It's the little things will be on display at Well Hung Gallery in London from 14 March until 6 April 2019.
Featured image: Isaac Cordal – Street art Blackburn. All images courtesy the artists and Well Hung Gallery.