IN SITU
Fabien Castanier's namesake gallery recently moved to Culver City in order to continue with the launch of thought-provoking artists from around the world in an even better manner. "IN SITU" inaugural exhibition of the gallery's new space proves that. Opened on May 10, this premier exhibition since Fabien Castanier Gallery's relocation highlights the new work of American sculptor Mark Jenkins and Chinese photographer Liu Bolin, two internationally acclaimed artists who explore the ways in which the individual must carve out an identity in the urban landscape. Both artists use the street as a stage to interact with the surrounding environment and passersby who either unintentionally become participants in the installation or simply remain puzzled.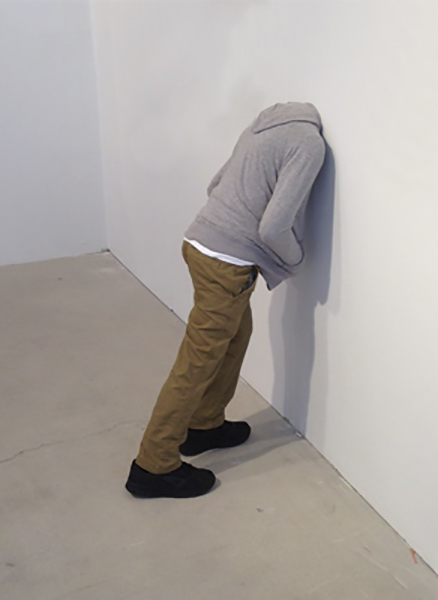 Liu Bolin and Mark Jenkins
Liu Bolin has been hiding for years by painting himself into the background, while Mark Jenkins persistently shocks people with "the unexpected" in a familiar urban environment. In the basis of their performance is the intention of provoking people to become more engaged with the world around them. Mark Jenkins describes his work as "absurdist" and with the idea "to create situations that turn the world into a stage." He is a sculptor and installation artist who's invented his own technique of casting objects using packing tape and plastic wrap and placing them in provocative poses in the cities. Mark Jenkins' work has been described as whimsical, macabre, and shocking, and often drawn the attention of the police.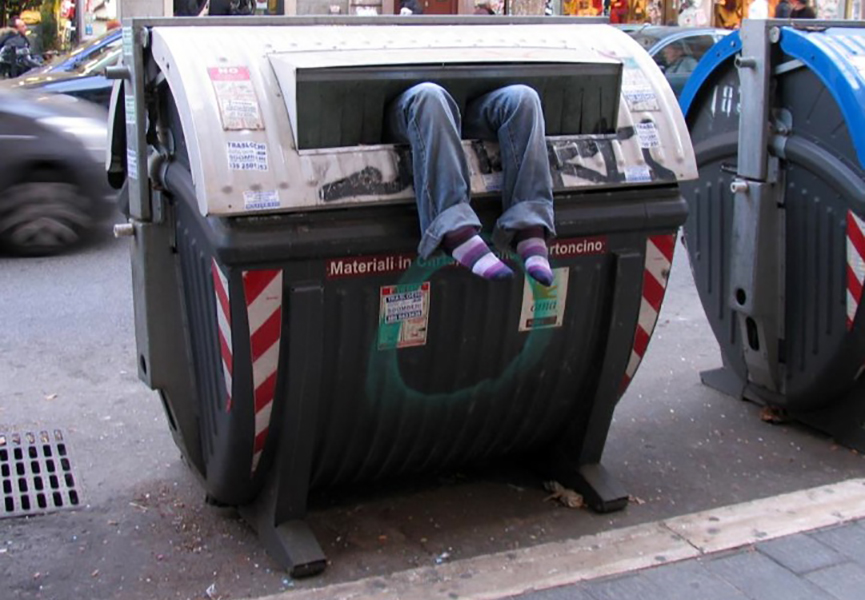 Also known as "The Invisible Man", Liu Bolin became famous for painting his entire body to match the scenery behind, so that is almost impossible to notice him. Beginning his performance art in 2005, Bolin's most popular works are from his "Hiding in the City" series.  A gallery space certainly does not have the same potential as the street for provoking a reaction or hiding. However, "IN SITU" may not spark 911 calls from visitors but it will doubtlessly spark a thought.
"IN SITU" will also feature work by Speedy Graphito, RERO, and JonOne. The exhibition runs through May 31.