Living Walls Project
The newest outdoor visitor destination in London, Queen Elizabeth Olympic Park is becoming a spot of the major art project entitled Living Walls. Living Walls is curated and developed by two art based companies Moniker Projects, founder of Moniker Art Fair, and Create London and it represents a participatory public art program for the QEOP hoardings.
Murals and artwork created through this project will be widely accessible, while the commissioned artist list includes Ben Eine, Jeremy Deller, David Shillinglaw, Jo Peel and Mark McClure. The anticipated collaboration with local residents encompasses schools and communal organizations that surround the area of Queen Elizabeth Olympic Park. Art project is divided into sections with various creatives responsible for their development.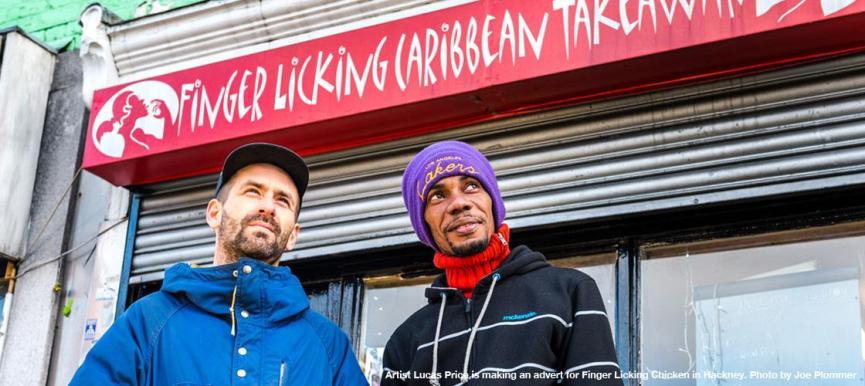 Your Ad Here
Your Ad Here is an East London project through which large artist created adverts will be placed on hoardings in and around the park in the length of two kilometers, planned to remain on display for five years. The project will honor small business entrepreneurship, since all ads will free of charge for the shops, and it will attract lots of visitors to the venue. Business and creative sector unite for the greater good here, while participating artists include Jeremey Deller, David Batchelor, Ruth Ewan and Lucas Price.
Tapestry
Tapestry project is inspired by the famous Bayeux tapestry, planning to create a large work where the story of the Olympics in London will be told in pictures. Responsible for the tapestry is David Shillingshaw, who will depict the story of the Queen Elizabeth Olympic Park and involve the local community into his "weaving" work.
Uphoarding
Uphoarding project will create a 250m long art installation by Mark McClure featuring 10 original 'beacon' pieces – original vertical sculptures which have been made of materials found locally on the Park site or from local schools and colleges. The whole idea revolves around recycling and upcycling, so hoarding the material and up-hoarding it will redefine the word and the action, providing it with a novel, environmentally positive meaning.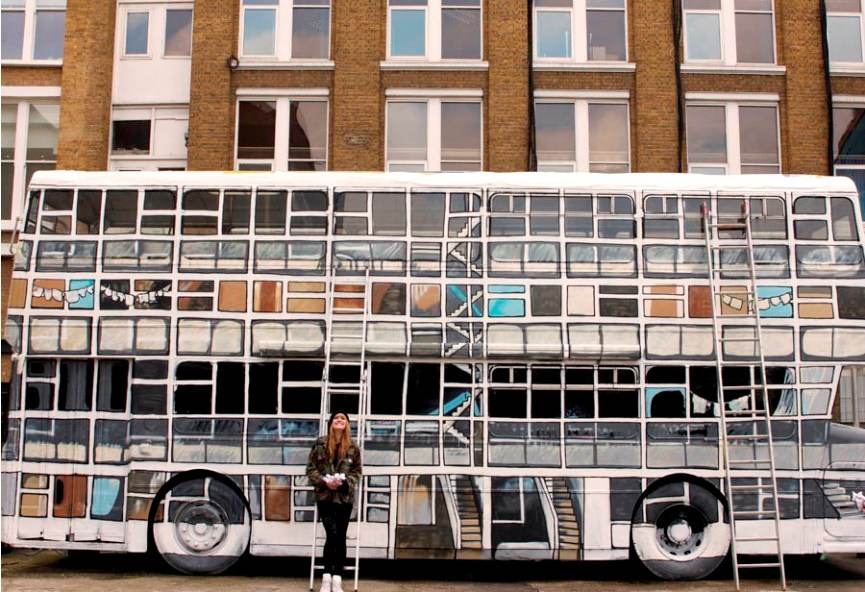 Meet me in the City
Artistic practice of Jo Peel will gain a third dimension thgough this section of the project. Her urban landscapes and paintings of local landmarks will be recreated in 3D, using common structural elements such as windows, doors, frames etc. The story will be told along 200m of canal side hoardings, taking of love, relationships, dreams and emotions. Mural of Jo Peel will incorporate parts of Hackney Wick, overall surroundings and change them from an industrial to culturally significant area.
The Review Mural
Ben Eine will be responsible for the production of the largest mural to date – The Review, a monumental wall painting of 400 meters in length, stretching over the QUeen Elizabeth Olympic Park hoardings. Inspiration came to Eine from the Victoria & Albert Museum and the suggested plans for the novel cultural development of the Park. His signature circus font will depict common adjectives, while delving into the story through Eine perspective.