Love Never Saved Anything
As a contrast to his widely known depictions of urban vigor, new paintings of Logan Hicks are created as a reaction to intimate experiences that have stricken the artist over the course of last year. Hicks is known for the phenomenal urban photography he creates while roaming the city, as well as for the perfected stencil technique he employs while painting highly refined pieces in and outdoors. The New York based artist will open a pop-up exhibition this Friday, with PMM Art Projects presenting his latest intimistic work. Evocatively titled Love Never Saved Anything, the show will be on view at 154 Stanton Street, Lower East Side, through March 19, 2014. This will be the second exhibition of Logan Hicks with PMM Art Projects, and his grandest body of work so far.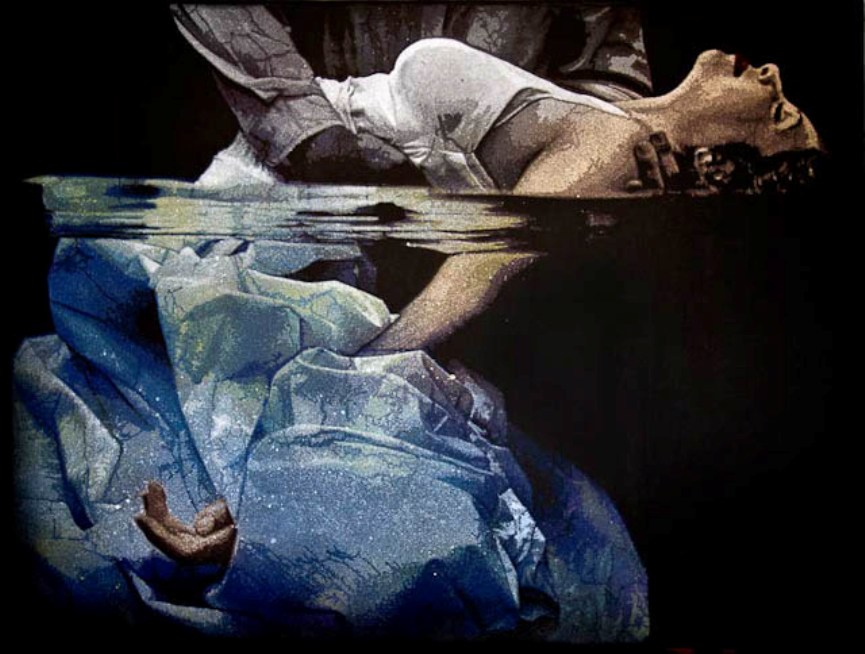 Logan Hicks on two levels
The paintings executed for Love Never Saved Anything were inspirited by difficult experiences the artist survived recently. They still possess the same analytical spirit as his urban depictions, but on a different, microcosmic level. In order to produce compelling visual presentation, Hicks exercised underwater photography in search of inspiration. The works of the series resulted in beautiful, cold imagery, exuding weightless aspect of the depicted [female] bodies, and the ethereal floating drapery, conjuring up the exact picture of the artists emotions instigated by the said experience. The prevailing color in the palette encompasses different nuances of blue, exhibiting maritime influences the artist gladly uses due to a lifetime of residing at coast. These oddly appealing works display an otherworldly quality, lit by a wide range of references found in nautical superstitions and sailor's life. His immaculate stencil technique comes off as an unusual media in this body of work, while it simultaneously testifies of the artist's virtuosity.
What Logan Hicks became known for is his urban photography and street art, that depict and emphasize city spots rarely perceived by others. His subjects range from forgotten subway stations to deserted buildings, often portraying the deliberately hidden and new to the regular observer. The new series of photographs will represent his latest viewpoints of the urban surroundings.
Love Never Saved Anything will present Logan Hicks works on two levels: one showcased with the underwater, intimate paintings and the other with photographs of secluded spots of the common living ground. The latest photographs will be presented on the lower floor of the gallery.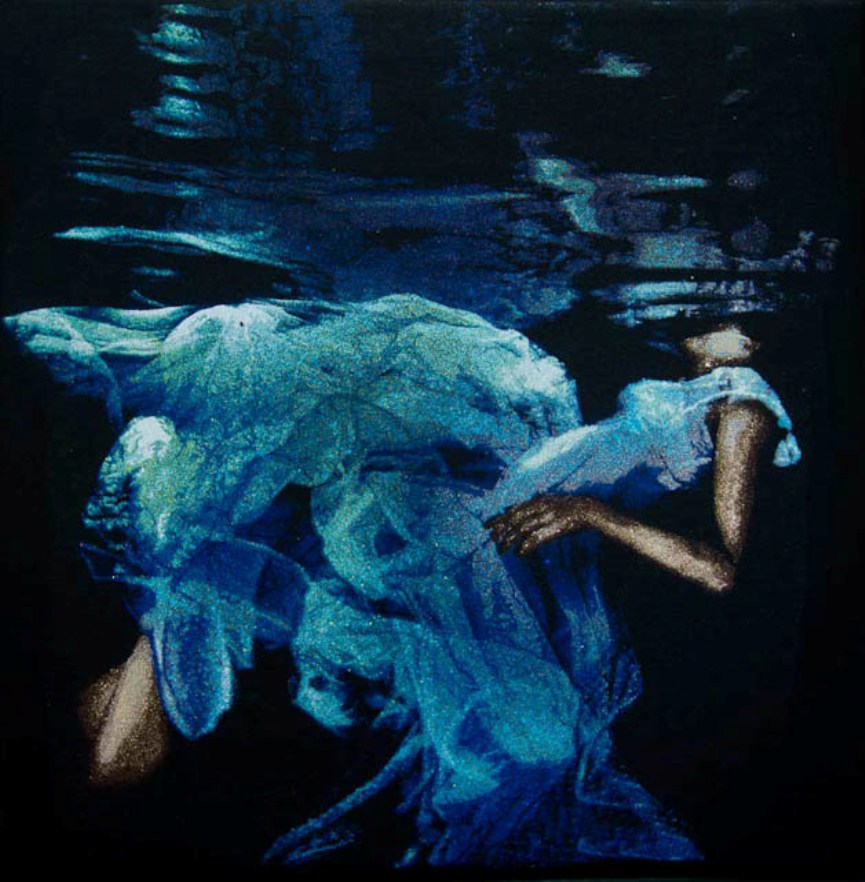 About Logan Hicks
Logan Hicks is a New York artist dedicated to exploring the city dynamics through street art, stencil paintings and the photographic medium. His stencils emerge conceptually from the photographs the artist shot while traveling around the world. By juxtaposing these captured scenes, Hicks produces multi-layered aerosol works and makes an entirely new visual image. The process of layering the stencils is often exhaustive, as it can involve up to 15 layers and a month of intensive work. To confirm his brilliance, Hicks was personally selected by Banksy to represent the USA at the 2008 Cans Festival in London.
His works were exhibited two times in Norway, at NuArt festival in Stavanger, and they make a part of a permanent show at Tony Goodman's Wynwood Walls arts compound in Miami, as well as at the Goldman Collection in New York. Logan Hicks realized numerous international exhibitions, in Melbourne, Hong Kong, Oslo, Paris and London, to name only a few cities. PMM Art Projects organized Hicks exhibit for the first time at Los Angeles Contemporary Exhibitions in 2013. Logan Hicks is already booked throughout 2014, preparing exhibitions for Istanbul and Basel.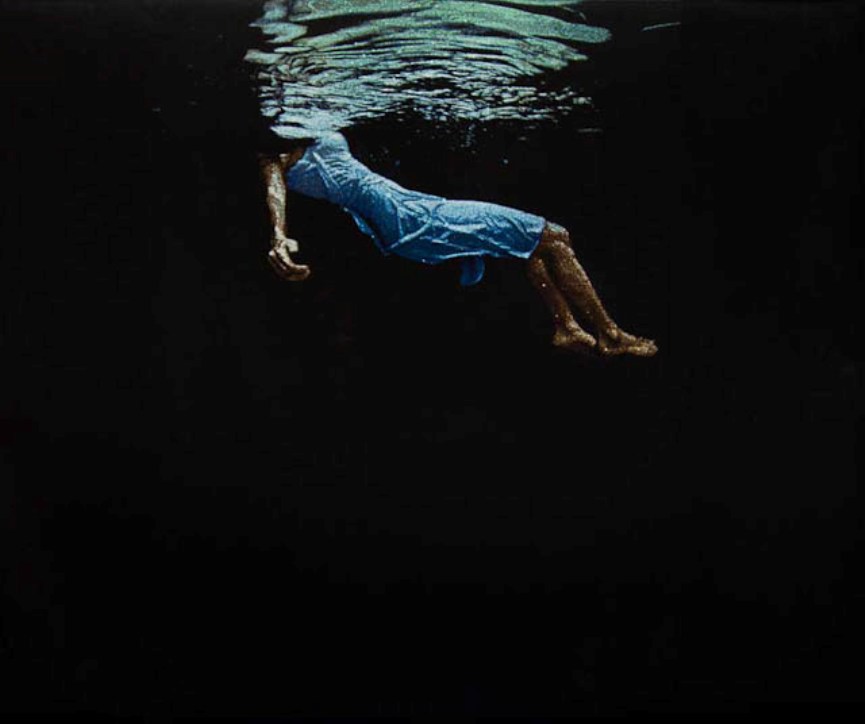 Follow These Galleries
Paris, France

Amsterdam, Netherlands

Los Angeles, United States