Lokiss Explores Topologies in His Urban Art at Galerie Celal
Not many galleries can be as proud as Galerie Celal is now. Why? Because they will exhibit the works of one of the most intriguing artists of today, Lokiss. Nowadays, when street art is no longer a taboo, when street artists do not have to lurk in the shadows and run from the police, when they can show their work proudly and with head held high, now, today, tomorrow, is the perfect time to give as much attention to them as they deserve, especially when it comes to such a versatile artist such as Lokiss.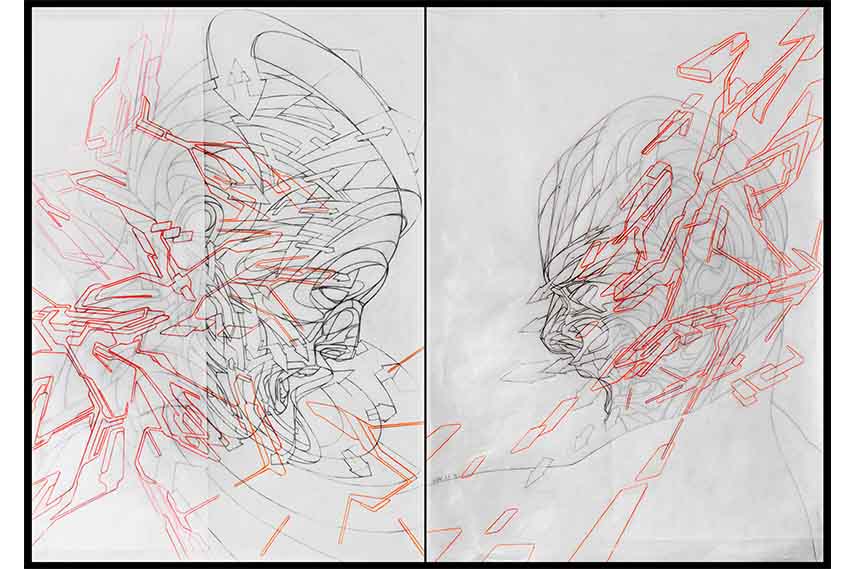 The Amazing Lokiss
No, it is not a coincidence that this subtitle is as it is, superhero-like. Lokiss truly is one of the superheroes of street art, not only because of his fondness for aliases. A versatile artist who lives and works in France, Lokiss is one of the frontiersmen of the European graffiti culture as well as one of the main proponents of its aesthetic restoration. His murals were published in numerous editions relating to graffiti culture. He draws inspiration from the work of the Czech painter and graphic artist, František Kupka and from scientific research in astrophysics and quantum mechanics. With Topologies, the series he will exhibit at Galerie Celal, he is trying to give us possible representations of space and its inhabitants. With his impressive series, he is letting us see a state of the place depicted, he gives us the means to apprehend the statics and dynamics of the locality.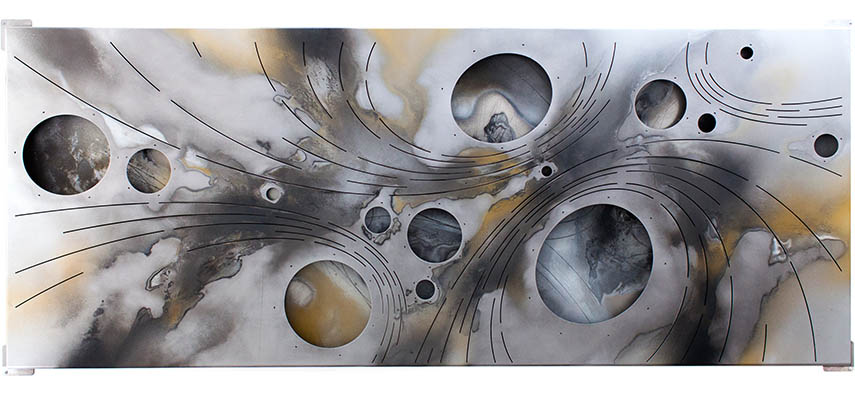 Aliases, Science, Finitude and Infinity
Much like a poet, Lokiss provides us with an ambiguous message. He does not create carelessly, jauntily, negligently. He sees the world just as it is, a geometric space of scattered elements, a philosophical expanse where occupants interact with each other, coming together in a perfect blend of the physical and spiritual. His works are dealing with life, with human finitude and cosmic infinity and their haunting collision in the place we call the world. Under the name Vincent Elka, his work avails itself to media and video. Under his other sobriquet, Ana Vocera, he developed a number of writing and music design platforms on the Internet. His work has been exhibited in a number of galleries in Paris, among which is the Galerie Celal, which only ratifies his status as one of the most respectable artists in his field.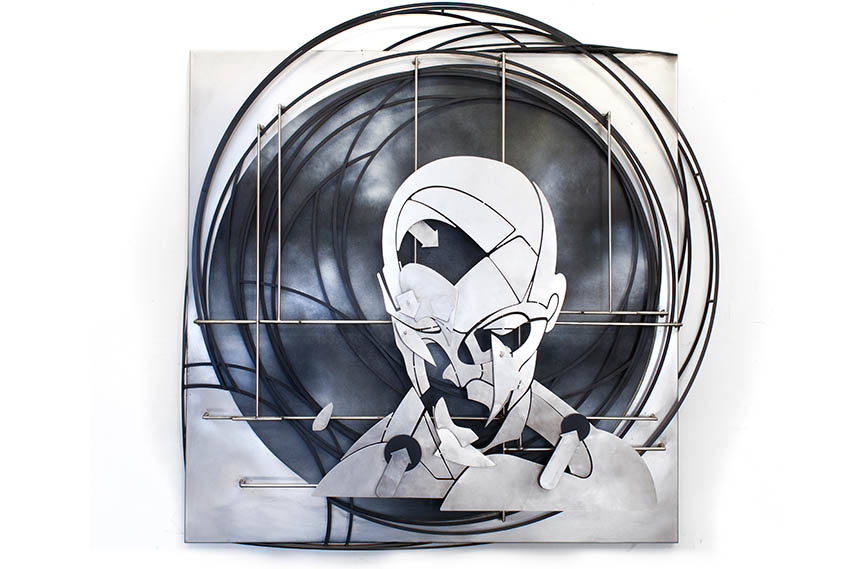 Lokiss' Topologies at Gallerie Celal
Lokiss' interest in science, especially astrophysics, physics and even social sciences has led to the astounding series called Topologies. His ability to leave the viewer abstracted in his thought, to push the boundaries of the conventional approach to art, to juxtapose the science and artistry, conjures the need to examine his work more closely and to pay an extra dash of attention to his masterful creations. An exhibition of his work will be on view from March 17th to April 16th, 2016 at Galerie Celal in Paris, at 45 Rue Saint-Honore. The opening reception will be held on March 17th, starting at 18h. In addition to the exhibition, a catalog will be published.All images courtesy of Galerie Celal and the artist.Feature images: Left: Lokiss – Reflet 01; Right: Lokiss – Reflet 02