LOOK The Weird's Chronicles: Part 4
I've been back in Berlin now for three weeks, sitting by the fireplace and thinking about my recent trip to the heart of the Tiger, Chennai on the Indian East coast for the Conquer the Concrete Street Art Festival. You can catch up here with the previous chronicles #1, #2 and #3 if you haven't read them yet. All of us arrived back safely and I've had a crazy busy time with tons of work at my desk to do. On the one hand it's really good to be back, but on the other hand the fever of travelling hits me really hard each time I see some photos of the trip to India for the Conquer The Concrete Street Art Festival. It was such a far out experience that it feels almost like a dream to me now. First of all I have to thank Georg Zolchow and the Goethe-Institut / Max Mueller Bhavan Institut for making these awesome events happen, it really is an almost impossible mission to get such a crazy project going in a country that is so different in culture, bureaucracy, infrastructure and organisation. But these guys did it, GREAT JOB (and I think I can speak for all of the artists who were there).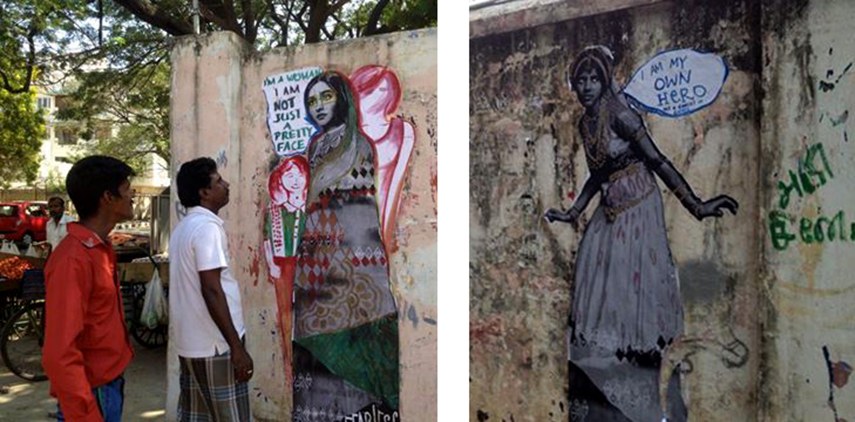 Fifty Five Murals & Two Trains
The results were well worth all the hard work, the long waiting hours and the stress filled travelling. We, the 12 invited artists, painted around 55 murals and two trains during those two weeks and managed to spread the word about art on streets all over Chennai (take a look at one mural created by Axel Void). The Indian city residents really enjoyed that we invested so much love into creating the art and I got so many positive responses from random people that they were really thankful we had beautified their city. This is something really new to Chennai and it's a thing they hadn't experienced before and they had no prejudices about art in the streets, unlike most of the people here in Germany. They saw our graffiti and street art as pure as it is and almost as if through a child's eyes and the reaction was positive. So we really placed a seed in this untouched acre and all of us hope that these arty plants will grow safely. We also met some graffiti writers from Chennai, they are really rare there, and they told us that there are only 5 guys in that 9 million juggernaut called Chennai creating graffiti, that's not even one in a million! But that situation is pretty simple, many of the people in India really can't afford such a costly passion and why should they spend money creating graffiti when lots of them struggle to even survive in their society.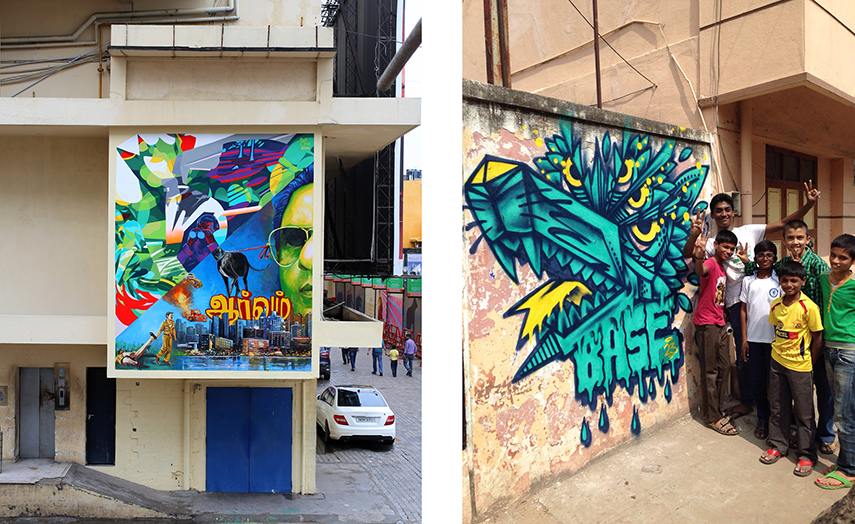 The Gift of Art
While we were running around the city for the street art festival we experienced a lot of poverty and a lot of things which triggered thoughts in our minds, things you would never ever see in Germany. This made me sad on the one hand, but also we thought it's a chance for a really great mission to give these people something which maybe makes them happy. There were plenty of situations where people came up to us and asked ''what is the purpose of painting this wall?'' I stood there and thought about what I am doing and I really had to think twice about my answer, so I told them that it is a gift from me to them, in return they brought us food and tea and told us that they were proud that we were painting their house or their road. Once a worker, who ironed shirts the whole day for a job, saw an article in the newspaper about the wall we were painting, which was directly opposite his working place on the street and he ran around with the newspaper and showed it to everybody mentioning that this is his work place!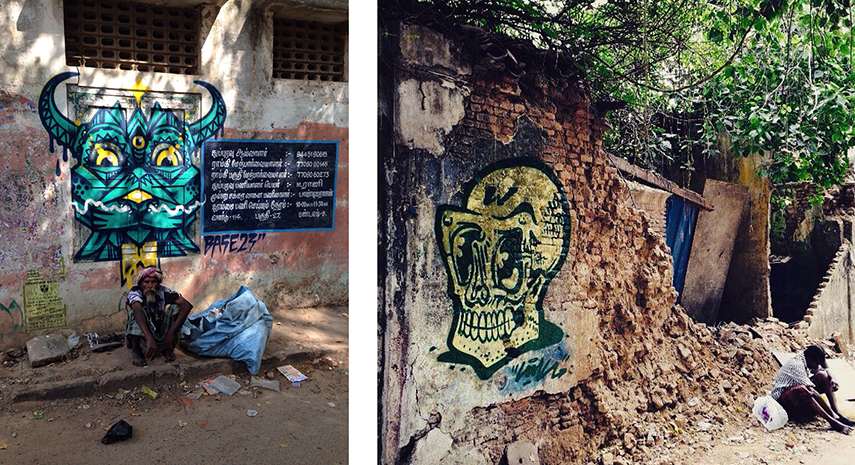 Heart-warming Hospitality
Kids kept asking us what we were doing and many decided they also want to become a painter when they are grownups and they didn't want to let us go which is really sweet. The hospitality and the heart-warming reception from people in India is something that I really enjoyed while there. Also, all the artists we met were such a blast, it's a really cool experience that you can go to some random place in the world, meet an artist and you feel like there is somebody you can relate to and who understands you in some way and that's something I have experienced in the graffiti scene all over the globe. The Goethe-Institut people really got a lot of positive responses, newspapers wrote almost daily about our work and the progress of the Chennai Street Art Festival, even the Southern Indian Railway Corporation made an opening ceremony at Egmore train station for the 4 murals we painted there and they all want us back to do more painting! Goethe-Institut Chennai is now planning more activities and they want to do another street art festival next year with loads of new adventures to come. Let's see if that happens, I would definitely catch a plane to hook me back up with some Indian traffic madness, mosquito's, insanely good food, Kingfisher beers from the minibar and some proper Graffiti in the City…
Cheers with beers, LOOK the Weird!
For all the latest street art news sign up to My Widewalls today!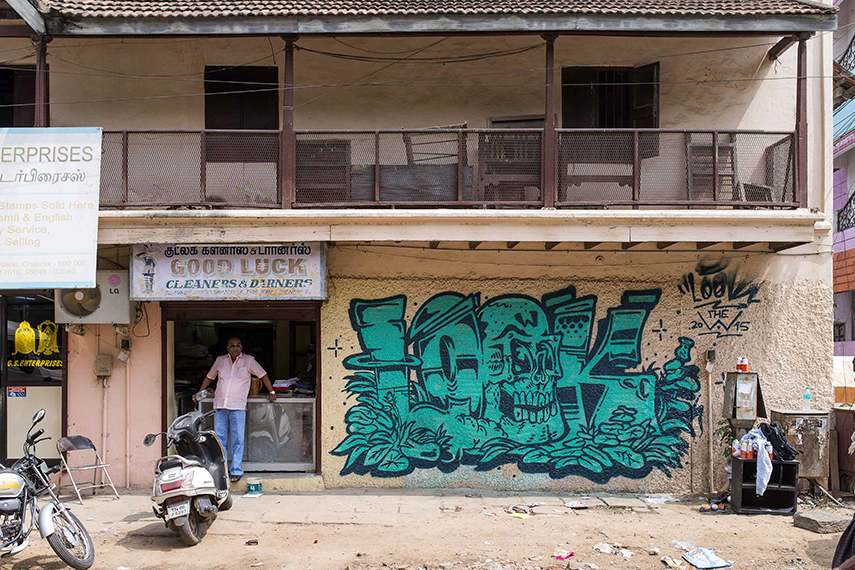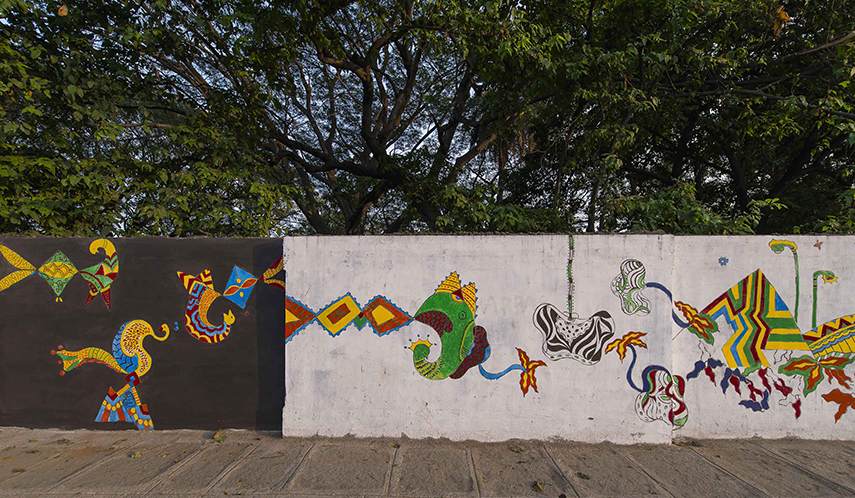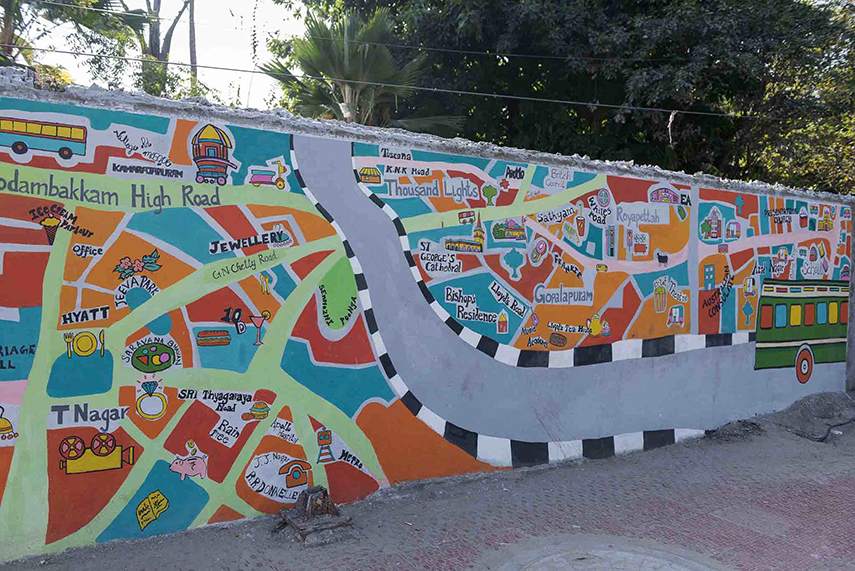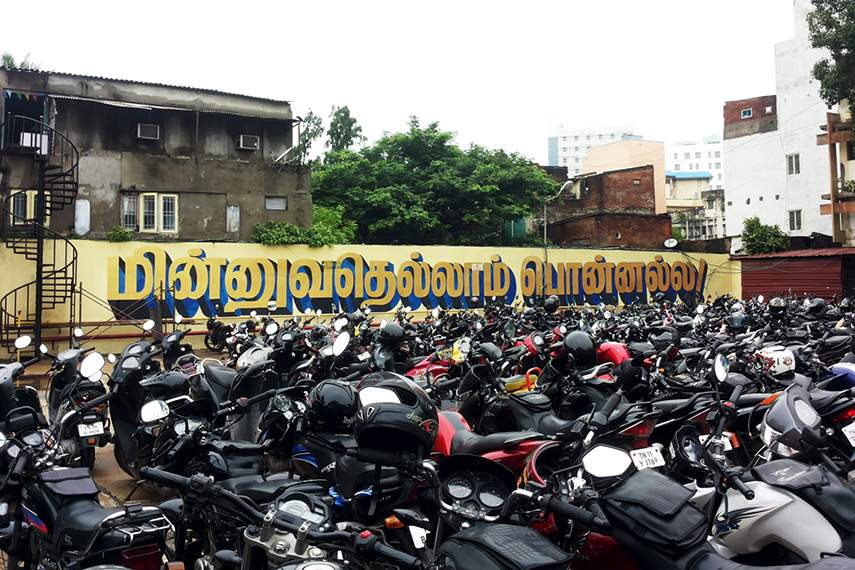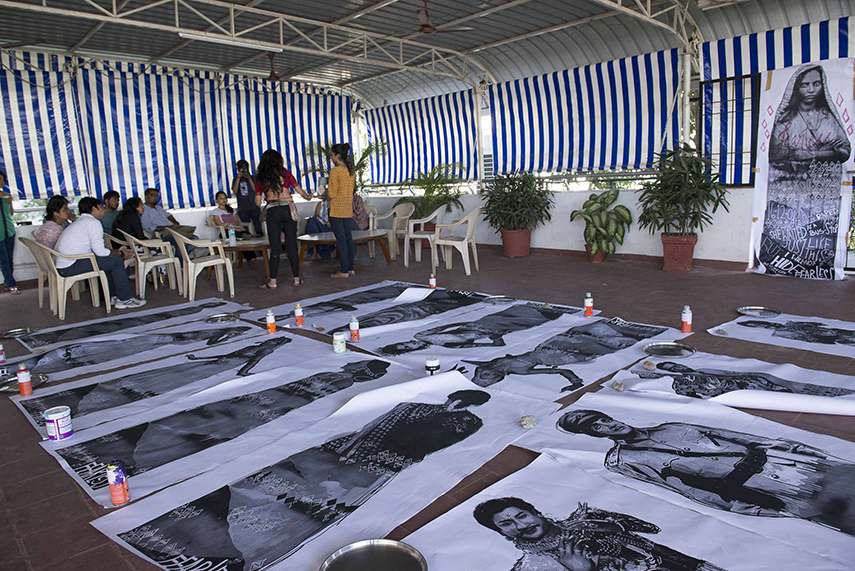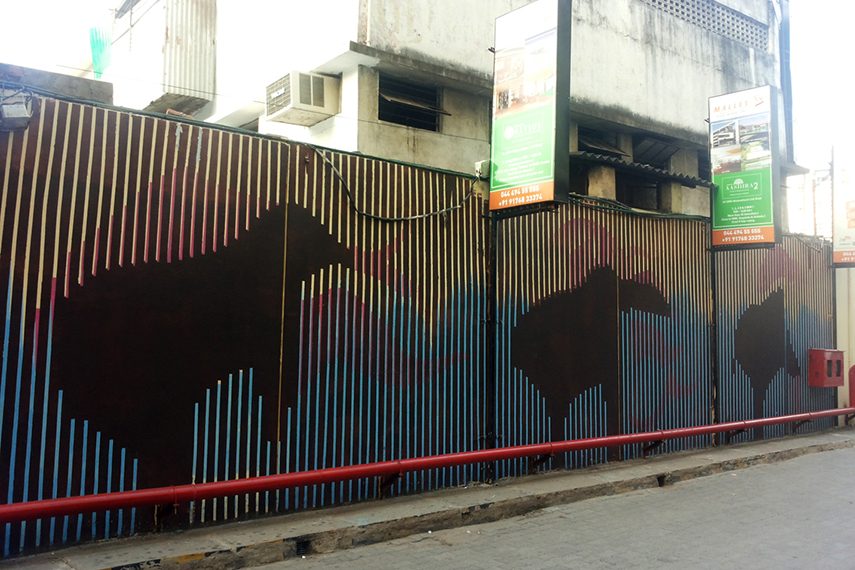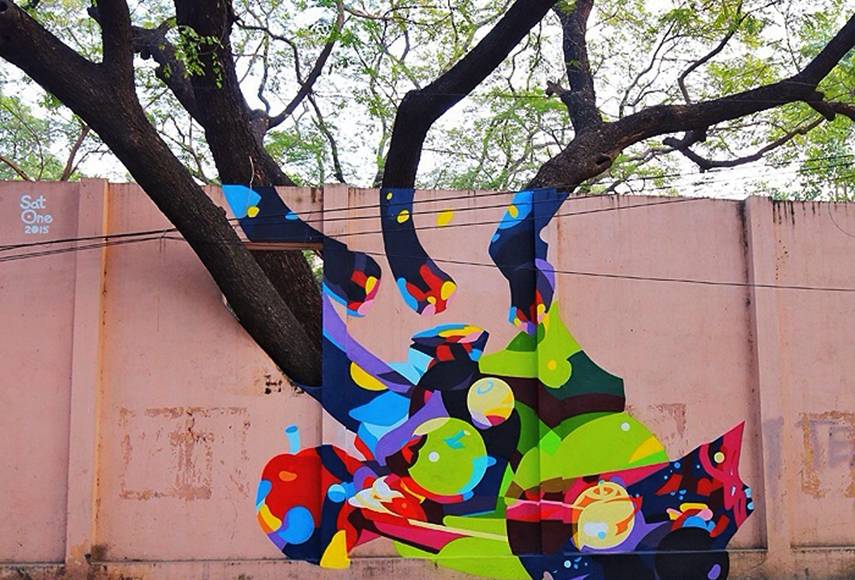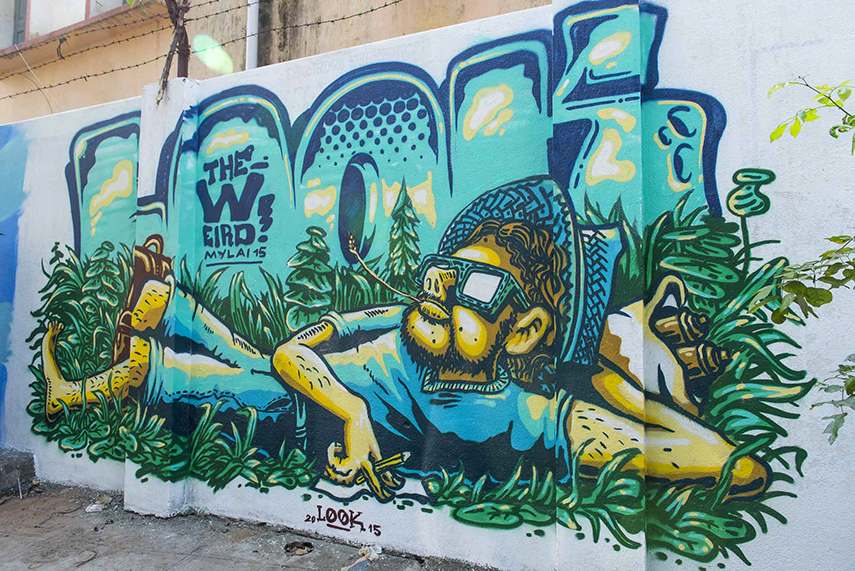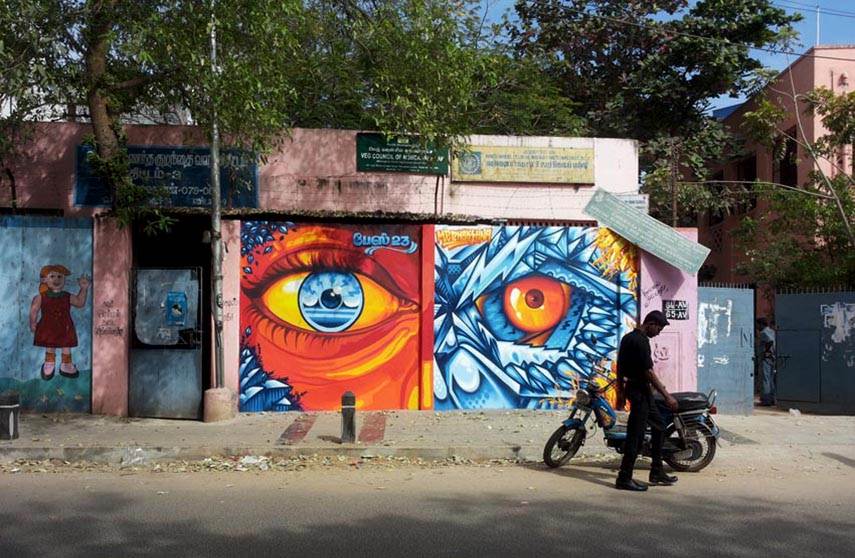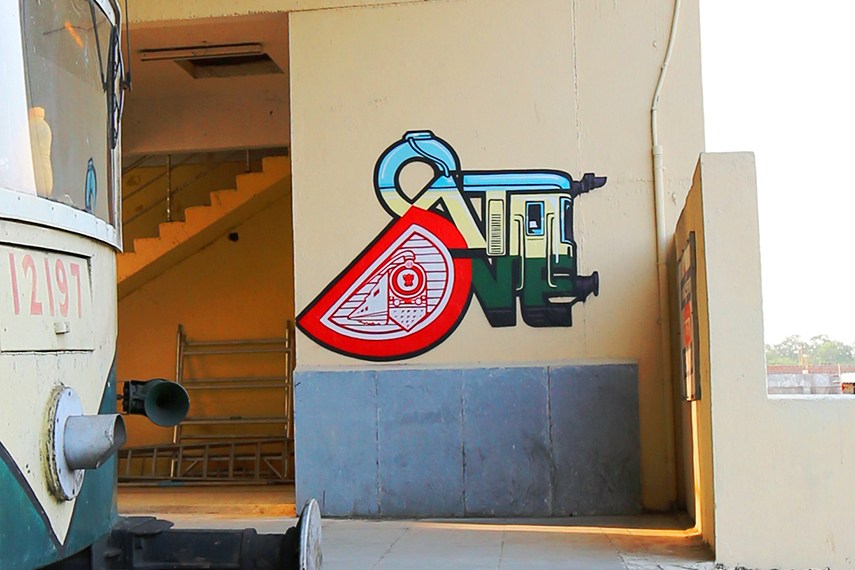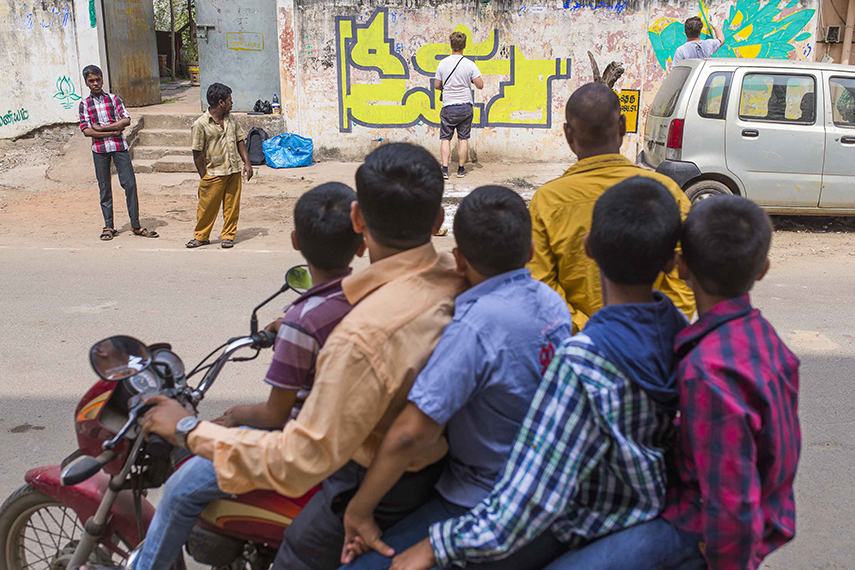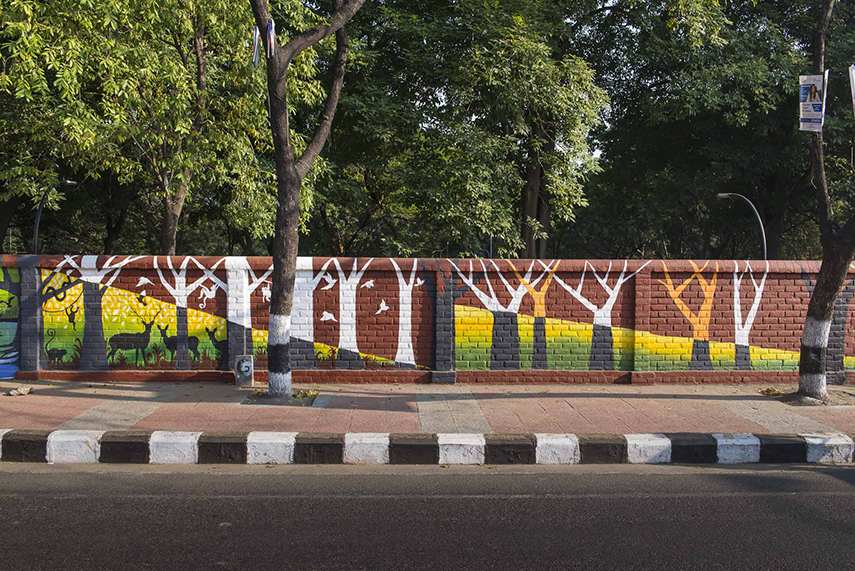 All images courtesy of LOOK The Weird