Lora Zombie: Backward Amnesia
Eyes On Walls is an art publishing company that works with an elite group of artists from around the world. It publishes and promotes these artists, selling their work in open and limited edition formats. Since pairing up with Lora Zombie in 2010, Eyes On Walls has sold over 100,000 pieces of her work, produced three North American shows, and released a Limited Edition Book. Lora Zombie's upcoming show Backward Amnesia at Eyes On Walls is her largest exhibition to date.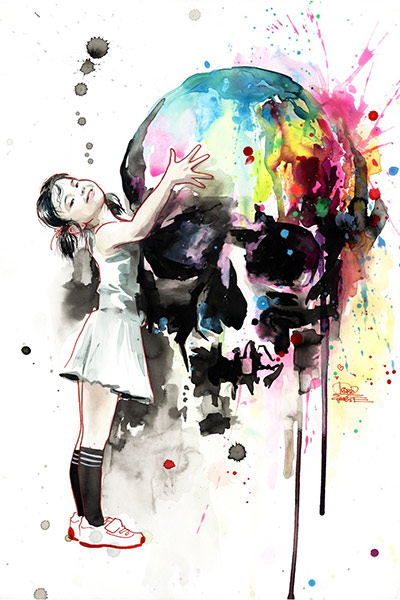 Explosion of Color
Lora Zombie will take over a 600 square meter warehouse space in Brooklyn featuring over 60 new original works. But that's not all. Live music, grunge art and lots of spray paint will transform the whitewashed space and set the tone for an explosion of color. It will be the night of live painting by Lora, followed by a silent auction for charity and exclusive print releases. The first 50 people in line await free gift bags too.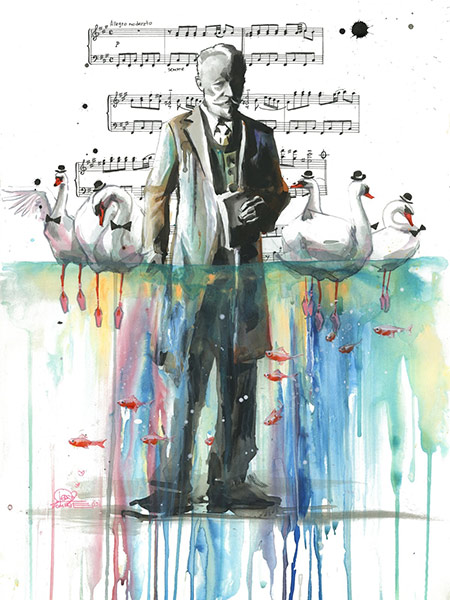 Badass Brooklyn Animal Rescue
The doors will open at 8pm. Live painting begins at 9pm and will be followed by a silent auction for the finished piece. 100% of silent auction proceeds will benefit Badass Brooklyn Animal Rescue to help rescue dogs from high kill, rural shelters in the southern U.S. states and get them adopted into wonderful homes.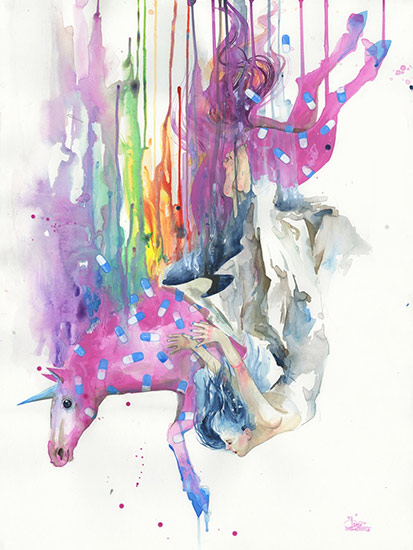 About Lora Zombie
Born in a small town in Russia, in 1990, Lora Zombie was set on becoming an artist a very early age. The self-taught painter first gained recognition in the late 2000s as her work circulated online, reaching millions of people through blogs, new outlets, and social media. She is now a top seller on the urban art scene and is gaining the attention of the art world at large. In recent years, Lora has taken the gallery scene by storm with exhibitions in Los Angeles, Toronto, New York and Russia – bringing in the interest of collectors and fans worldwide.
About Eyes On Walls
Eyes On Walls is an art company that publishes an exclusive collection of edgy and inspiring art from popular urban culture. The company works with a worldwide collective of some of the most popular young living artists of today to offer the best collection of their work available and make it accessible to any art budget.