Lore: A Three Person Show
These days Sam Wolfe Connelly puts the finishing touches on his latest works that will be exhibited in the upcoming three person show "Lore" at Hashimoto Contemporary alongside Nimit Malavia and Karla Ortiz this August. An interesting selection of artists promises a lot of great illustrations.
Sam Wolfe Connelly started doing illustration after he saw an illustration by Sam Weber on the cover of Communication Arts depicting a portrait of a bloody vampire. From that moment on, Connelly knew what he wanted to major in.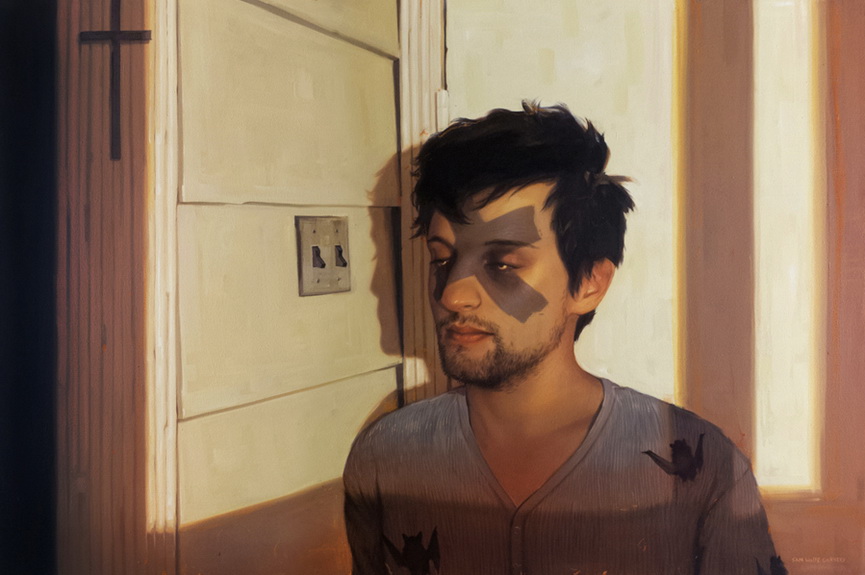 Anything somberly eerie intrigues him. Most of the environments Connelly creates within his work have their roots in places he's been to and lots of his models are people he knows. Whenever he runs out of inspiration in the present, he draws from his childhood memories. This way Connelly keeps his work personal. Generally the characters and objects in his drawings and paintings are the smaller pieces of a larger puzzle. Connelly sets up objects in a scene to let someone else's imagination create a drama. He like to leave some mystery in his work.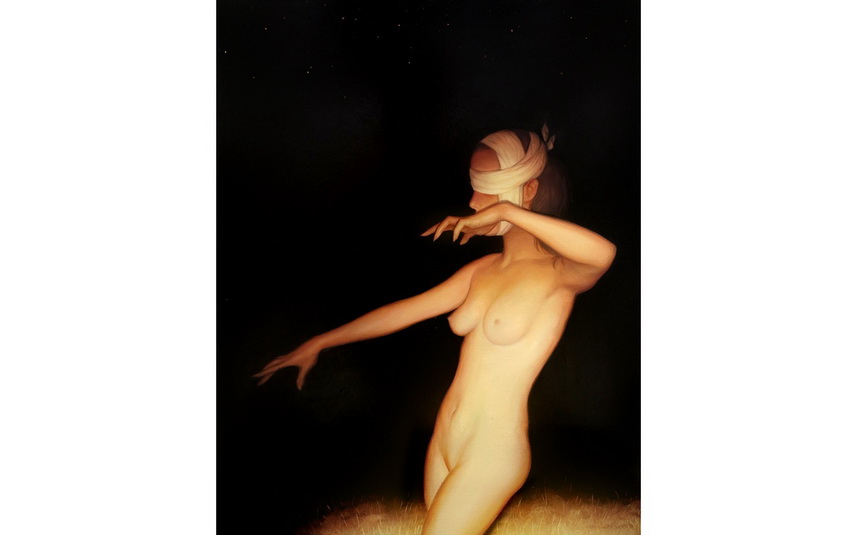 An award-winning illustrator and artist Nimit Malavia has produced work for clients in film, television, animation, editorial, print, graphic novels and web. Malavia has been working professionally as an illustrator since 2009. In 2013, he was hired at Vertigo Comics as the cover artist for the Fables. His art has been featured on the covers of a number of comic series and graphic novels and has appeared in galleries all over the world. His works depict grandiose scenes of melancholy, violence, and energy. He draws much of his inspiration from comics, books, sad movies, and animation. Besides a 0.5mm mechanical pencil his favorite working materials are ink, charcoal, ballpoint pens, beat up brushes, and, of course, a sketchbook paper.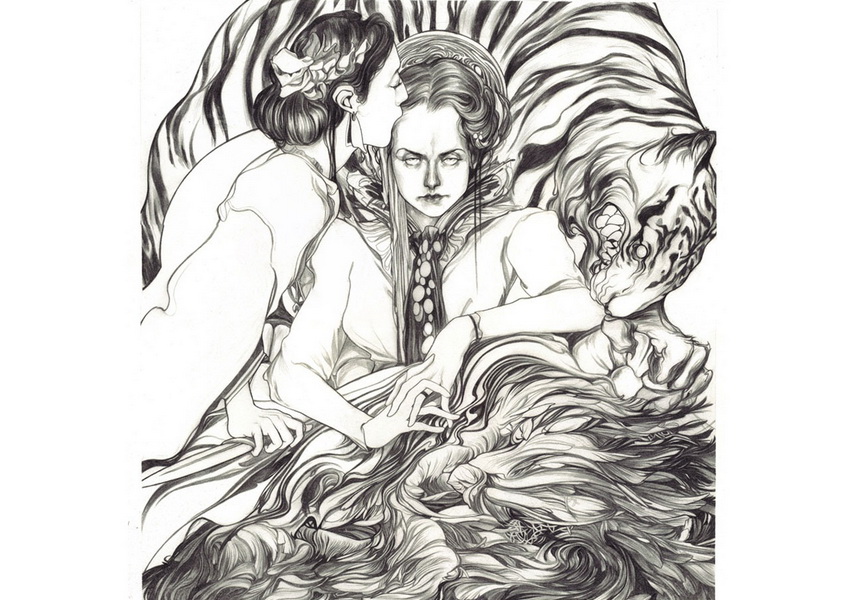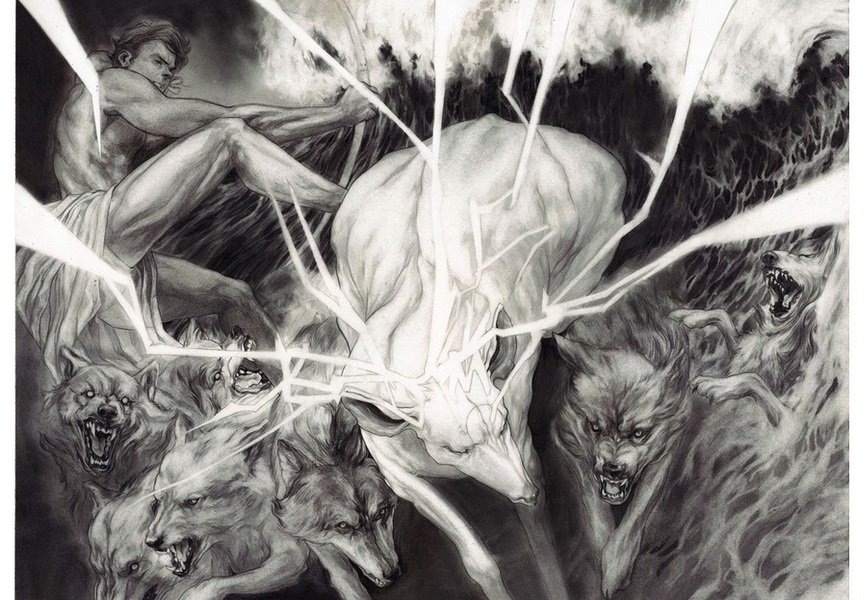 Karla Ortiz is one of the few women in science fiction and fantasy illustration. She has always had a fascination with myth, fairy tales and animals. For Ortiz, painting is like meditation with a visual story. Her creative process always starts with a very basic doodle and then she turns to digital, graphite, and oils. Ortiz's subdued, dark palette and excellent technical skills give her paintings a very sophisticated look.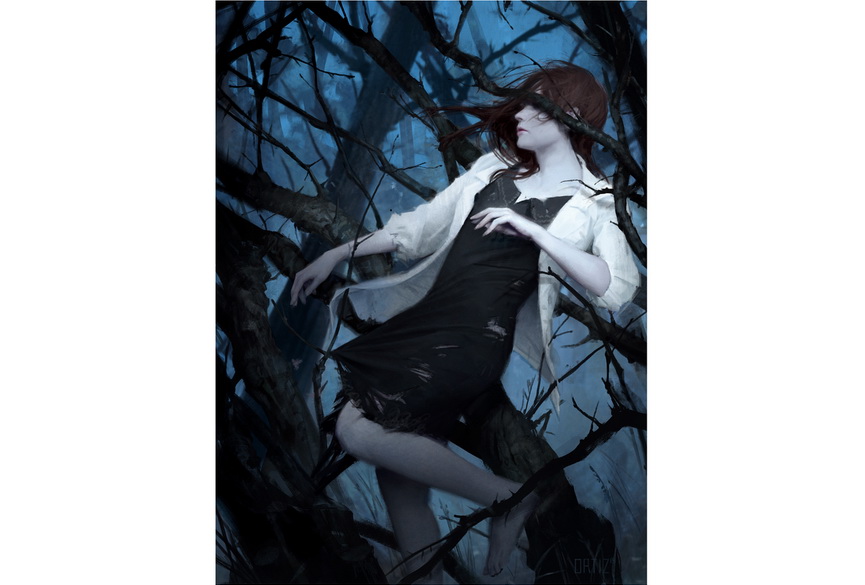 "Lore: A Three Person Show" at Hashimoto Contemporary in San Francisco will open on August 2 and will be on view until August 23.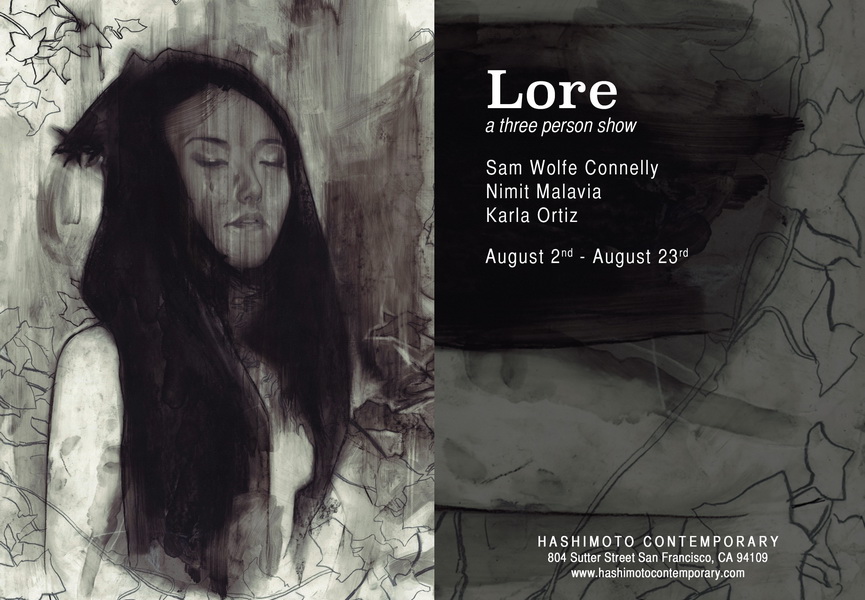 [mc4wp_form]