Lost Scapes at Galerie Voss
Where does the reality stop and fantasy start? And how do the artists interfere and cross this border between fiction and reality? While photography usually can be "hard evidence" in topics of what is real and indisputable, even more so is landscape photography, where objects are still and ordinary. This is exactly why the artists' interventions in these solid, pre-formed images could create much disturbance and feelings of insecurity and discomfort. And this is the topic for Galerie Voss in Dusseldorf, Germany, which will host one of the exhibitions in this years Duesseldorf Photo Weekend – the border between reality and fiction, with digitally manipulated photography as the medium. The exhibition called Lost Scapes will consist of photos of five artists: Giacomo Costa, Sandra Senn, Benjamin Reich, Ralf Kaspers and Uri Gershuni.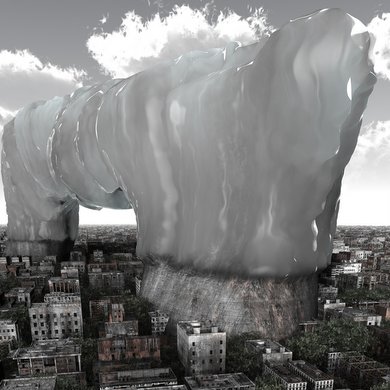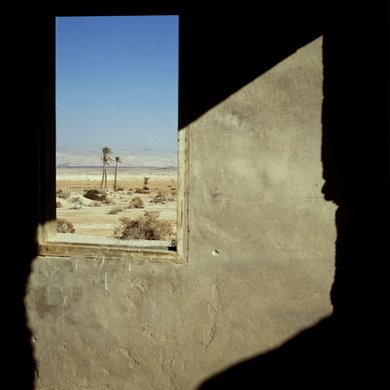 Apocalypse of Giacomo Costa
Giacomo Costa's work is dark and apocallyptic – but only for the human race. His digitally manipulated photos show the world born in the ruins of the civilization – the world in which nature has prevailed. Trees are growing from ruined buildings, forest has surrounded the used-to-be football arena, huge stretched-ellipsoid-shaped objects have just sprung from the ground and covered half of the abandoned city… There's not a single human being or animal in Costa's work, they are long gone – as if his photos are announcing a science-fiction movie.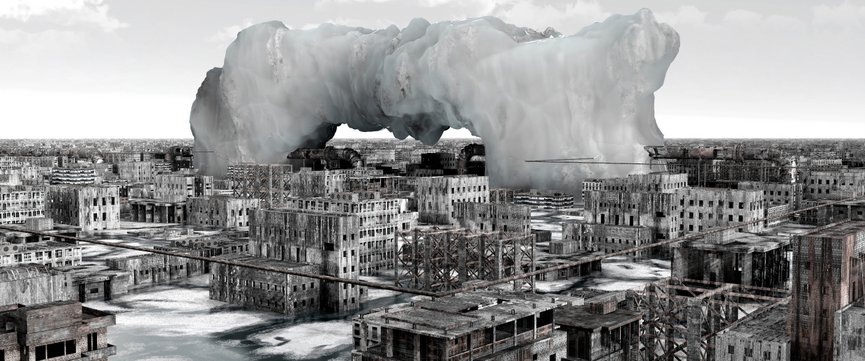 Sandra Senn's Peaceful Chaos
Unlike Giacomo Costa's, photos of Sandra Senn at a first glance look completely realistic, in sense that her objects are mostly individually standing buildings of usual sizes, color and material – concrete, or wooden buildings, completely or half-way built (or half-way demolished). It's the wooden houses that reveal Sandra's intervention: often they have impossible architecture. Yet, even so twisted and occasionally chaotic, they transmit some kind of tranquility and peace.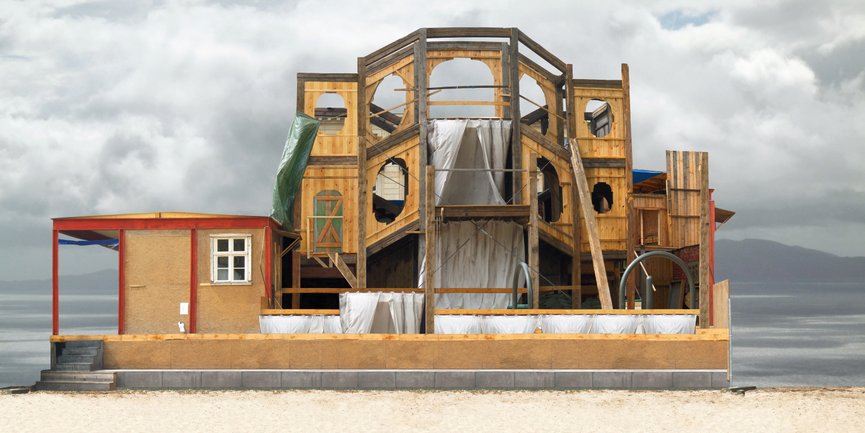 Subtle and Strong Details of Benjamin Reich
The work and photographs of Benjamin Reich appear to be strongly influenced by motifs from the artist's country of origin – Israel. His outdoor shots are usually the real photography of Israeli landscape. Reich's interventions are minimal, but extremely strong in a symbolic way: one of the photos, that the visitors of this year's Dusseldorf photo Weekend will be able to see, shows the beautiful blossomed trees, some crispy white buildings, illuminated by the spring Sun… And in front of all this, there is a curled barb-wire.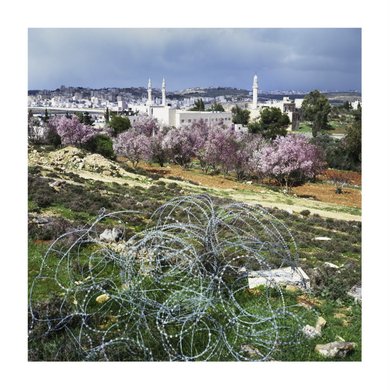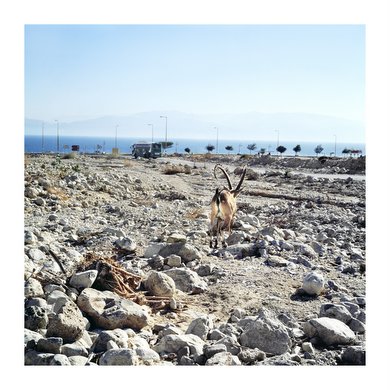 Ralf Kaspers' Ice Cold World
If you ought to pick two words to describe photographs of Ralf Kaspers, for many those two words would be "cold" and "distant". And that's not (only) because of that Ice Fishing photo from 2011. Some Kaspers' photos display summer, turquoise sea full with people, waves, and, yet, they have a chilling effect. Maybe it's all about perspective – people in these photos are viewed from distance of approx. 100 meters above the ground, therefore, they appear tiny as some ant-colony. And, yes, there's that Ice Fishing and the other "winter" photos, but also a serie of photos with a lot of same (scaled-down) objects or material – gold bars, AK 47's, or caviar.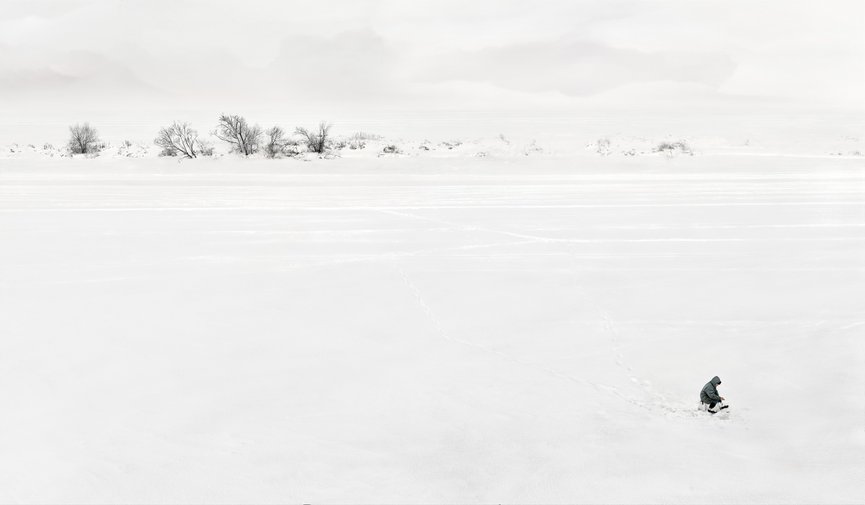 Simplicity by Uri Gershuni
Although Uri Gershuni is much more famous for his real, unedited photos, he's got his The Setting Sunrise serie of photos from 2010, where he intervened by contrasting colors: sun is black, trees and people are completely white. Dawn is dusk. Bright is dark, and vice-versa. Everything else is in one or the another shade of blue. Doing so, Gershuni makes his world very simple and almost detail-free – perhaps telling that things are like that, when you change your perspective.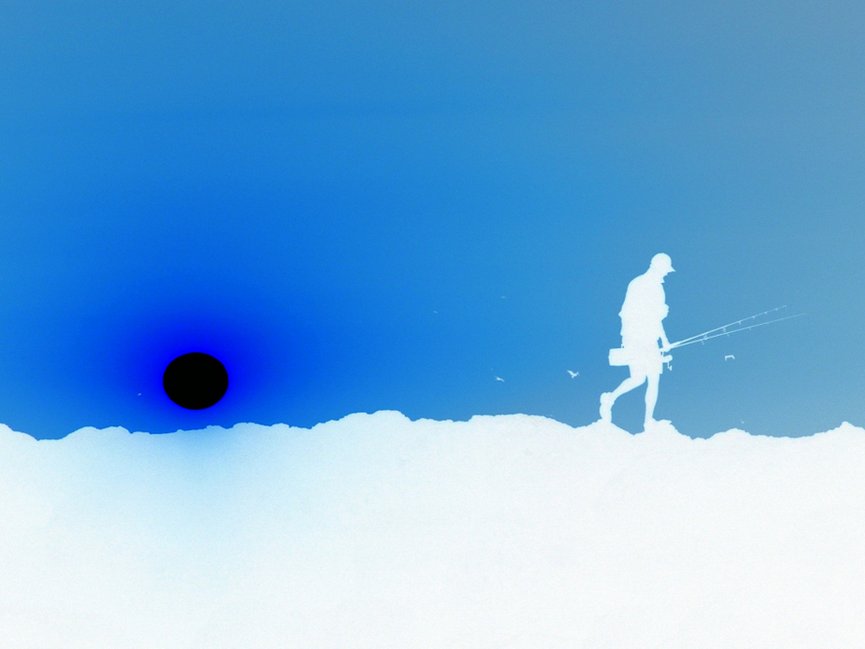 Exhibition Lost Scapes, Galerie Voss and Dusseldorf Photo Weekend
Located in Dusseldorf, Germany, Galerie Voss was founded in 1992, and is known for international contemporary art, especially contemporary photography and instalation. Galerie Voss is just one of more than forty galleries, museums and institutions that will host the Dusseldorf Photo Weekend's events and exhibitions on the theme of photography. Fourth Dusseldorf Photo Weekend starts on 30th of January, and it will last until February 1st and the exhibition Lost Scapes in Galerie Voss will end on March 7th 2015.
Sign up now for My WideWalls and be up-to-date with contemporary and street-art.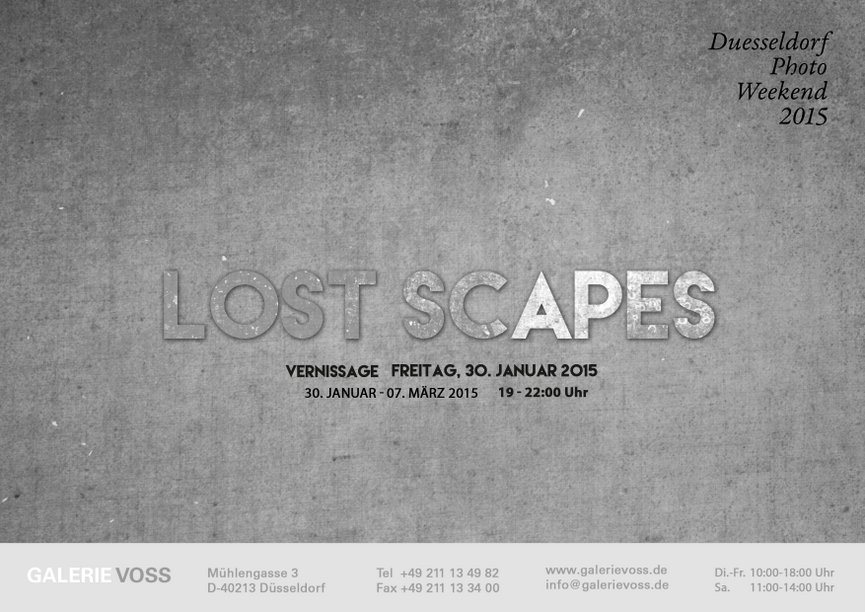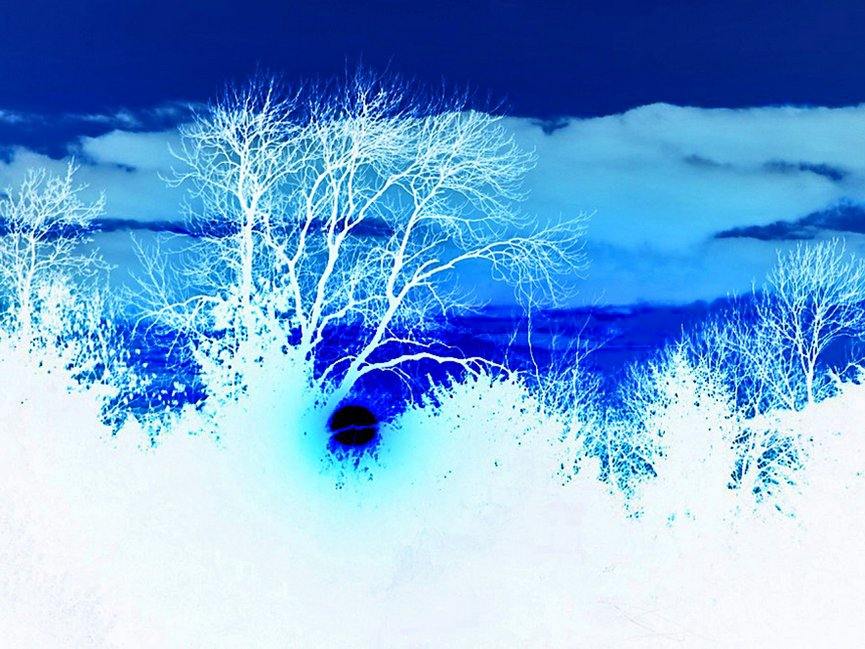 All photos courtesy of the artists and Galerie Voss Featured image: Ralf Kaspers, Ice fishing (detail), 2011
[mc4wp_form]