Lucky7: Anniversary Show at C.A.V.E. Gallery
Large groups shows, especially those with no common theme apart from shared gallery representation, are often bewildering, incoherent, and disappointing. A definite exception: C.A.V.E. gallery's upcoming Lucky 7 group exhibition, which features 40 artists from their current roster. These artists hail from 17 countries and individually express an exciting aspect of the ambitious global movement in Urban Contemporary Art. The variety of styles and themes will flow into C.A.V.E. in Venice Beach, California.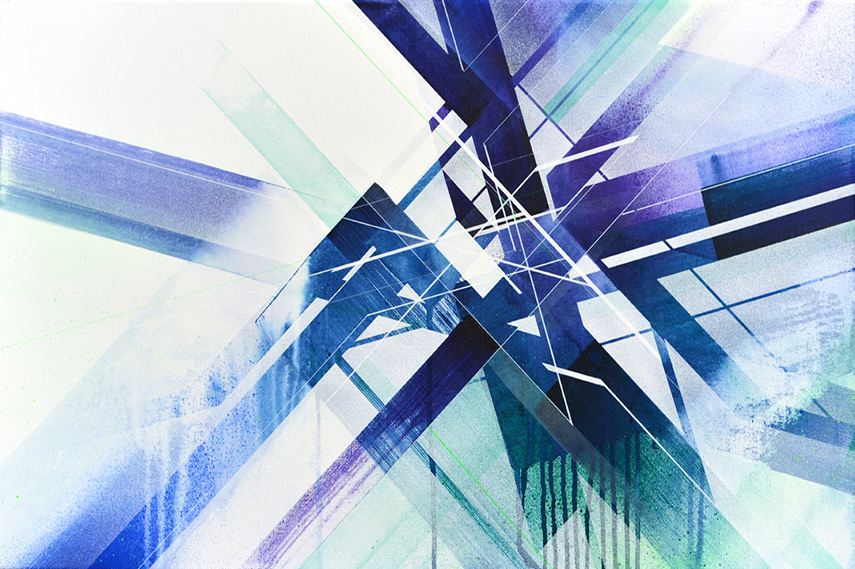 Lucky7 at C.A.V.E.
The roster is loaded with a wide variety of talented and interesting artists, but a few in particular stand out. Even more interesting is the juxtaposition between artists tackling similar themes with wildly different approaches. For example, L7m is a Brazilian born artist who seeks to investigate urban chaos and all the beauty and sorrow inherent in the increasingly massive and sprawling metropolises which are becoming the primary stage for human drama. Another artist, Brooklyn-based Li-Hill, investigates themes that are intimately related to these, but employs strikingly different techniques, materials, and conceptual approaches: While L7m works primarily with spray paint, as well as other more or less traditional media like china ink, latex, pastel and acrylic, Li-Hill composes his work using found objects and unconventional materials to structure complex multi-layered pieces.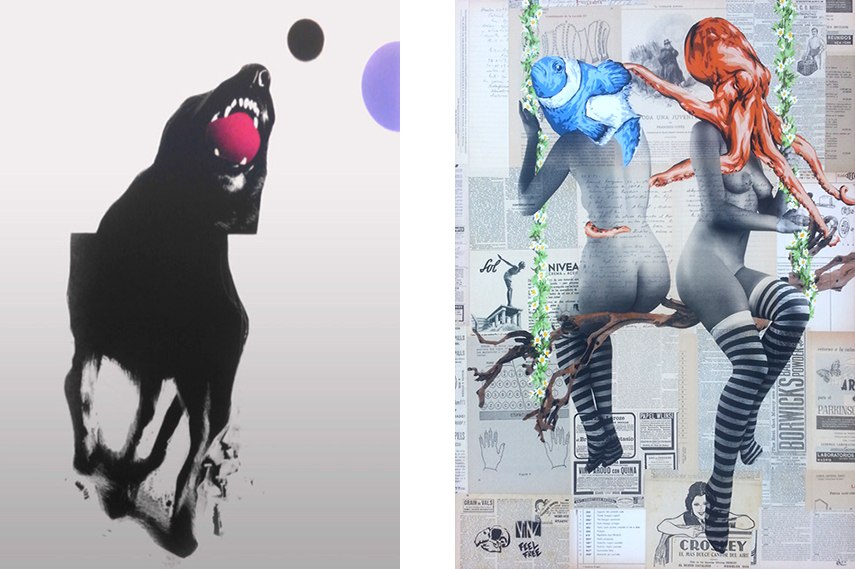 Lucky7's Juxtapositions
Another interesting juxtaposition exists between Krakow-based NAWER and Max Neutra, an artist who grew up in a tiny coal mining town in the New Mexico desert. NAWER's work is firmly rooted in a formalist approach which dates to his education in architecture and urbanism. This background has flourished into a creative approach which stems toward isometric graphics as extant of public and functional spaces. Ever-present in NAWER's work is an effort to unite painting and architecture. Max Neutra, on the other hand, rejected the path of his Grandfather (major modernist architect Richard Neutra), and found his way to visual arts through a detour into sound design and musical experimentation. Compare his statements on his practice to those of NAWER: I strive for each painting to be like a signature. Quick and messy. Brave and permanent. Unmistakably written by my hand. Although each artist is tackling ideas of emergent structures in human society, their philosophies couldn't be more opposed: one the one hand, a rigidly detached and omniscient top-down view, on the other hand, a raw and bleedingly personal bottom-up approach.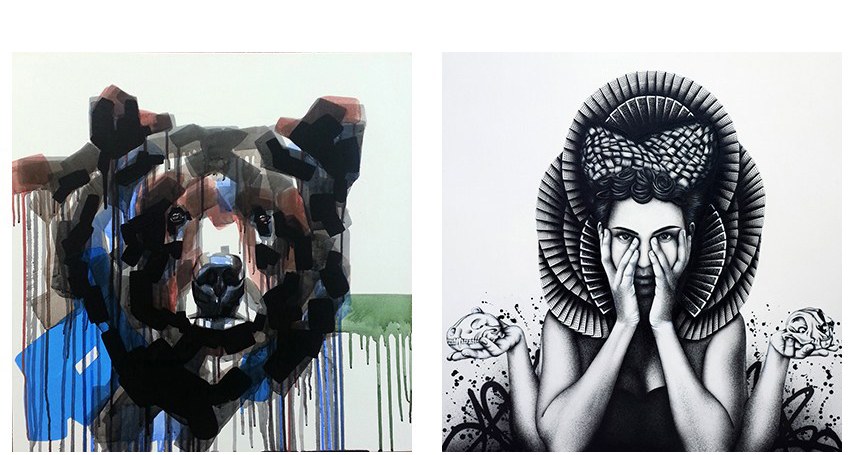 40 Artists at C.A.V.E.
C.A.V.E. gallery in Venice Beach, California is celebrating 7 year anniversary and Lucky7 exhibitions is a reflection of the ideas and inspirations C.A.V.E. was striving for. With Lucky7 exhibition, C.A.V.E. is expressing its gratitude to all the artists that have taken part in the forming of this place, the ones who have shared their talents and visions, thus helping it to continuously push and support the skills and critical perspectives of the individuals involved in the Urban Art Movement.
The opening event for Lucky7 at C.A.V.E. is on May 9 from 6.30 p.m. until 9.30 p.m. and the exhibition will be open for visitors until June 7, 2015.
Be sure not to miss any of the exhibition announcements on our website by signing up for MyWidewalls now!
All images are courtesy of C.A.V.E. gallery.