Lucy in the Sky at Transition Gallery
London's Transition Gallery is preparing a show of an intriguing name, organized by Corinna Spencer. Lucy in the Sky will present the artworks of five artists, focusing on one subject in radically different manners. Inspired by the vast availability of pretty much everything nowadays, courtesy of advanced technology and the widespread devices offering the world on a touchscreen platter, the artists have chosen to create their own brand-new worlds. To achieve this there will be Brobirn, Emma Cousin, Aly Helyer, Adam Kelly and Neil Metzner, whose art will warp, personalize, make fun of, exaggerate, mess up and re-invent the reality as we know it.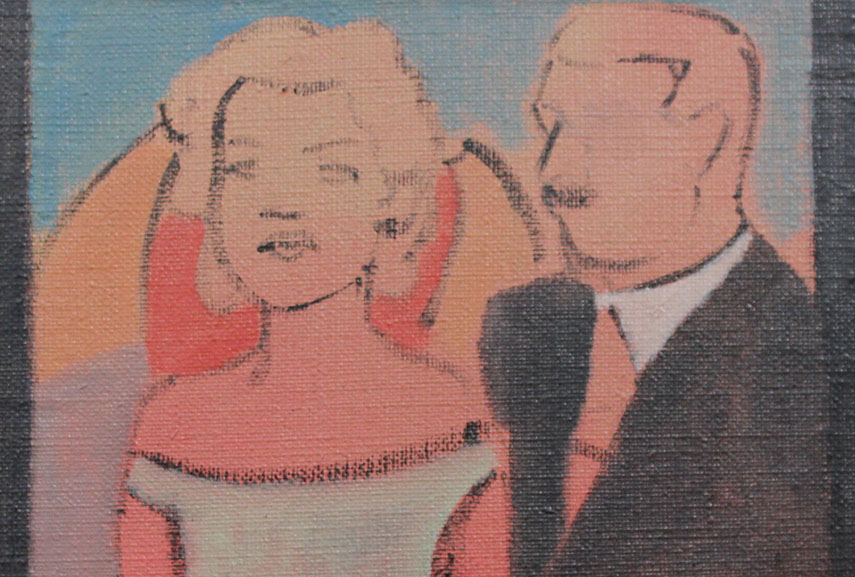 The Realities of Lucy in the Sky
Using painting and collage as artistic mediums, the artists will center their works around the very best of their imagination. Artist Brobirn will focus on the immense amount of fragmented information we receive via Internet and the media. Because of its great amount, it is impossible for us to process it, so we face a big risk of confusing actual data with fictional one, where we will mix up history with entertainment into creating a surreal concept of reality. Brobirn's collages will represent a personal metaphor of the events happening around us. On the other hand, Emma Cousin will use the oil painting technique to explore the unseen attributes of objects. By re-imagining things, she aims to discover something she didn't already know, inserting herself into an abstract dimension which she will try to translate into art for all of us.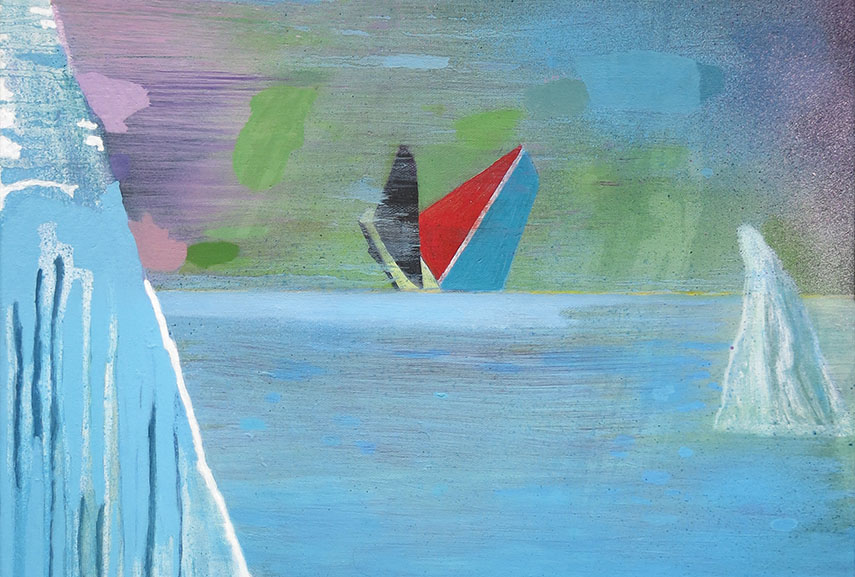 Myths, Figures and Surreality of Visual Arts
Aly Helyer's art is interested in mythological figures, alchemy, monsters, hybrid creatures, religion, icons, magic and voodoo. The impressions of these notions come through paintings flailing between the conscious and the unconscious. Little more logical is artist Adam Kelly, who is trying to create simple forms and spaces through his small, uniform canvases. Based on a central image and idea, Adam Kelly scratches beneath the surface of an original image and unveils an entirely new vision of it, whether it's the helmets or Ned Kelly performing stand-up comedy in a modern-day environment. Finally, the art of Ned Metzner paints things that are vanishing, sinking, melting or existing out of reach. Avoiding the image of a direct action, the artist tries to subtly suggest it by offering an entry point and a clue. Ned Metzner tries to catch a glimpse of the future by re-visiting past events that have left some kind of scar.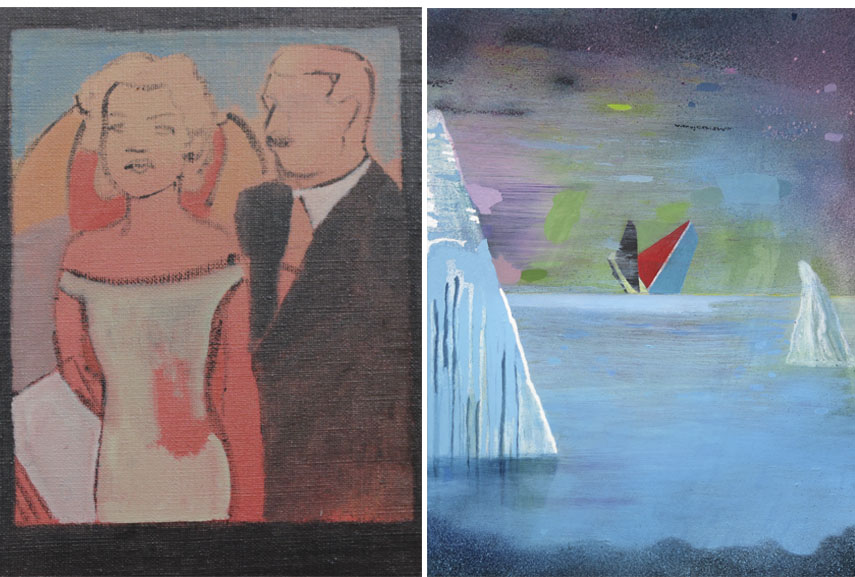 Group Show at Transition Gallery
Founded in 2002 by artist Cathy Lomax, Transition Gallery developed a unique exhibiting style over the years, featuring works of both established and emerging artists. Aside from showing, the visual arts space also produces publications and periodicals, as well as edition sales. Their previous exhibition was titled Sex Shop and it showcased a large number of artists, playfully dealing with the notions of sex and desire.
Catch the Lucy in the Sky exhibition at Transition Gallery in London, UK, from June 5th until July 5th, 2015. The private view will be held on June 4th from 6pm to 9pm.
Don't miss out on great stuff! Sign up for My Widewalls!
Featured image: Brobirn – Finishing Up, detail. Oil on linen, 107cm x 96.5cm. All images courtesy of Transition Gallery