Fruit of the Doom
A Parisian player, Ludo is about to open his first New York solo exhibition at Jonathan LeVine Gallery this Thursday. As the gallery announced, this greened treat will not be solely limited to the gallery space, but Ludo will create a number of public interventions in the street, on several locations throughout lower Manhattan and Brooklyn. A rather grim title of the show, Fruit of the Doom describes the artist's witty nature and critical outlook, while the display will feature all new works produced specially for this occasion. As we already wrote in the January studio report, Ludo is preparing another set of mindblowing black and white drawings highlighted with his signature, fluo-green.
Fruit of the Doom opens Thursday, February 20 at 6pm, and it will run through March 22, 2014.
Fruit of the Doom
This French street art creative deliberately limited his palette to three nuances in order to allude to the visual principles of graphic pieces of the early punk era. His inaugural exhibit at Jonathan LeVine will bring a new series of works executed on a large scale, encompassing thirteen canvas paintings and a 6.5 feet tall sculpture executed in resin. This sculptural piece threatens to steal the attention as the focal point of the show, as it presents a batch of large grapes, with fruits being formed as human skulls. This exciting and evocative piece is the largest sculpture Ludo made to this date.
Ludo became known for his rich iconography, frequently macabre or fusing technological details with flora or fauna, creating a strange, sci-fi living forms. Fruit of the Doom will describe Ludo's play with various fruits, where he will transform their meaning and symbolism into something they are usually not connected with. Through a very witty expression, Ludo addresses subjects of corporate branding in popular culture today and tackles the current subject of GMO engineering in agricultural food production. As his fruit will often take humanized, or human remains shape, this body of work refers to the shortness of life and the doom of mankind if it succmbs to the suspiciously produced foods. Ludo makes threatening hybrid robots out of fruits and veggies, intertwining them with weapons and other tools of destruction, which stand as a portrait of contemporary agricultural and global policies, presented with humor, but with a distinctively bleak subtext.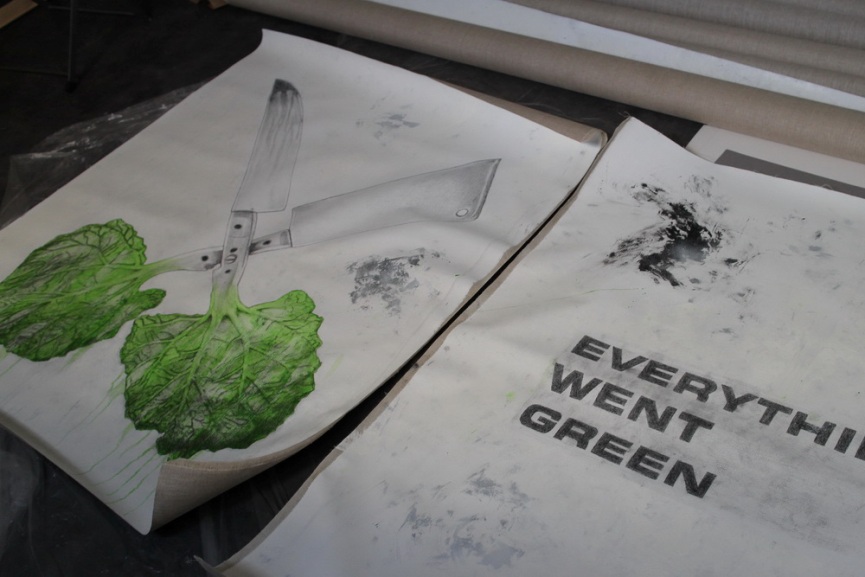 Ludo – Background
Ludo was born in Paris, France in 1976, where he lives and acts today. As a schooled sociologist, he continued his studies in the field of graphic design. He grew into a prominent figure of French street art, getting acclaim for his pasted works and culture jamming he executed on billboards throughout the country. His signature style of simple but powerful palette and beautifull drawn, elaborate imagery was widely accepted, and he exhibited across Europe and the US. His latest notable group show in Paris was put on at Centre Pompidou in 2013, titled Ex-Situ.
Ludo's presentation at Jonathan LeVine Gallery will be the first New York display of his art.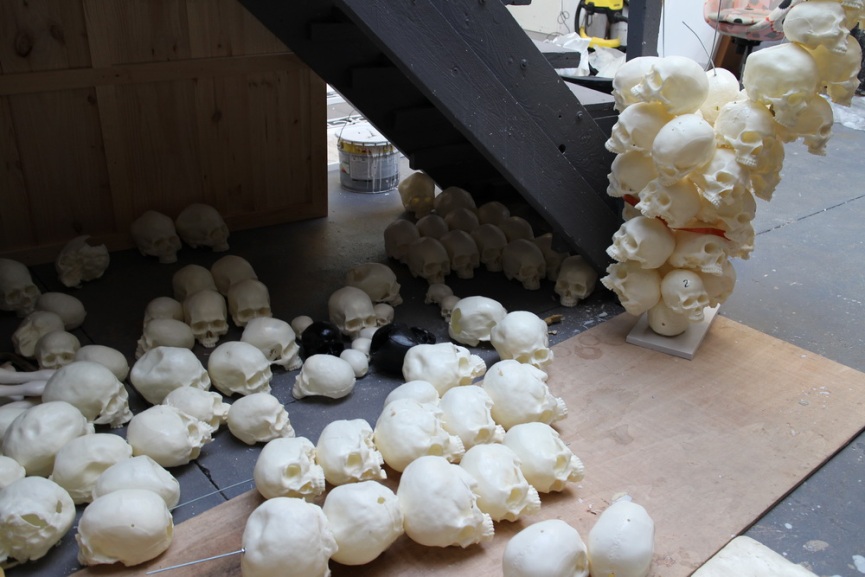 Follow These Galleries
Jersey City, United States

Paris, France

London, United Kingdom