Louder Than Words
Over the past few years Luke Cornish rapidly gains national and international recognition for his highly detailed handmade stencils and has been granted many awards. Also known under the nickname 'E.L.K', in 2012 Cornish became the first stencil artist to become a finalist in the prestigious Archibald Prize, the largest portrait award in Australia. The subject of his Archibald entry, Cornish's portrait of the controversial Catholic priest Father Bob Maguire, was made entirely out of stencils containing over 30 layers. The portrait achieved an auction record for a work by an Australian street artist selling for AU$34,160 at the Bonhams Auction of Important Australian Art in late 2013.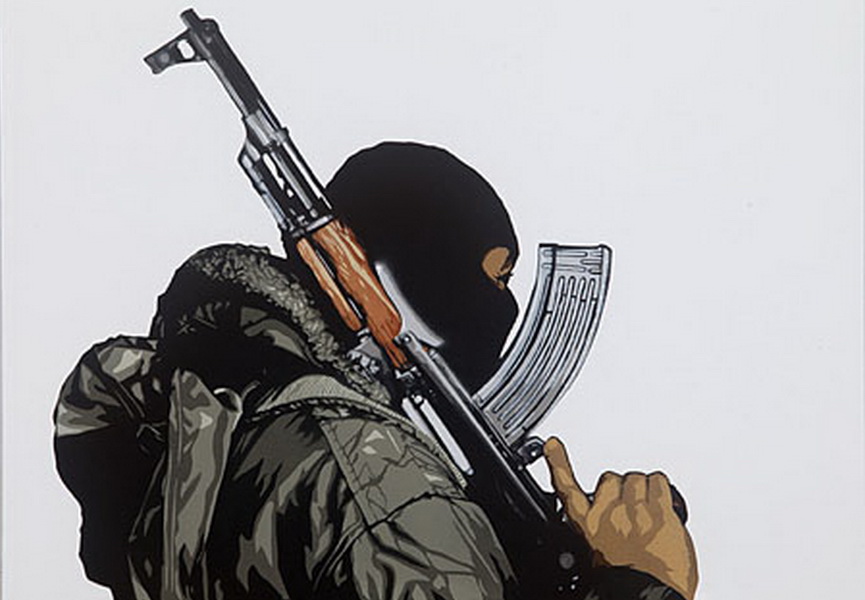 Paintings Act as Witnesses
All of Cornish's work is done by hand through cutting out sheets of recycled acetate with a scalpel. Some of his stencils contain over 80 layers. Cornish sprays layer upon layer of aerosol paint until his images bear a striking photographic resemblance. Collection of new paintings by Luke Cornish, which will be presented in August at StolenSpace Gallery, is inspired by his travels to refugee camps of Lebanon. Cornish recently toured the war zones of Lebanon collecting content for his first international solo show titled Louder Than Words. His works act as witnesses to the suffering, hope, violence and everydayness of the displacement and conflicts.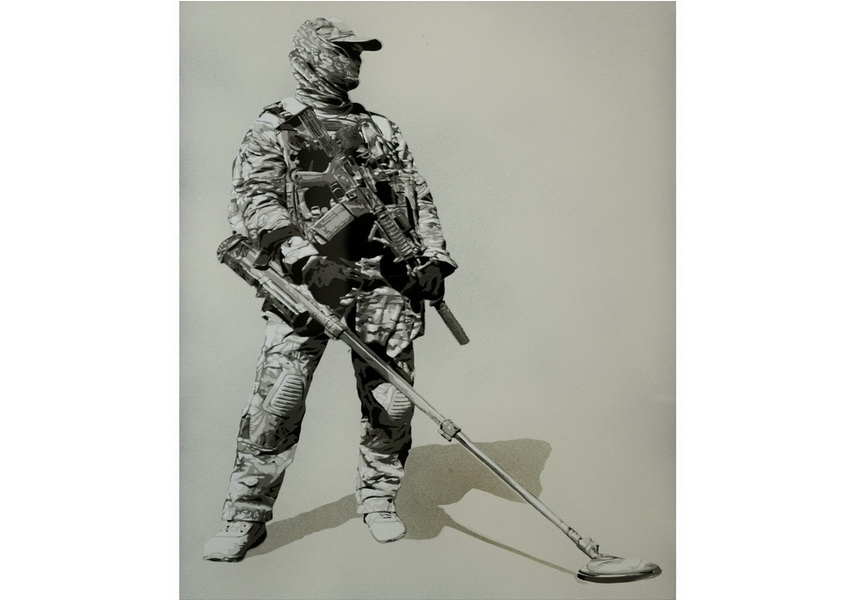 Art as an Intervention
Last year, Cornish had an exhibition of similar theme in Sydney, called "Before Afghanistan". The show showed stenciled portraits of anonymous SAS soldiers based on photographs which Cornish sourced through a friend who works for Defense. With Louder Than Words Cornish went one step further. He went to the scene to document the absurdity of war. Like Picasso's Guernica, Cornish's latest paintings represent an intervention in the war. The role of art is to mirror the most beautiful and the most horrible things in life. "What do you think an artist is? …he is a political being, constantly aware of the heart breaking, passionate, or delightful things that happen in the world, shaping himself completely in their image. Painting is not done to decorate apartments. It is an instrument of war," Picasso said. Without criticism or judgments, Cornish places in front of us what is happening in distant places. His new paintings function as a looking glass through which we can see the darkest elements of crumbling societies – where we could be if not for the accident of our birth. However, he finds reasons to celebrate the resilience of communities and the continued sense of hope despite the surrounding despair.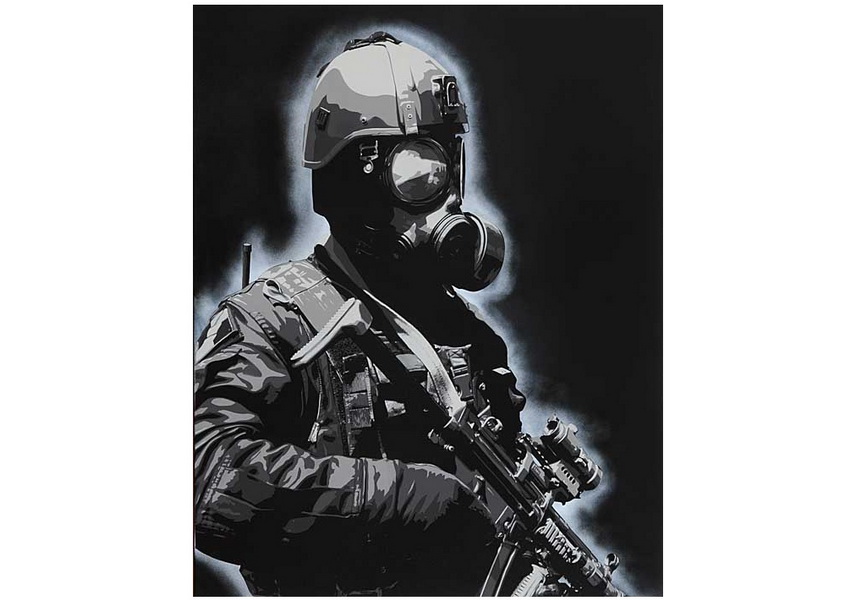 About StolenSpace
StolenSpace gallery exhibits a genre of work that has been variously labeled as 'Underground Art', 'Street Art' or 'Urban Art'. None of these terms satisfactorily represent our artists' work and so we prefer not to pigeonhole it. However, some of its artists have a background in graffiti and street art, but not exclusively. Above all, they are influenced by society's prevailing subculture where there are few rules and anything is possible. StolenSpace lets in the life-giving vitality of this environment that has long been overlooked by galleries and museums.