Luke Newton: Off the Shelf
Digital age we live in has, without a doubt, become one of the most common inspirations for contemporary art. Whether in a critical context or as a form of predicting the future, technological society we are part of defines us and changes our priorities, no matter what. Only in the last couple of weeks we presented several artists whose works are based on these premises and who tackle the aspects of our current society. In Digital Divide, artist Ellen De Meijer presents us with her critical perspective on human behavior in a postmodern world, and in The Evolution of Contemporary Photography we tackle the historical and social preconditions of the world we created today. Another exhibition opening this March deals with the same topic. Presenting Off the Shelf, Luke Newton's solo exhibition, Fabien Castanier Gallery invites its viewers to this fun and exciting journey…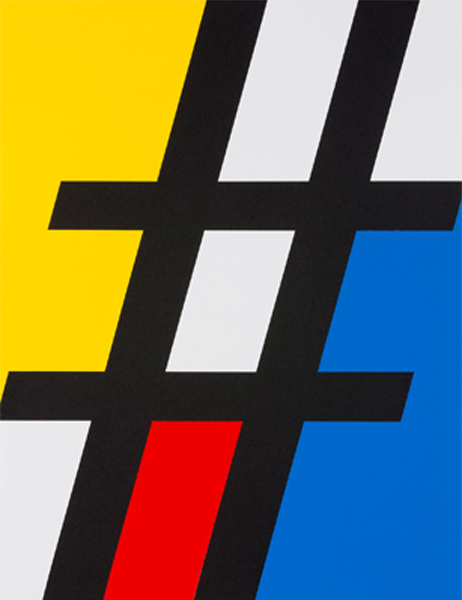 Giving Objects a New Context
For the British born artist Luke Newton, this will be his debut solo exhibition in the United States. This Paris based artist presents a new generation of young artist who play with the new media, experiment with different and new approaches for creating their art. In Newton's solo exhibition Off the Shelf, the artist presents a lighthearted satirical assessment of what it is to live in a commercially and technologically driven society. He alludes to DuChamp by using appropriation for unshackling factory made utilitarian wares into hand-made pieces of art (learn more about appropriation in our article). By taking these everyday items we are so used to and we depend on, Newton adjusts them into sleek vibrant artworks, bare of functionality. Newton disconnects these elements and objects from their basic and intended roles, increases their aesthetic value, and places them in a gallery context to be consumed and reflected upon.
Off the Shelf Opens in March
For this exhibition, Newton decomposes precedent in order to create a new visual dialect, specific to a demographic dependent on digital form. He takes the imagery known to all of us and combines it with digital symbolism, creating his own vision of conceptual expression. Through a variety of mediums, this Saint Martin's graduate supersizes and re-contextualizes the things that are an important part of our modern lives. Everything from e-cigarettes, shopping carts, iPads, and hashtags are all reborn as paintings, sculptures and mixed media objects made from non-traditional materials. By reorganizing the roles of these everyday articles, Luke Newton sparks a subversive yet important conversation about the things we own and how they define us.
Luke Newton's solo exhibition Off the Shelf opening at Fabien Castanier Gallery has a scheduled opening reception April 4th, with the artist in presence. The show will stay on view until April 25th, 2015. Gallery is located at 2919 La Cienega Blvd., Culver City, California.
For more exciting exhibition announcement, sign up for My Widewalls today!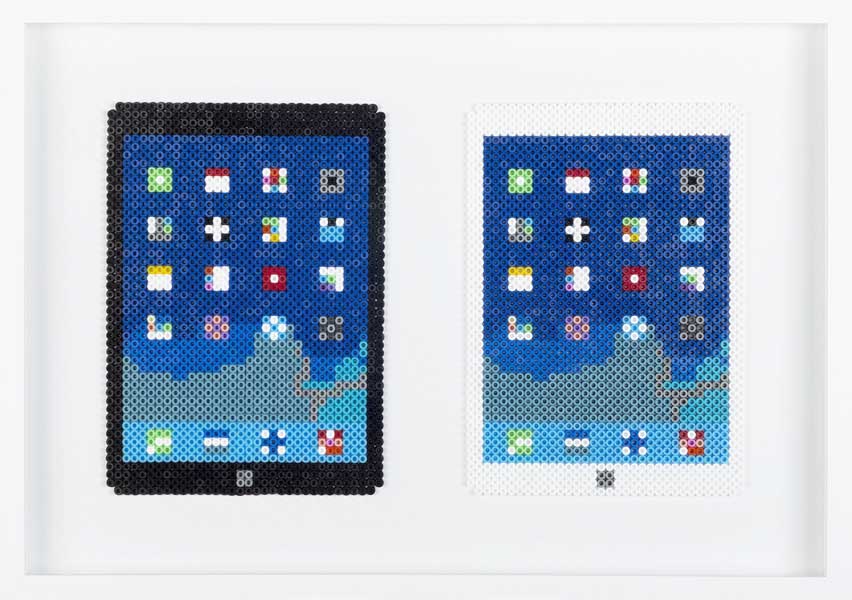 Featured image: Luke Newton – Thrill Beads, mixed media
[mc4wp_form]
Follow These Galleries
Culver City, United States