Lyle Owerko Brings the Fascinating Cultural Heritage of Falconry to Joseph Gross Gallery
Racing on horseback through the ranges of Mongolia's rugged Altai Mountains, one of the most desolate and harsh terrains on Earth, the Kazakh people still practice the ancient tradition of falconry. Flying through the air at impressive speeds to fetch their prey, golden eagles are their most reliable hunting aide. Lyle Owerko exhibition exploring this rich historical tradition and a transformational power of culture rebelling against external influences will be presented at Joseph Gross Gallery. As the world is changing and evolving fast, these nomads are trying to preserve this 4000 years long tradition of training and hunting with eagles, and doing it with great dedication and passion. The exhibition Eagle Hunters is the artist's first solo show at Joseph Gross Gallery.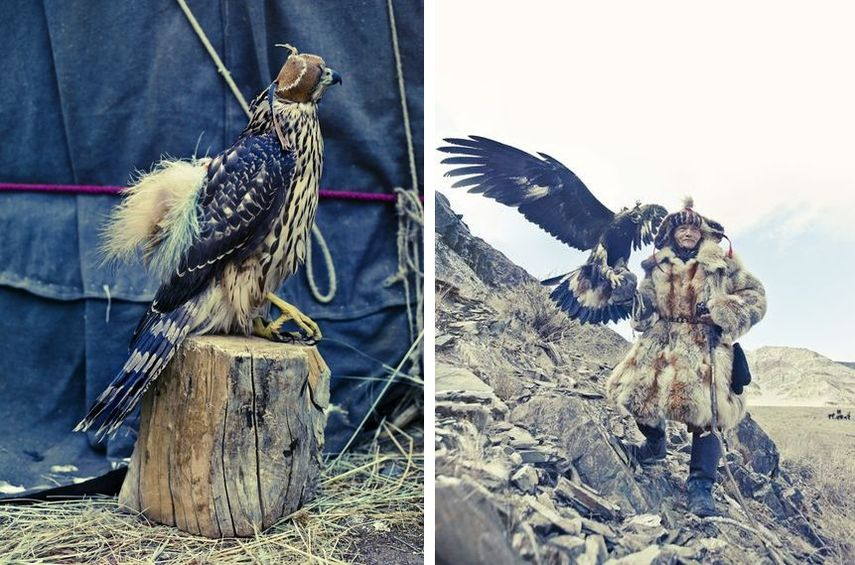 An Ancient Tradition
The series Eagle Hunters is the result of the artist's two-year trip through Northern Mongolia. Only a handful of Kyrgyz and Kazakhs are still practicing hunting with eagles, but these remaining few are passionately preserving it from dying out. Exploring this rich cultural heritage, Owerko's work provides an insight into the life of these ancient and remote communities. Proudly grasping this unique aspect of their heritage, these nomads not only rely on the world's most dangerous birds of prey, but they forge an intimate relationship with them essentially making them members of their family. Depicting singular, surreal beauty against a raw and mystical Mongolian landscape, these images present a powerful testimony of this beautiful custom.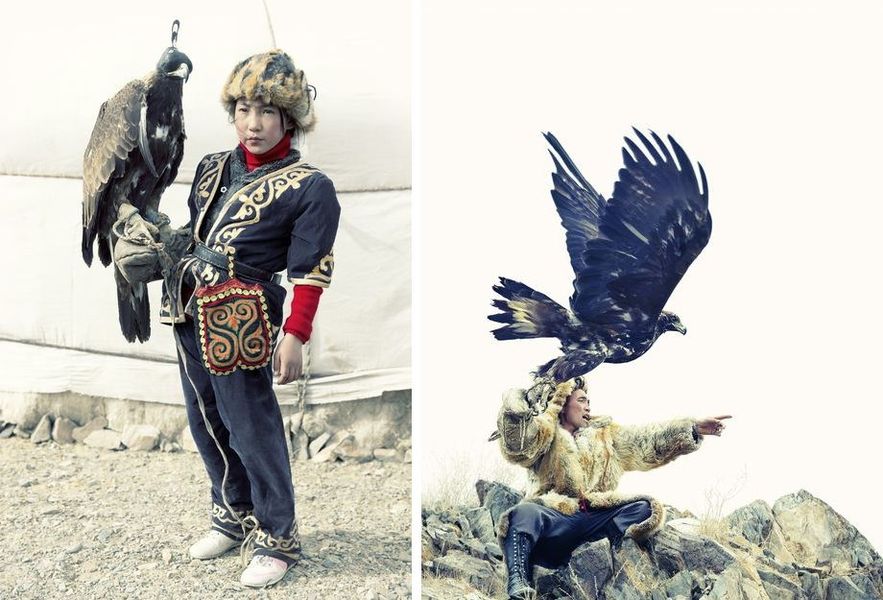 The Photography of Lyle Owerko
Lyle Owerko is a renowned New York City-based photographer and filmmaker. His projects have taken him all around the globe, from Africa and Tokyo, to Mongolia and Central America. He is widely recognized for his editorial photograph Second Plane capturing the second plane crashing into the World Trade Center during the September 11 attack . The photo appeared on the cover of Time magazine and was ranked as one of the 40 most important magazine covers of the last 40 years. His work has been featured in numerous magazines and he was named Hasselblad Master in 2010 for his fine art photojournalism. His work is a part of the permanent archive of the Library of Congress in Washington D.C. and the V&A in London.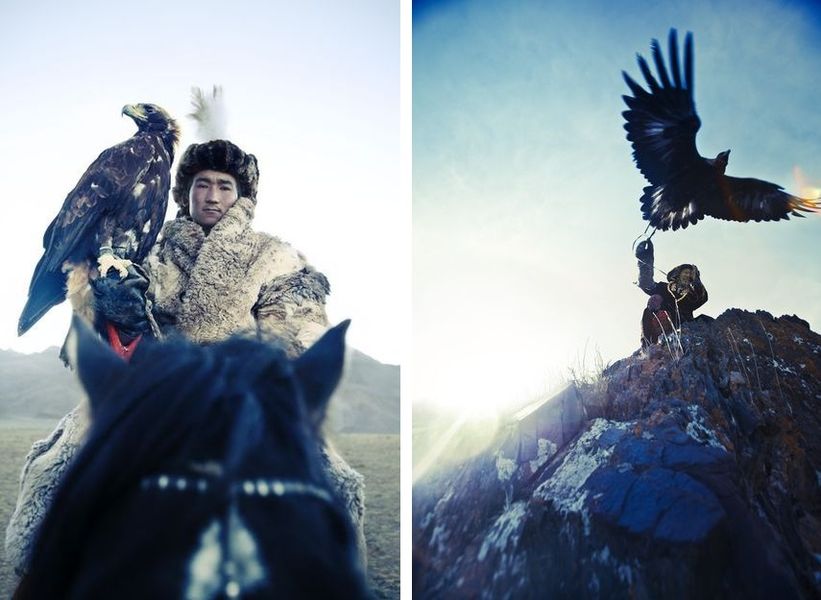 Lyle Owerko Exhibition at Joseph Gross Gallery
Joseph Gross Gallery is dedicated to pioneering genres and mediums, always presenting cutting edge artists and exhibitions that challenge convention and bring new exciting ideas. The exhibition Eagle Hunters will reflect the evolution of Owerko's practice documenting insular cultures, and it will be on show from April 7th till April 30th, 2016. This exhibition will also present a selection from Owerko's Boombox project, exploring the influential role of the boombox in the hip-hop and punk movements in the 1970s and 1980s.
Editors' Tip: Eagle Dreams: Searching for Legends in Wild Mongolia by Stephen Bodio
When Mongolia was under the Soviet rule, it was inaccessible to Western travelers. After 1990, Stephen J. Bodio began planning his trip. Always fascinated with nature, Bodio was inspired by a photo in National Geographic depicting a Kazakh nomad dressed in a long coat and wearing a fur hat, holding an eagle on his fist. As soon as Mongolia became dependant in 1990, he decided to take a trip to Mongolia and fulfill his dream. In Eagle Dreams, take a journey with Bodio through Mongolia, where he has spent months with nomads and their birds. Visiting a birth place of falconry and observing the traditions that have survived intact through the ages, he gets to know the people, landscapes and animals of Mongolia.
Featured image: Lyle Owerko – Eagle Hunters. All images courtesy of Joseph Gross Gallery.