M-City Transforms a Bus in Norway to Raise Awareness on Refugees!
The newest M-City bus, Norway addresses the topic of the refugee crisis and presents a great example of socially engaged street art. Transforming an entire bus into an art piece, Polish street artist M-City shows a manner similar to that of the Chinese conceptual artist and political activist Weiwei, who recently created a work that deals with the same topic. The bus Pontoon entered traffic in the streets of Stavanger this week and will daily undertake some of the 85,000 journeys which operate as a part of the regular bus schedule.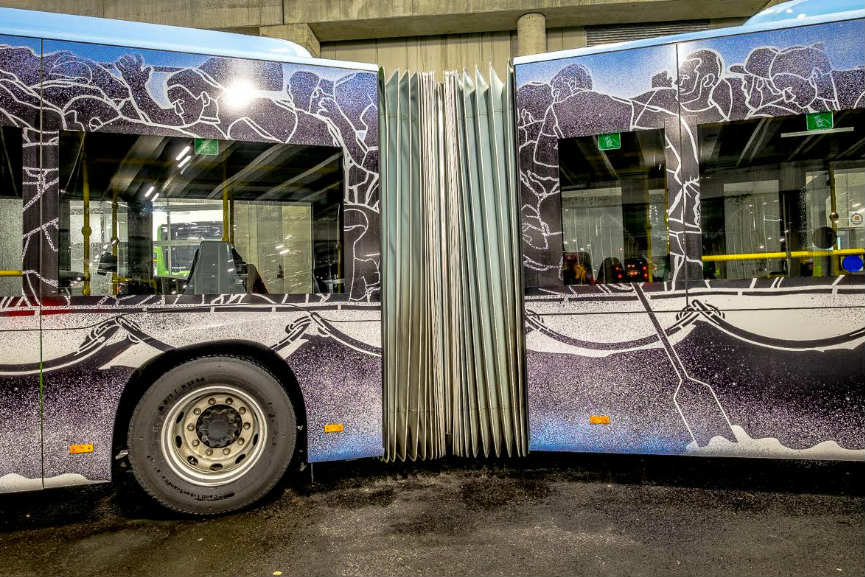 A Bus Turning Streets Into Waterways
Titled Pontoon, the bus design refers to the regular issues that refugees deal with when crossing the oceans in their journey to safety and salvation in Europe. The urban boat concept tries to replicate the feeling of uncertainty, danger, and risk-taking involved in the process of finding safety in a foreign land. M-City states that in the city bus rides we know exactly where we are going while recognizing the familiar buildings and faces as we look outside the window, we trust the bus driver to take us home to our family and friends, safely. But taking a ride in a bus shaped as a refugee boat makes the situation change conceptually – we don't know if we can trust the driver, we don't know will we arrive to our destination safely, our friends and family might be thousands of kilometres away from us and we struggle with the most important topic: saving our own life.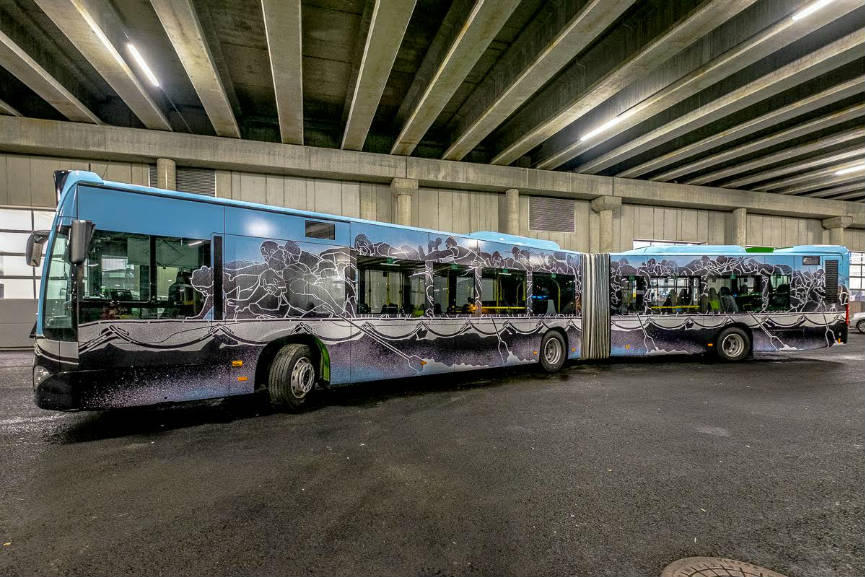 Large-Scale Works by M-City
M-City is an artist and a lecturer at the Academy of Art in Szczecin, Poland. His works cover a wide range of socially engaged topics but are mostly engaged with political and industrial issues, which he presents through his large-scale murals. His technique sometimes involves very precise work, such as cutting thousands of stencils and combining them together to form images. The works of M-City are sometimes even 85 meters long, and some of them are an important part of his ongoing project which brings over 700 pieces together. Some of them are already a part of the streets of Stavanger, Norway, as a part of the Nuart festival.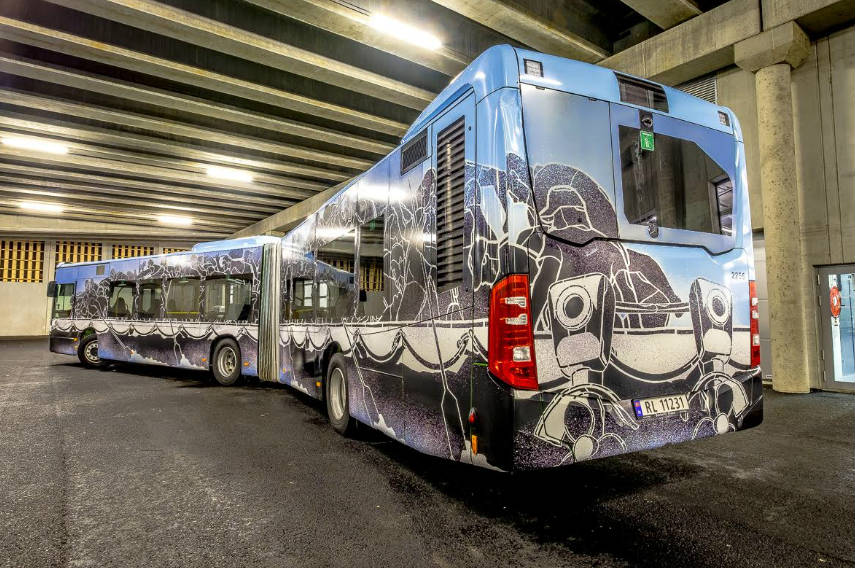 A Rescue Boat – M-City bus, Norway
As a part of the Nuart festival ongoing project of establishing Stavanger as the world's first "Art City", they have produced the first ever series of curated Street Art buses. The buses feature works by internationally renowned street artists such as Add Fuel, Ernest Zacharevic, Martin Whatson and Hama Woods. The latest work in this series is by M-City, who occupies streets with his Pontoon bus art. Each artist within the project has transformed a standard issue bus into three-dimensional, mobile artworks which become a dynamic bus gallery, constantly moving around the city.
Featured images: Brian Tallman – M-City Street Art Bus, Full View, 2017, Brian Tallman – M-City Street Art Bus, Front Detail, 2017. All images courtesy of Nuart festival.