Paul Kremer Curates the "Machine Show" at Library Street Collective
By definition, an art exhibition is supposed to present artworks and this idea has been treated as an axiom for a very long time. However, what if we started thinking outside of the box just a little bit and stopped taking that concept for granted? This is what tingled the imagination of Library Street Collective as its curators decided to put together a show radically different from anything else currently on the international scene. Titled Machine Show, this exhibition will not feature conventional works of art but self-made artistic tools Paul Kremer, Mark Flood, Jason REVOK and MOMO produced in order to make their creative processes go a little bit smoother and more practical.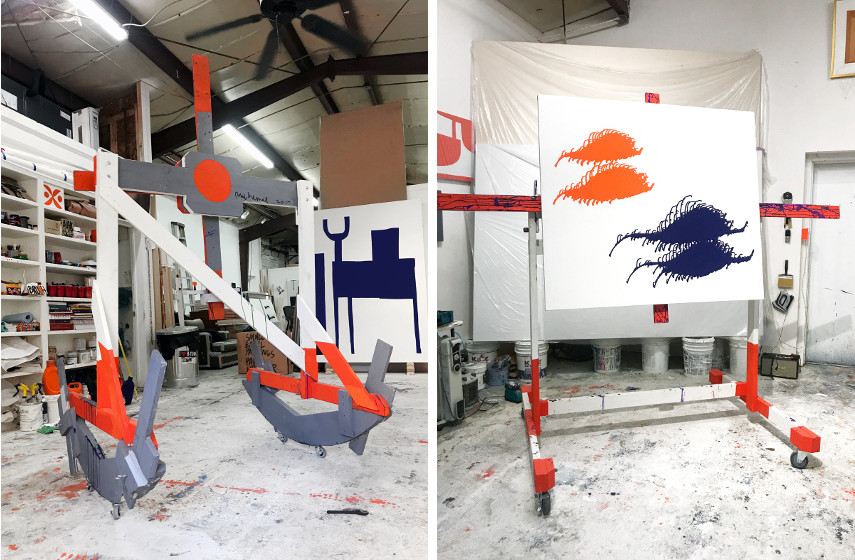 Machine Show
"How many artists have made tools to create artworks? How many have been hidden away to keep their secrets, or trashed after the artist was gone or moved on? This sparked my interest in finding others who have done the same. Art that makes art." This is how Houston-based Paul Kremer, who is both a participant and the curator of this show, sees the conceptual motivation behind the Machine Show. It really is an intriguing concept – artists make tools that aid their work all the time, tools that can offer a lot and, yet, the audience never gets to see these devices and appreciate what they do. The exhibition will hope to remedy that fact right off the bat as the show's opening reception will present Wall-Eater, a tool the artist MOMO uses to tear drawings from behind paper to gradually reveal the final composition.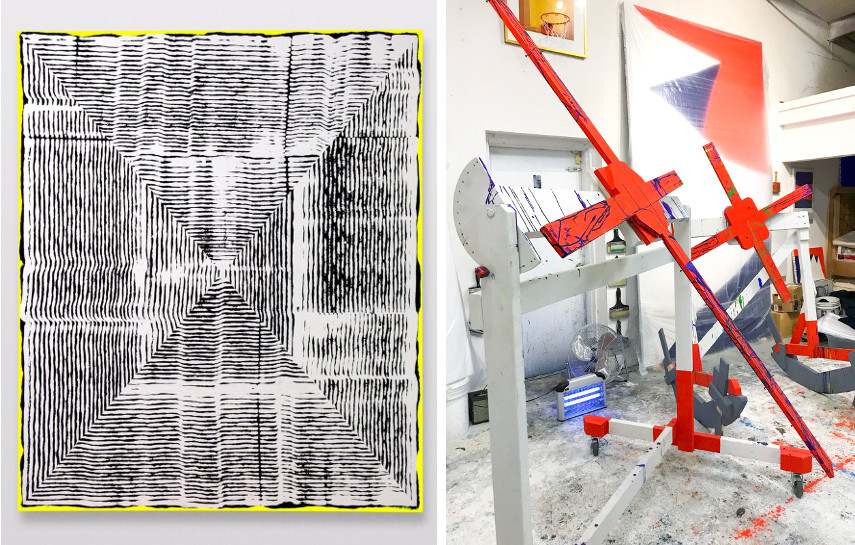 A Diverse Presentation
Machine Show will present the adapted tools of four distinct artists, Paul Kremer, Mark Flood, Jason REVOK and MOMO, all of whom chose special items for the occasion. Jason REVOK prepared a giant plywood Spirograph Template that holds a spray can and marks the spirals of his Spirograph paintings. Mark Flood decided to go with his super-brush that joins dozens of brushes together on a metal armature in order to create fields of color. Curator Paul Kremer will present his two swiveling cross-shaped easels the artist uses to drop and control the flow of paint on large canvases. Finally, MOMO's highlight of the show will definitely be the aforementioned Wall-Eater.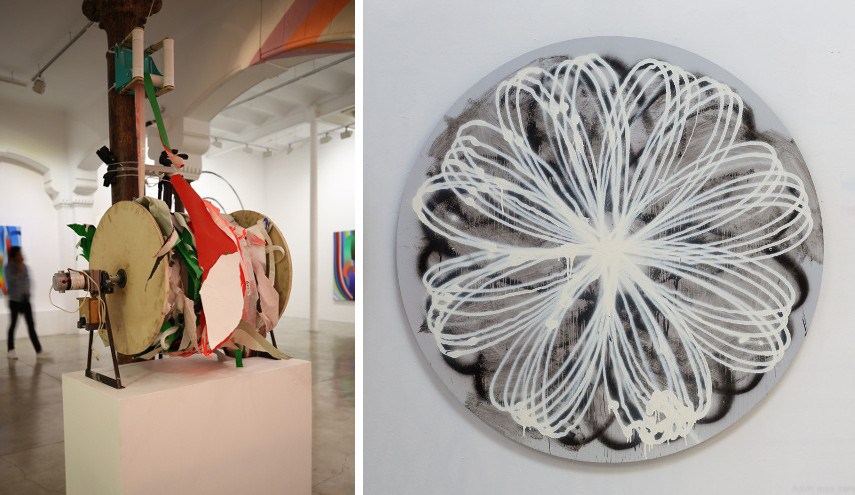 Paul Kremer, Mark Flood, Jason REVOK and MOMO Art Exhibition at Library Street Collective
Taking a closer look at the innovative techniques and practical shortcuts through which artists express themselves instead of just looking at what they ultimately made will certainly be a welcomed breath of fresh air. Machine Show, an exhibition that will focus on the artistic tools of Paul Kremer, Mark Flood, Jason REVOK and MOMO, will be taking place between the 28th of October and 23rd of December, 2017 and it will be held at Library Street Collective in Detroit, USA.
Featured images: Paul Kremer – Easel Studio Views, 2017, Courtesy Library Street Collective; Mark Flood – Paddock, 2015, Acrylic on canvas, 60h x 108 inches; Mark Flood – Sorry Pass, 2017, Acrylic on Canvas, 60h x 108w inches. All images courtesy of Library Street Collective.
Follow These Galleries
Detroit, United States

Berlin, Germany