Creating the Legend of Italian Street Art - A Made514 Interview
For over two decades now, Made514 has been covering the walls with his unique graffiti style: soft shapes, sharp lines, dynamic drippings that follow the instinct, in which the letters and figures are broken down and reassembled in continuous circles. One of the pioneers of the Italian street art movement, this talented artists, whose real name is Alberto Capozzi, deepened his artistic research and expanded it to painting and sculpture, two genres which now carry the quality of his murals and result in tireless research and experimentation with the materials. Indeed, the constant in the work of Made514 is recognizable aesthetics and approach, which successfully transferred to the canvas as well as the three-dimensional space. The exhibition of the artist's latest works in these media is hosted by Bologna's MAGMA Gallery, featuring a sculpture titled Fingers Feeling Memories, the pieces on very particular marble slabs and steel, and a site-specific installation in the main room of the gallery; an artwork which radically declares his artistic origins and, at the same time, highlights his ability to evolve and grow.
We talked to Made514 on his important role in the history of street art in Italy, his recent participation in PAX TIBI urban art festival, for which he created a mesmerizing mural, and the solo exhibition at MAGMA Gallery. Take a read below.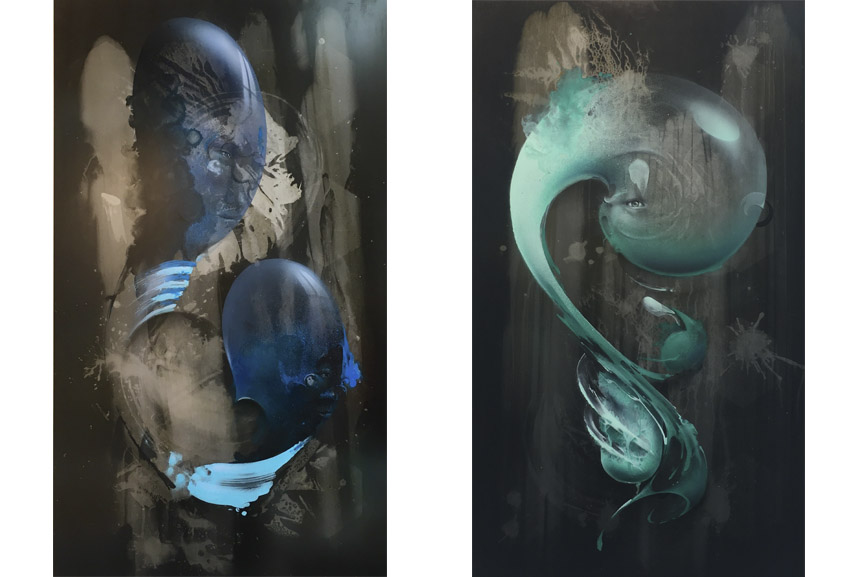 Made514 – The Beginnings
Widewalls: As one of the earliest graffiti artists in Italy, how do you remember the beginnings of the movement in the country? How did it compare to the rest of the world?
Made514: I think that at the beginning we received the fascination of the graffiti wave from the U.S. as all the rest of the world, and we started trying to do something like that, basically because it was cool, then we started to learn more. We didn't have internet and the passage of information was really slow but, in my opinion, more real. Sincerely I think that, because of our culture, in Italy the hip hop culture at that time wasn't understood or appreciated by people who weren't involved in the movement, such as b-boys, writers, mcs and djs, and this conditioned a slow growth of the movement, in a very underground reality… For this reason, I think that we found out more possibilities to customize and translate this experience in our own way.
Widewalls: During this time, what was it that influenced your own writing style? Were there any other artists you looked up to?
Made514: In my experience there was a confluence of inspirations that influenced my growth and research, at the beginning from the people who were around me at that time, like my crew and my friends, then all the old school writers and wild stylers who formed the rules of the movement, then all the 3D pioneers. All these influences met my passion for illustration and art. I used to change and to search a lot of inspirations from many different kind of sources, I always tried to evolve my style not in a straight line but in a 360 degrees development.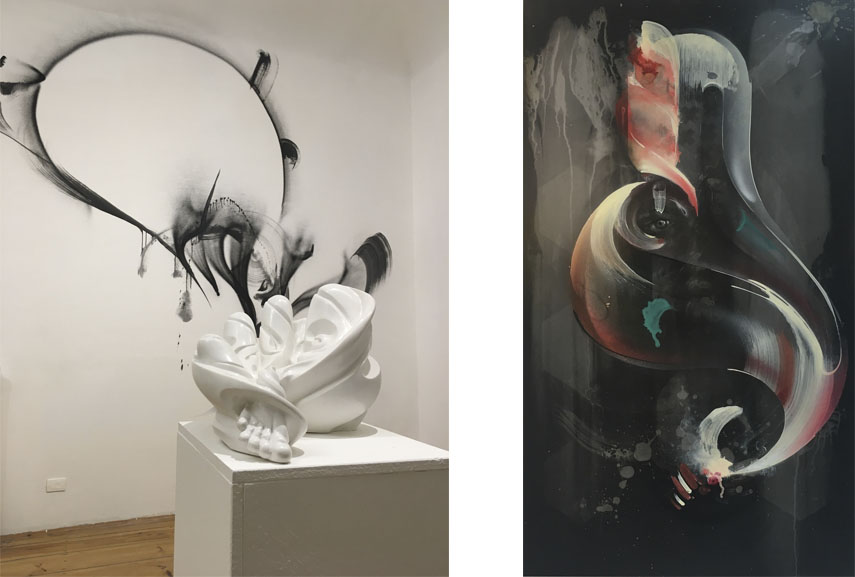 Italian Urban Art Today
Widewalls: How would you describe the Italian urban art scene today?
Made514: There seem to be a lot of initiatives, particularly in the South, that constantly help to promote and nurture the movement. It is interesting how the worldwide trend of urban art caught a little bit the Italian interest, and this can be a very good thing. I'm constantly looking at what will happen next, there is a lot of very interesting tendencies and fusions and.. confusions.
Widewalls: Recently, you participated in the PAX TIBI urban art festival in Veneto, where you painted Bartolomeo Cristofori. Did you choose him as your own subject? What was the process of creation of this stunning mural like?
Made514: Yes, I choose Cristofori from a list of famous men from my country. I've always been fascinated by the piano, and this gave me also a possibility to work in a sort of comfort zone using black and white colors that I love.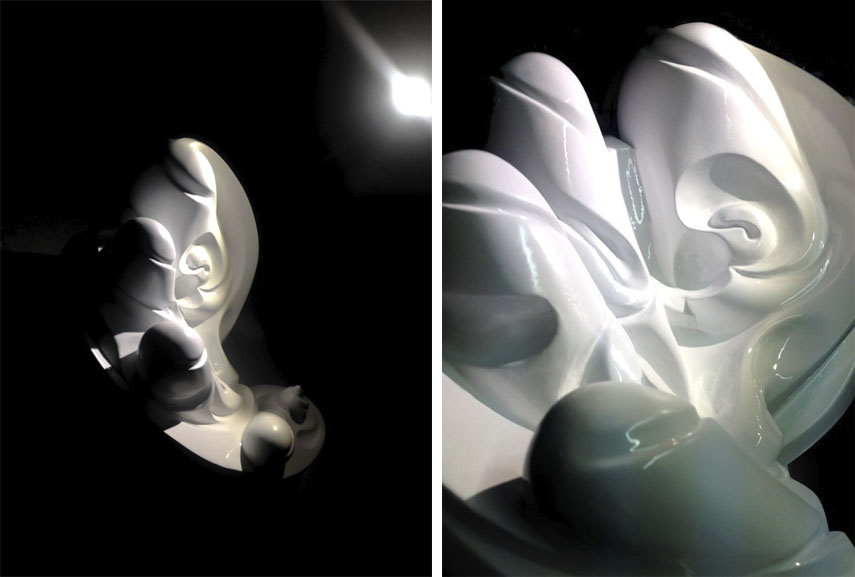 The Solo Exhibition at MAGMA Gallery – A New Direction
Widewalls: Let us talk about your upcoming show at MAGMA Gallery, that will put on display works spanning various media. How does each of them respond to your artistic visions and what do they provide for you? What can you tell us about the work which involves steel and marble? Why did you choose these materials?
Made514: When I paint on the walls, I always take inspiration from the surface where I work. This is the reason why I paint a lot in freestyle. Using different kinds of materials gives me more than a simple canvas, it makes me feel more comfortable and inspired like if I'm painting somewhere outside. Especially on the slate, the natural texture of the rock fits perfectly with what I'm studying now.
Widewalls: You will also present your first sculpture in this show. Can you tell us about the experience of making it? What have you learned?
Made514: I worked with sculpture a really long time ago and I did different kind of experiments, but this is my first complex work, and I really had fun working on a real 3d object that opened a lot of doors to me and gave me a lot new perspectives .
Widewalls: The exhibition has been described as "an important turning point" in your artistic research. What does this description reflect and where does this take you from now on?
Made514: Well, I'm leaving shape for a while, in favor of gesture and the figurative world, this is my actual need to restart my research in different directions, this doesn't mean that I'm done with my past works and the 3d style, I'm just breathing a diverse air to go deeper. As I usually say, I don't go straight, I go in circle or maybe in spiral…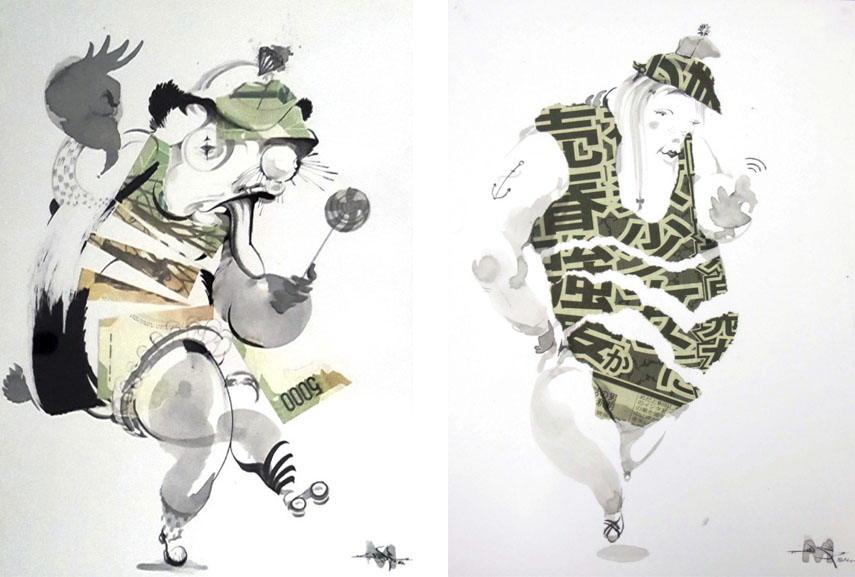 Featured images in slider: Installation views; Made514 – Continuum, 2016. Acrylic on canvas, 101x62cm. All images courtesy MAGMA Gallery.