A leading art fair dedicated to contemporary art from Africa and its diaspora, 1-54 Contemporary African Art Fair has created a sustainable and dynamic platform that is engaged in contemporary dialogue and exchange. Founded by Touria El Glaoui in 2013, the fair now has annual editions in London, New York and Marrakech.
The event now returns to New York between May 4th and 6th, 2018, showcasing contemporary art in a range of mediums from a diverse set of African perspectives. This edition will welcome 21 international exhibitors and the artworks of over 60 artists from Africa and its diaspora.
The exhibition program will be complemented by an extensive experiential program of Special Projects and 1-54 FORUM program of talks curated by Omar Berrada.
To find out more about it all, we had a chat with the fair's founder and director, Touria El Glaoui. In an exclusive Widewalls interview, she talks about the inception of the fair, what's in store in 2018, the diversity of African art, the evolution of contemporary art market on the continent, and much more.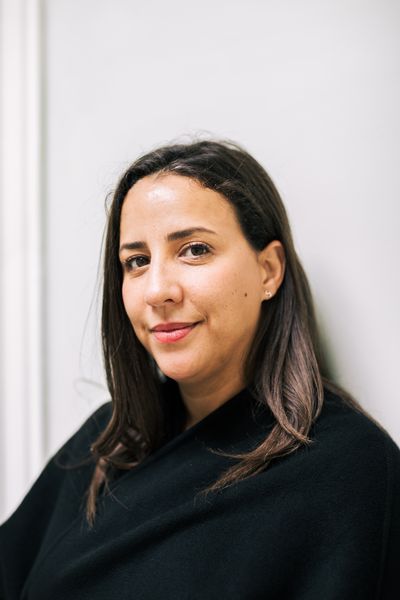 1-54 Contemporary African Art Fair New York 2018
Widewalls: 1-54 Contemporary African Art Fair takes its name from the 54 independent countries in Africa. How did you conceive the idea for a fair that represents art from across such a vast and diverse continent?
Touria el Glaoui: Before 1-54 came about, I traveled around parts of Africa and the Middle East for work. At the same time, I began to explore the local art scenes in the various countries. 1-54 came about because it was clear that there were limited platforms in European and US art markets that were supporting contemporary artists of Africa and its diaspora.
Thinking about the magnitude of the continent and the connections that go further, we had to initiative a platform that would be perennial and sustainable. We wanted to create a platform that could address the disparities in centered art markets, form a network of practitioners and build audiences committed to developing this sector globally.
By 2011 there was a growing interest in contemporary art practices of Africa and its diaspora - for example, the Tate launching its two-year African art program amongst others. The inaugural edition in London 2013 was the result of consistent development and we are always looking at new areas to reconfigure and reimagine.
Widewalls: The fourth edition of the fair will bring together 21 exhibitors and over 45 artists. Are there some highlights you would like to mention?
TEG: The highlights are all our exhibitors, from the galleries to the Special Projects, FORUM and the extended on and off-site public program. We are honored to once again be partnering with a visionary space such as Pioneer Works and Redhook Labs.
Every edition brings something new to the table and with that an opportunity to drive 1-54 further.
Widewalls: In addition to an extensive exhibition program, the fair has prepared an exciting line-up of Special Projects. What can we expect from this section of the fair?
TEG: This year, we hope to bring faceted and fresh perspectives on art and culture through our Special Projects program. There are 7 projects that encompass a wide variety of media and touch upon extremely timely ideas, social concerns and contemporary discourses.
The program will feature ambitious interventions, interactive installations, performance and new artistic exchanges. This includes a virtual reality project presented by Retro Africa, artist Ralph Ziman will be presenting his elaborate Spoek 1 project in the garden and Azikiwe Mohammed will be transforming the lounge into an imaginary town and 'safe space'.
Other artists and creative platforms we are collaborating with include Nate Lewis, Phoebe Boswell, Red Hooks Labs and Nataal, and The Space.
Widewalls: The fair's talks and events program, the FORUM, will once again bring together international curators, artists and art professionals. Could you tell us more about the concept of this year's program?
TEG: This year, FORUM will convene under the poetic title, Living Room. Omar Berrada, who also curated the FORUM program in Marrakech, has put together a radical yet gentle program of talks, performances, and encounters that will strive to explore the political potential of intimacy.
The program will look towards black feminist traditions and explore the politics of African and diasporic bodies as expressed through practices of language, ritual, protest, craft, and care.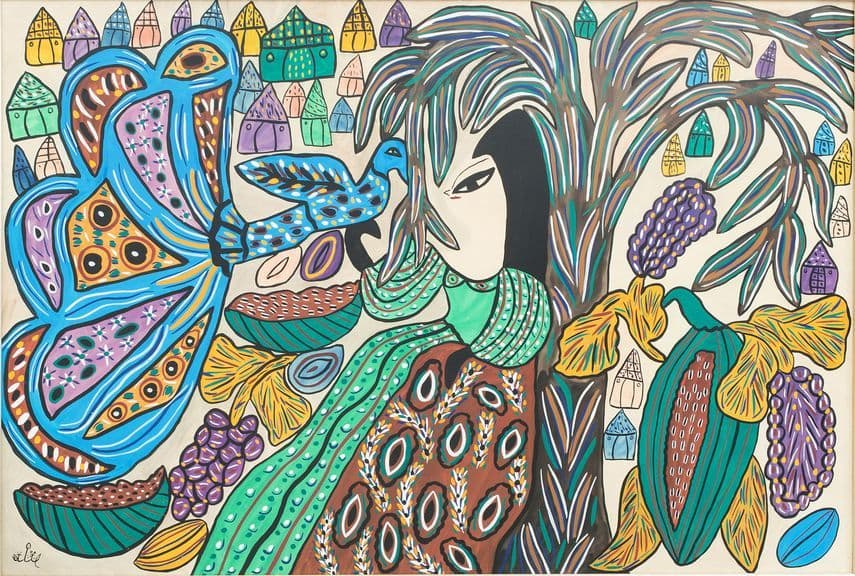 The Diversity of African Art
Widewalls: While the majority of people perceive Africa as one big country, 1-54 aims to highlight the diversity and multiplicity of the continent. Is there such a thing as African art as a cohesive category, and if so, how would you define it?
TEG: The categorization is something that we use to give form to perspectives and situate meaning; however, these categories are always in flux. We can allow these umbrella terms to limit us or we can be moved to explore further.
1-54 invites multifarious readings of notions of 'Africa' by working with autonomous, self-defining practitioners who have chosen to unite under words such as 'contemporary', 'Africa', 'diaspora', 'artist' and so on.
Widewalls: Art from Africa has long been ignored by the mainstream Western world. How do you think the fair contributed to the shifts in the global reception of African art?
TEG: We can never take all the credit for transformations that were long underway before the fair even existed. However, we are aware that our presence, like that of many other initiators has only strengthened the movement towards transformative actions that are shifting the art world in varying degrees.
Widewalls: By bringing visibility to previously underrepresented artistic positions, the fair inaugurated a badly needed cultural conversation. Do you think the fair can contribute to creating a different image of the African continent as opposed to the one present in the mainstream media?
TEG: I wouldn't say that we are so much creating different images of Africa because they have always been present, we are merely prioritizing and highlighting them. I would hope that we are building towards an art market that recognizes its inherent multiplicity and complexity.
In that way, I believe we will also recognize that we need to look beyond mainstream media to gain a deeper understanding of the illimitable contributors who create these ever-changing narratives.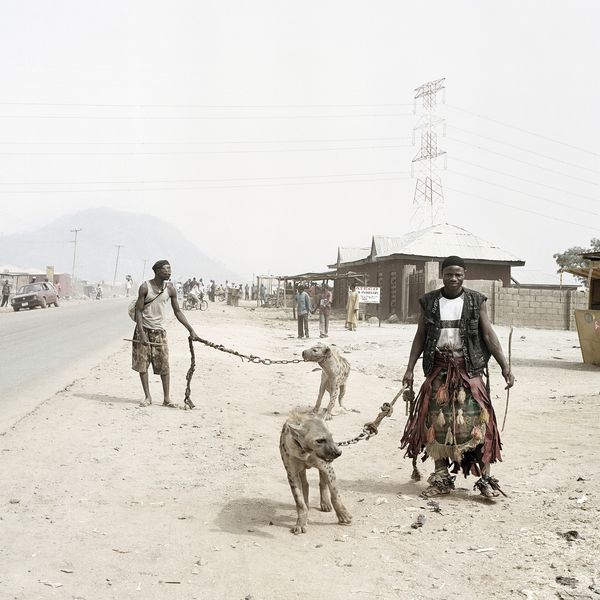 The Future of the Fair
Widewalls: How would you describe the contemporary art market in Africa?
TEG: It is layered and we have only scratched the surface. What we are seeing now is the prioritizing of structural development that will more effectively support contemporary art and practitioners. This is happening both on the African continent and internationally, it is a very important time.
Widewalls: How do you see the concept of the fair evolve in the future?
TEG: We are slowly constructing that future. The launch of 1-54 Marrakech earlier this year is one of the ways in which we are evolving. We are focused on supporting the growth of the three fair iterations, find new ways to nurture our collaborations and create more dialogue between the three sites (London, New York and Marrakech).
Featured images: Rachel Monosov and Admire Kamudzengerere - A. with his first son on Friday afternoon, Aug 31, 1972; Uthman Wahaab - Languishing. Courtesy of Sapar Contemporary; Pieter Hugo - Mallam Galadima Ahmadu with Jamis and Mallam Mantari Lamal with Mainasara, Nigeria, 2005. Courtesy Yossi Milo Gallery. All images courtesy of 1-54 African Art Fair.