Taking place in London, New York and Marrakech, 1-54 is the leading international art fair dedicated to contemporary art from Africa and its diaspora. Drawing reference to the fifty-four countries that constitute the African continent, it aims to initiate contemporary dialogue and exchange.
Coming back for its second edition this February, the Marrakech edition welcomed 18 international galleries from Côte d'Ivoire, Denmark, France, Germany, Italy, Morocco, Nigeria, Senegal, South Africa, the United Kingdom, and the United States, presenting 65 artists.
In addition to the rich gallery program, the fair presented its extensive 1-54 FORUM talks program. Titled Let's Play Something Let's Play Anything Let's Play, the Forum presented artist talks and panel discussions with international curators, artists and cultural producers. Curated by art historian and curator Karima Boudou, this edition took the life and work of African American Surrealist, painter, jazz musician and poet Ted Joans as its point of departure.
We had a chat with Karima Boudou to find out more about this year's edition of 1-54 FORUM. In an exclusive Widewalls interview, Karima talks about her connections to Morocco, Surrealism in Africa and its diaspora, the work of Ted Joans, program highlights and much more.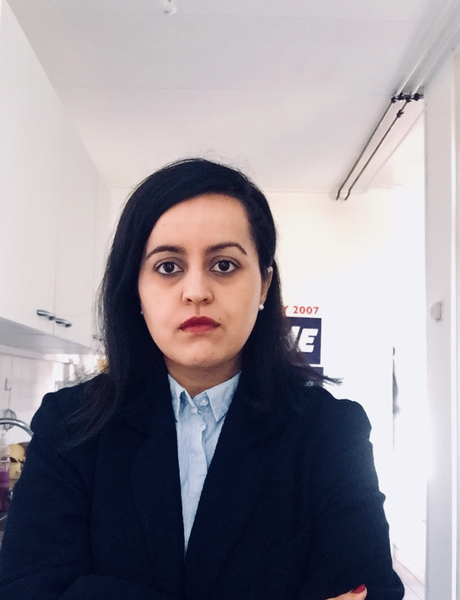 The Second 1-54 FORUM in Marrakech
Widewalls: You have extensive curatorial experience in both Europe and Morocco. Could you tell us something about your interests in and connections to Morocco?
Karima Boudou: I have strong connections to Morocco and started working in the country in 2011, as an assistant curator at L'appartement 22, a contemporary art space in Rabat. Before that, I was trained in art history and philosophy in France. Whilst studying I began specializing in American art from the 1960s to the present time, with a particular focus on African-American artists. These research lines have evolved and taken new forms with every curatorial project I work on.
When I started to work in Morocco in 2011 there was a specific political and social climate was at stake in Morocco and in the region. This climate influenced many levels the civil society including artists, thinkers and us curators. This pushed some of us to re-assess and think about our role and responsibility in reflecting upon the historical and contemporary conditions of society; so this context influenced much of what I have been doing in Morocco ever since. In Morocco I have been involved in a variety of capacities with several other institutions in the country as a freelancer, with artists from my own generation, to dig into questions related to historiography, post-colonial debates, literature and the possible dialogue and threads we can open up between those fields and the visual arts.
As I am living in the Netherlands, but often going back and forth between Morocco and Holland, I have also been actively working with Moroccan artists outside of Morocco. I am interested in sustaining a certain density in the curatorial process and playing with different formats to do so: exhibition making, publishing interviews, writing essays, organizing and giving conferences. I have also used this approach in the process of shaping the programme of 1-54 FORUM Marrakech.
Widewalls: For the first time, you curated 1-54 FORUM at the second edition of the fair in Marrakech. What does this opportunity mean to you?
KB: From the start, I wanted to prepare and conceive the programme of 1-54 FORUM by literally digging into research material as well as histories, and then placing and contextualizing those lines of research in broader constellations of ideas within 1-54 FORUM. Curating this year's 1-54 FORUM in Marrakech has been a dense and exciting journey. It is a unique opportunity to anchor and open up reflections about the historical and contemporary tendencies and manifestations of Surrealism in Africa and its diasporas.
The starting point of 1-54 FORUM was Ted Joans (1928 – 2003), and part of our programme reflected how his trajectory and oeuvre are strongly related to the context of Morocco. 1-54 FORUM highlighted this connection, which is almost unknown in the Moroccan context, hence the need to highlight some of these aspects here and now in Marrakech. This point of departure was related to how he lived in the country from the 1960s, during important moments of his life. He loved, created, dreamed, militated and shared his art here in Morocco, travelling the roads of the country from Tiznit to Marrakech, to Tangier, where he had a house.
One of the other starting points of 1-54 FORUM was related to the involvement of the Parisian Surrealist group with the Rifians, I am referring to the Rif war in the mid-1920s and the struggle against the French and Spanish colonial powers.
I envisioned 1-54 FORUM as an important moment which constitutes a stronghold for debate in Marrakech in the context of 1-54 Contemporary African Art Fair, and more broadly Morocco. The context of the art fair is exciting and stimulating as we inject and reintroduce these ideas in this context, by understanding and opening the artistic and political potential of this material in Morocco today. I am saying this in relation to artists and thinkers who participate in 1-54 FORUM, as great allies allowing us to collectively reflect upon our immediate surroundings and the world around us in a plurality of ways.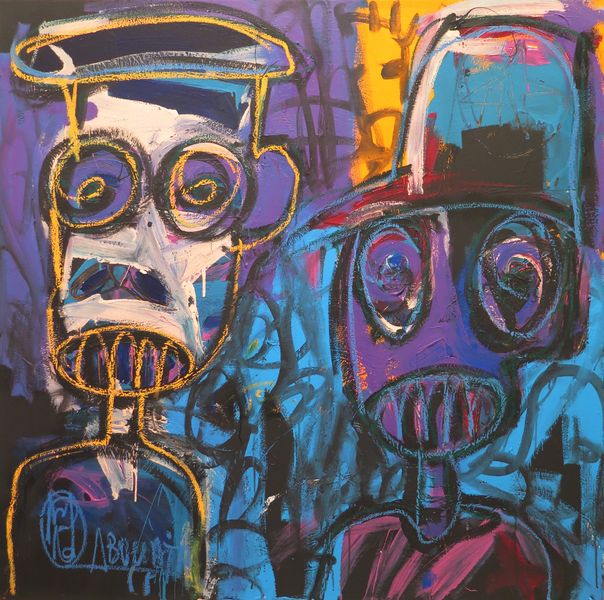 Considering Surrealism in Africa and Its Diaspora
Widewalls: This year's program was entitled "Let's Play Something Let's Play Anything Let's Play". What was the background of this title?
KB: The title of this year's 1-54 FORUM is the title of a poem written in 1964 by Ted Joans. The title of Joans' poem became the title of 1-54 FORUM as a sort of "objet trouvé".
One of the other reasons being that this title implies a certain musicality, playfulness. It also encapsulates a reference to jazz, music and Surrealism which I found relevant to highlight. One trace of this poem can be found in boxes in the Ted Joans papers at The Bancroft Library, University of California, Berkeley.
Widewalls: This year's edition of the FORUM focused on narratives of surrealism in Africa and its diaspora. Could you tell us more about this curatorial choice?
KB: Bringing Ted Joans, an African-American Surrealist painter, jazz musician and poet who lived in Morocco, and later Mali, from the 1960s back into the context of Morocco provides a rich ground to discuss the intertwined narratives of Surrealism in Africa and its diaspora. He was an African-American Surrealist, whose practice was multi-dimensional.
The best description of Ted Joans that I have read comes from Miguel Perez Corrales who wrote an impressive biography on him. Born in Cairo, Illinois, Corrales describes Joans as a major figure in the Surrealist movement in recent decades. Surrealism and jazz were Joans' lifestyles, he made his 'official' entry into the movement in 1963 by producing the cover of La Brèche (No.5), a Surrealist magazine founded in 1961. For this particular edition of La Brèche (No.5), French-Moroccan filmmaker Robert Benayoun wrote the introduction.
Joans was at the intersection of several avant-garde trends, some think that he is one of the precursors of the orality and spoken word movement and he is described as one of the few African-Americans who took part in the Beat Generation movement. He envisioned Surrealism as a lifestyle mingled with jazz and everyday life, a legitimate tool to fight against racism and colonialism.
Widewalls: Why do you think it is important to reconsider the work of this multifaceted artist?
KB: With 1-54 FORUM we want to reconsider and delve into the extensive participation of artists, poets, musicians and filmmakers of African descent in the international surrealist movement. 1-54 FORUM is built and conceived with this drive to reassess the artistic and political potential of this material in the contemporary context, by drawing historical and contemporary lines between Marrakech, Timbuktu, Congo, Algeria, Egypt, The United States, Amsterdam, Montréal, Dakar…
Ted Joans is thus a constellation and guide to navigating in this set of questions. The approach we have taken in shaping the programme and also on how the talks and events will occur relies on the wish to reassess this dense material rather than arranging the material in support of a theory. Furthermore, his trajectory and oeuvre exceed chronologies and frame in relation to the study and analysis of the history of Surrealism in an African and African-American perspective.
Because of the transatlantic dimension of Morocco we have inherited, Ted Joans seemed as a central figure and cursor to open up dialogues around Surrealism from the perspective of the global south. Morocco provides a unique context and rich ground to look back at the history of Surrealism from a variety of angles.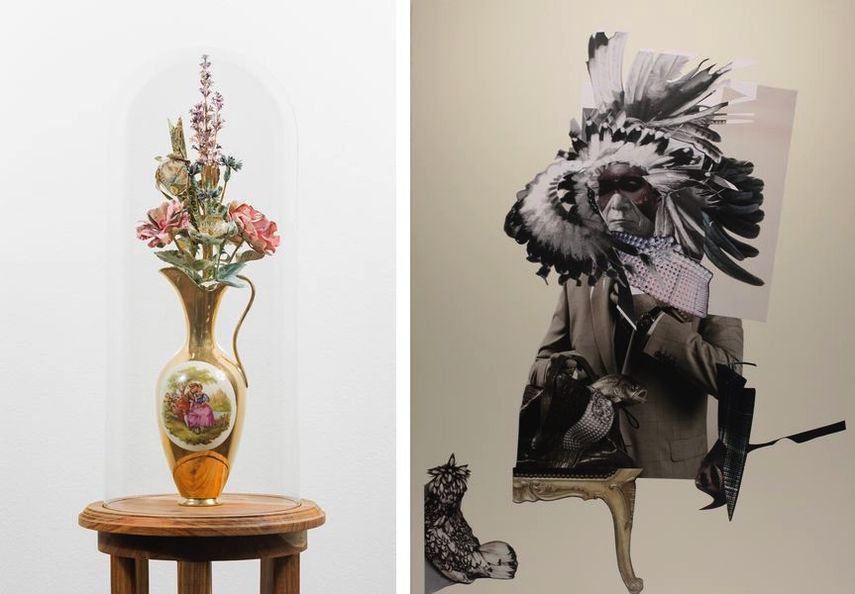 The Program Highlights
Widewalls: The program presented a series of panels, artist talks and screenings. Are there some highlights you would like to mention?
Some of the highlights of this year's 1-54 FORUM included a conference by artist and researcher Alaa Abdelhamid who comes from Cairo. He introduced his research in which he delves into the history of the surrealist movement in the 1930s and 1940s Egypt. For several years he has been conducting independent and grassroots research around Surrealist artists and cinema, digging in markets, personal archives, press articles, publications he has collected and analyzed over time.
In that perspective, 1-54 is a tool for presenting new research lines, new narratives which are not specifically in official platforms of dissemination of information.
The speakers have this chance to introduce and present here in Morocco the latest developments of their own research, and the audience of 1-54 FORUM is keen on learning about these new aspects.
One of the other highlights of this year's programme was a conference by art historian Vanina Géré about Afro-surrealism in the work of Kara Walker (b.1969), one of the most internationally recognized African-American artist who confronts in her work the notions of race, gender and violence from an Afro-feminist perspective. She is preparing the book Les mauvais sentiments - L'Art de Kara Walker which will be released soon by Les presses du réel, in her own words addressing "the history of the reception of a work that faces the limits of representation, challenging the question of the figuration of the black body."
Widewalls: What are some of the main concerns that the program addressed?
KB: 1-54 FORUM addressed these key questions, how is historical material being articulated? Who are the narrators and the protagonists of art history and history at large? Which stories are 'overflowing' and cannot be contained in the context of a museum? Was and can Surrealist thought and processes be used to eradicate imperialist systems?
What interested me from the beginning were the aspects of play, automatism, dreams, unconsciousness and the freedom within Joans' work and surrealism and how these can be channeled in the context of 1-54 FORUM. The political claims throughout his work are also an integral part of his life and have become an aspect for 1-54 FO-RUM to address as well. His trajectory followed an international course but was grounded by an African-American perspective.
In Ted Joans' manifesto, Black Flower (1968), he speaks of 'black flowers' in reference to activists who are ready to fight for the eradication of the imperialist American system. The manifesto is rooted in the social, political and artistic history of the United States. Joans connects the Black Power movement to the Surreal revolt and proclaims, "I use my senses, exerted by Surrealism. I am Maldoror, Malcolm X, the Marquis de Sade, Breton, Lumumba and many others." Joans' words circulated and resonated on an international level, particularly on the African continent. In 1969, during the same speech at the Pan-African Festival of Algiers, Joans recited, in English, his poem We have Come Back as a collective improvisation alongside saxophonist Archie Shepp. The 'black flowers' imagined by Joans bore within them an African movement capable of undermining imperialism from within through poetic imagery.
Widewalls: Art from Africa has long been ignored by the mainstream Western world. How do you think the fair contributes to the shifts in the global reception of African art?
KB: I think that the fair plays a key role in shaping different discourses and modes of representation of African art in the continent but also in its diasporas. The three iterations of the fair in Marrakech, New-York and London allow for this plurality, for specificities to emerge based on local realities and needs of a local art scene, of a city, of a country, while being a space of international exchange.
With this edition of 1-54 FORUM Marrakech, I bring my background as an art historian to build a programme which touches upon the need to de-center our readings and understandings of art history and history at large. Joans' writings and engagements remain of incredible relevance and liveliness. In the process of realizing the programme, we have initiated threads of discussion from all over the world. For example, Ted Joans gave a fervent speech filmed in the uncut version of William Klein's film Festival Panafricain d'Alger (1969). The 35mm copy of the film contains this speech I am referring to, in which Joans urgently vocalizes the necessity and urgency of European countries and their museums to recognize the responsibility they have in returning objects and art from Africa to their communities and peoples across the continent.
Beyond Joans, there are many urgent debates in relation to the inscription of women in the history of Surrealism. It is not only a question of visibility but also a structural one as some institutions want to reflect those changes in their own acquisition policy, exhibition programmes and publication policies. A lot needs to be done in relation to these topics, we also need to de-center those narratives beyond the Euro-American contexts.
I am convinced that 1-54 FORUM Marrakech will continue establishing itself as a platform anchored in the city and connected to broader contexts in Africa and its diasporas. It acknowledges local specificities and histories and establishes a safe space for unsafe ideas. The experimental approach puts ideas at the core while sustaining a space for expressing a plurality of voices and experiences, and gaining a mutual understanding of who we are in the time and society we live in. It makes me think of a photocopy of the cover of the first issue of Tribes Magazine, published in the Fall of 1991, which is on my office wall. The magazine, founded by Steve Cannon, operated for two decades and also became a gallery, a place where multicultural artists and thinkers of New York's Lower East Side, who got overlooked in favor of dominant narratives, could meet and exchange ideas. The cover of the edition of Tribes Magazine I am talking about is an artwork by David Ham-mons, another declination of his well-known "body prints" in the form of a multitude of hands intertwined and coming together. In the middle of this mix, we also see a face appearing. For me, that is a metaphor of how 1-54 FORUM can manifest and sustain itself as a gathering of Tribes, as one thing and many things at the same time.
Featured image: Amine El Gotaibi © Laila Hida. Images courtesy 1-54 Marrakech.