In September this year, we announced the latest edition by Thames & Hudson entitled "100 Painters of Tomorrow". The project that was founded in January 2013, had the idea to start a quest for the world's best new artists in the field of contemporary art and to present them to the world. Initiated by Kurt Beers, founder of the Beers Contemporary gallery, the plan eventually culminated in a major publication introducing 100 emerging artists from over 37 countries. The criteria for entering the competition implied that any artist who utilises paint as their primary medium can be included. There was no age limit for entry but each of the selected artists must have gained professional recognition in the last five years. The project eventually drew over 4,300 applicants from which a hundred were chosen as the best. Artists (who range in age from 23-64) were selected and chosen by the distinguished international panel consisted of painter Cecily Brown; Director of London's Institute of Contemporary Arts, Gregor Muir; Head of Sharjah Biennale, Yuko Hasegawa, author of PHAIDON's Painting Today, Tony Godfrey; and author of PHAIDON's Vitamin P (Eds. I & II), Barry Schwabsky among others.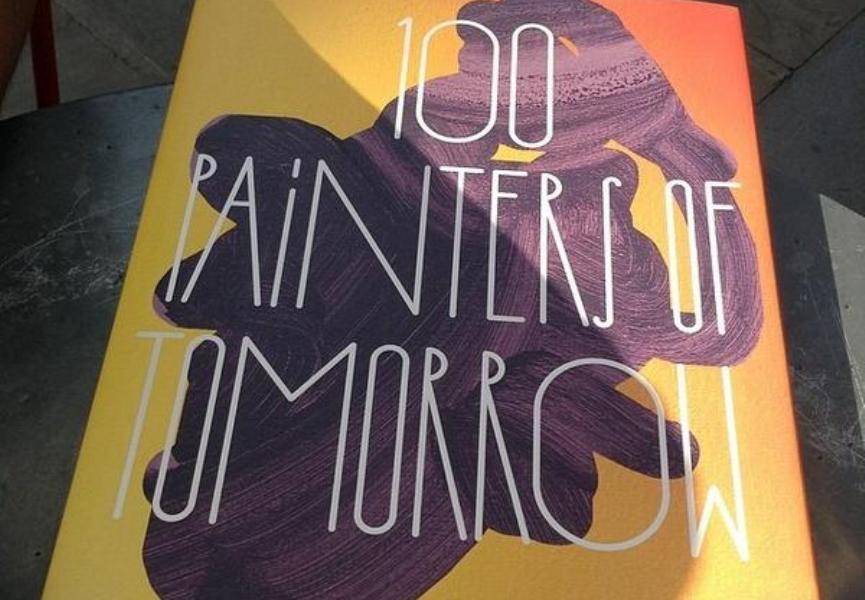 Coinciding Shows in NY and London
To celebrate the release of the project that took two years to make, Beers Contemporary and its associates decided to organize two coinciding exhibitions in London and New York. Named after the edition, 100 Painters of Tomorrow, these two exhibitions will showcase works by the majority of selected artists from the publication. Their work spans an extraordinary range of styles and techniques, from abstraction to figuration, minimalism to magical realism, traditional oil-on-canvas and mixed media, to performance and installation-based painting. The goal of the exhibition, and publication as well, is to show the state of art today, to try to notice the ongoing trends in art and as a historical document that will serve to next generations.
The New York exhibition opened November 7th at 23 Warren Street, and will be on view until December 6th, while the London show is yet to be opened. The opening is scheduled for November 28, but will be running through January 17, 2015 at 1 Baldwin Street, London.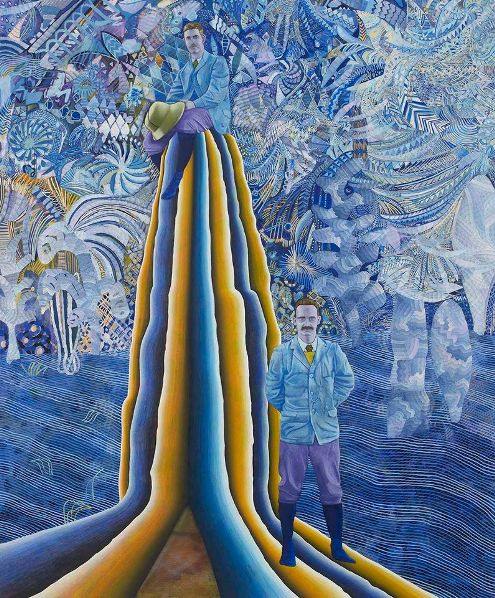 List of Exhibiting Artists
New York audience will get the chance to know the works by Henrietta Acloque, Leslie Baum, Nina Bovasso, Dan Brault, Benjamin Brett, Andrew Brischler, Jorge Castellanos, CHOKRA, Tomory Dodge, Freya Douglas-Morris, Tim Ellis, Matilda Enegren, Michael Fanta, Robert Fry, Kate Gottgens, Shahryar Hatami, Hannah Hewetson, Alon Kedem, Jenny Kemp, Tamara K.E, Frank Maier, Tonje Moe, Gorka Mohamed, Caroline Mousseau, Mark Nader, Kaido Ole, Selma Parlour, Yelena Popova, Heriberto Quesnel, Omar Rodriguez-Gaham, Andrew Salgado, Andrew Sendor, Nicola Staeglich, Shaan Syed, Jirapat Tatsanasomboon and Leila Tschopp.
The list of exhibiting artists in London includes: Dale Adcock, Julieta Aguinaco, Chechu Alava, Kristina Alisauskaite, Michael Armitage, Cornelia Baltes, Aglae Bassens, Emma Bennett, GL Brierley, Sze Yang Boo, Jane Bustin, Carla Busuttil, Blake Daniels, Adam Dix, Dejan Dukic, Zhang Fan, Marc Freeman, Nuno Gil, Pablo Griss, Kate Groobey, Andre Hemer, Akira Ikezoe, Ewa Juszkiewicz, Lael Marshall, James Kudo, Guillermo Mora, Ryan Mosley, Kinga Nowak, Sikelela Owens, Emily Platzer, Henrijs Preiss, Anna Ring, Richard Roth, Javanta Roy, James Ryan, Pawel Sliwinski, Lukasz Stoklosa, Evren Sungur, Emma Talbot, Jirapat Tatsanasomboon, Aleksandar Todorovic, Ivana De Vivanco and Mathew Weir.
If you'd like to know more about the emerging artists sign up for My Widewalls today!