What is the best way to describe 1010 art? This Hamburg-based artist is internationally recognized for his sprawling freehand murals and for the occasion of his returning exhibition Eversion at Hashimoto Contemporary his interest in color theory and perspective is literally given a new dimension. Naming his work as holes, abysses, passages, or portals, the viewer is offered enough space for interpretation and projection. His new paintings created on acrylic glass and aluminum dibond, explore the artist's interest in new materials and the notion of other-worldly gateways that seemingly fade into the unknown.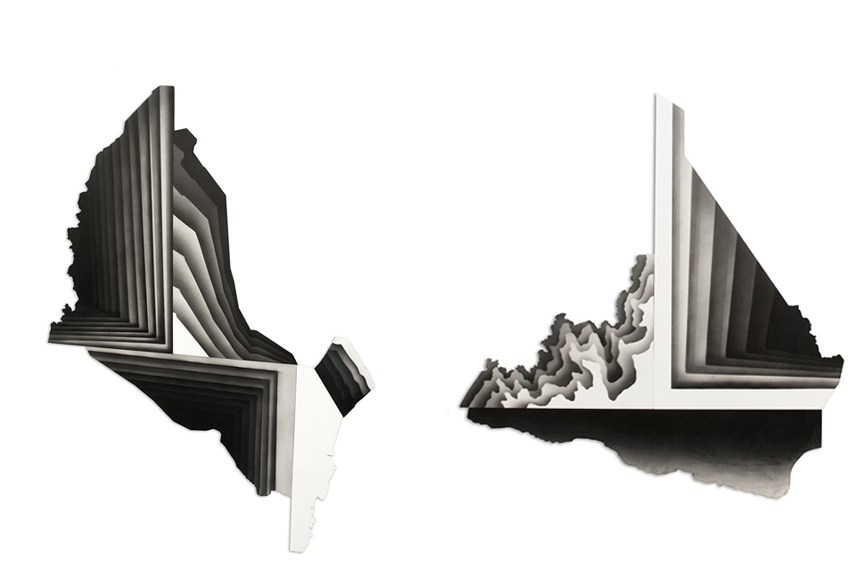 1010 Art
1010, pronounced ten-ten lives and works in Hamburg, Germany. His beginnings are linked to the strong tradition of street and graffiti work. Yet, the recent international recognition was received due to his series of op-art murals, defined to represent illusionary works suggesting colorful portals. These the artist started spray painting in 2009 and soon they spread from Germany to other cities of the world. From Paris to Liberia, his sprawling murals often disrupt the sides of multi-story buildings, while on other occasions expand across the paved road, or transform the façade into an abyss one could seemingly fall into. These represent some of the best examples of today's illusion art.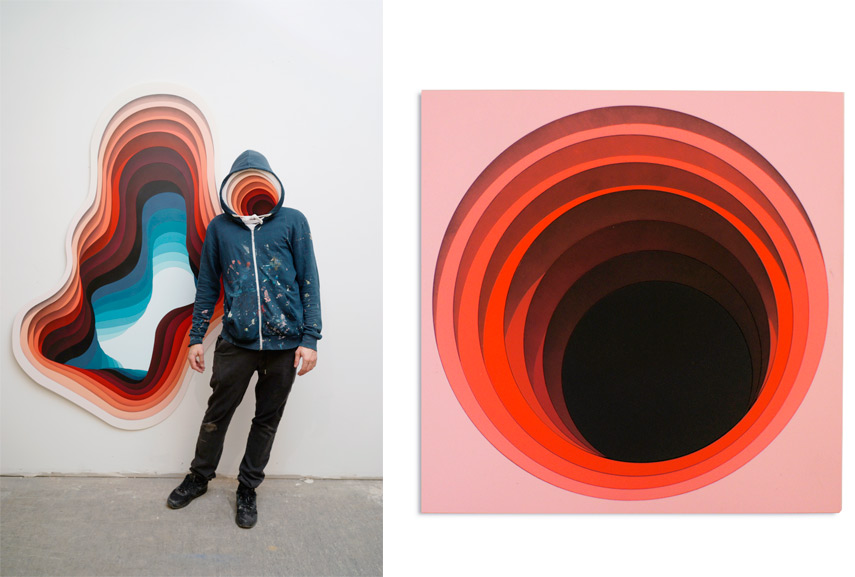 The Amazing Materials and Technique
It is not by accident that the artist named his latest exhibition Eversion. For many, this term best describes 1010's visual language of his latest works. Examining his murals, for his gallery works, the artist extends his use of the airbrush technique and offers a new identity of his street painting as movable components. Instead of applying paint directly to the walls, the artist paints layers of acrylic glass and mounts them to aluminum dibond. With the delicate application of the airbrush, the geometrical shape is further enhanced and with the play of the light and space of the room, each piece has a life of its own. Few of the works are composed within the traditional rectangle frame, while other pieces are formed by multiple parts and span across an entire wall.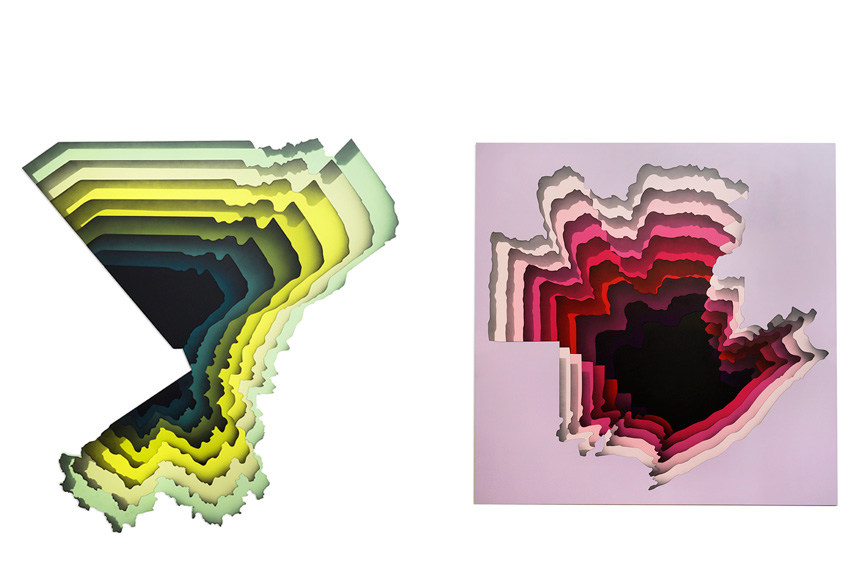 Exhibition Eversion at Hashimoto Contemporary in San Francisco
Influenced by the most inventive achievements in painting, sculpture, and installation art, Hashimoto Contemporary offers monthly rotating exhibitions. The eclectic nature of the featured shows promotes recognized and fresh new names of contemporary production.
For his second solo exhibition Eversion, 1010 has transformed his celebrated op-murals into movable components across the space of the gallery. Starting on November 3rd, 2016 and lasting until November 26th, 2016, the public is offered a truly unique visual experience. Presenting more than a dozen portals, each representing its own tear in time and space, the audience is invited to envision and experience the research to the unknown and the act of turning outward.
All images courtesy of Hashimoto Contemporary. Featured image in slider: 1010 – Portal 8; 1010- Void, detail; 1010 – Artist at work in his studio.