When scientist talk about black holes as entities of our universe which we cannot fully understand, surely, to a certain degree, they are referring to the human incapability to understand the complexities of our reality. For, facing a concept which is determined as nothingness represents a challenge to every rational being. These are the instances when we try to explain and describe that which we can never fully grasp. And, usually, we fail… In the world of art, things are a bit different…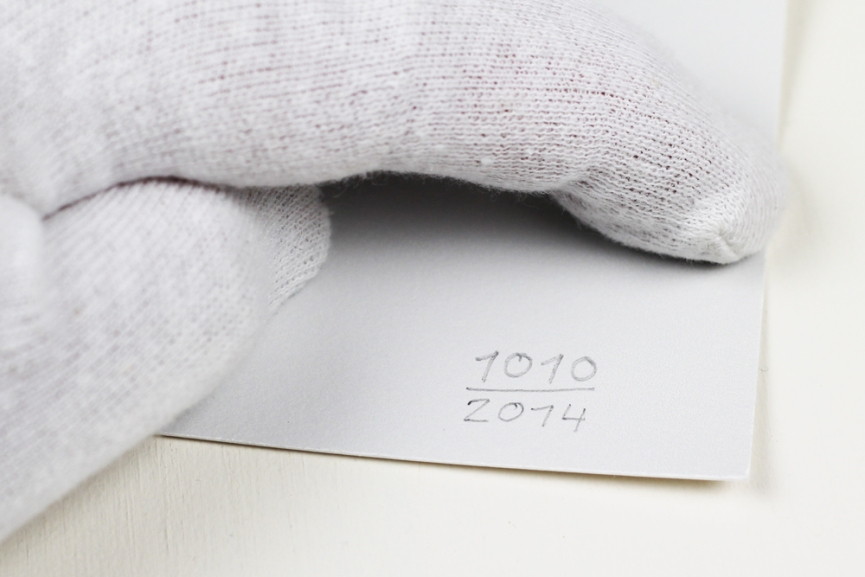 The Urbanshit Gallery
This online gallery focuses its activities at the juncture of Urban and Contemporary art. In particular, the gallery promotes and devotes its work to the excellence in the international scene of graffiti and street art. For more than 7 years now, the Webzine URBANSHIT investigates the vast field of the street art phenomenon and the graffiti subculture. Today, once a minor blog of art enthusiasts, exists as one of the leading German platforms for urban culture (for more info about the gallery experience in Germany, check out 10 Urban Art Galleries in Germany).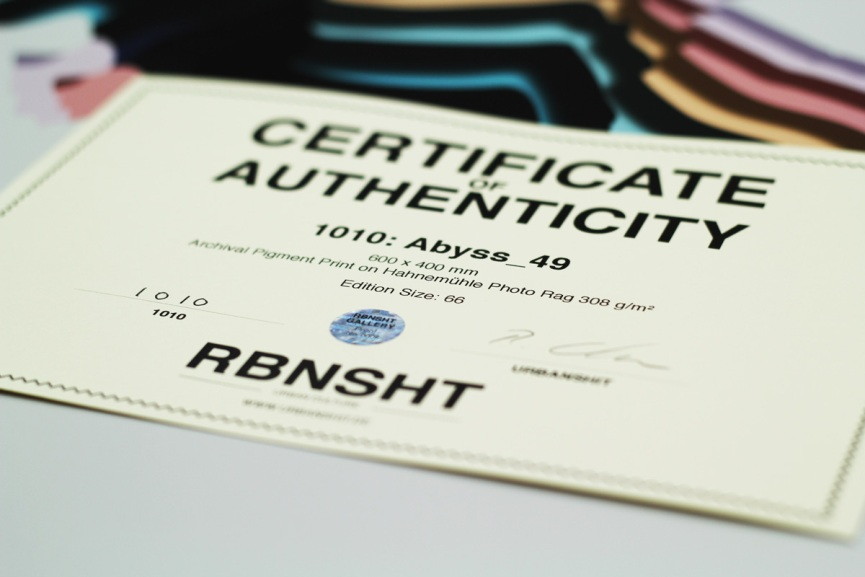 The Art of 1010
1010 is an urban artist from Germany, whose work is result of the mesmerizing play of illusion and color. What separates 1010 from other street artists is reflected in his devotion to the reproduction of 3D technique on flat surfaces. Although they are a part of a concrete wall, the pieces look as though they are real holes and shapes. Thus, with dealing with language, symbols and signs, the artist investigates notions of perceptions and structures of society. Similarly to the work of, say, INSA, 1010 has a distinct style and approach when it comes to the arena of street art. This summer, we had a chance to see him create a mural at Knotenpunkt (read more in Hamburg Urban Art Hub – Knotenpunkt), and appreciate his work as part of Affordable Art Fair Hamburg. Fred Schafer sees him as one the urban artists with great potential.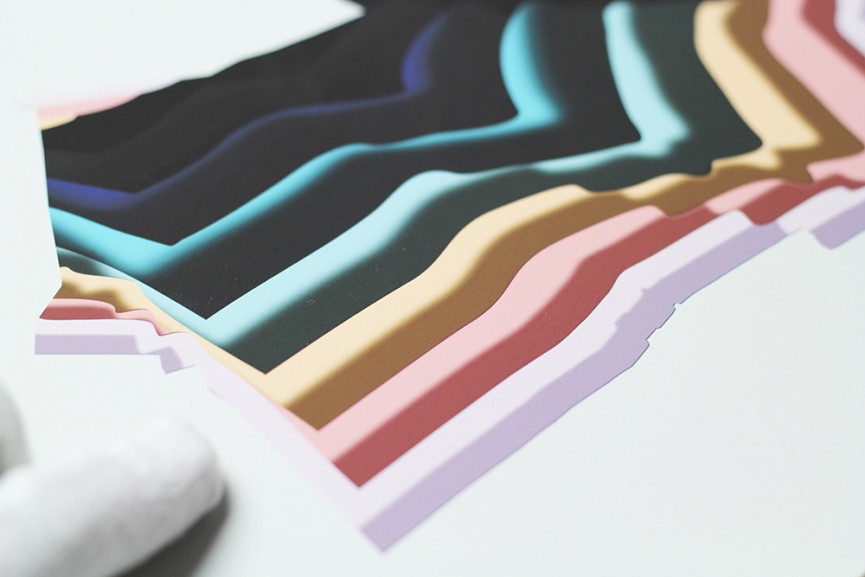 Limited Fine Art Print – Abyss 49
1010's Abyss series is not only an exploration of the horizon of perception, but also the questioning of the nature of infinity in terms of meaning. In this regard 1010's hole is a concept of absence, suggesting the existence of impossible depths. However, in this instance, one must realize that the hole is determined by its shape and, thus, rich in information. The limited Fine Art Print titled Abyss 49 is a 600 x 400 mm archival pigment print on Hahnemühle photo rag 308 g/m2. The edition size is limited to 66 pieces which will be delivered with one pair of protective cotton gloves and a certificate of authenticity signed by both artist and gallery owner. The prints are numbered and signed by the artist. In order to acquire your piece, visit urbanshit-gallery.com. The price is €110,10.
If you need reliable and relevant info before deciding on what art pieces to acquire, you are in the right place! Make a My Widewalls profile and always have access to relevant info! Sign up for FREE today!