In the mid November major exhibition opened in Italy titled Parenthesis open. This huge event was conceptualized as a display venue for a number of known and emerging Italian artists. By hosting five of them, this group show's intention is to present the best of the new works from the Italian urban and underground culture. Milan is selected as a stage for this show, and it is slowly becoming reference point for the knowledge and dissemination of the trends that characterize today's contemporary art. Studio behind the Parentheses open is Studio D'Ars Milan.  You may have heard of this studio as we   wrote about some exciting exhibitions that this studio hosted. Main protagonist of these five solo shows are CT, Aris, Giulio Vesprini, Gio Pistone and last, but not the least, artist called 108. He has the lead role in this post and his five minutes under the spotlight will come on 13th of December as he tells his story.

Simply 108
Guido Bisagni is born in 1978 and goes by name/number of 108. He is an Italian contemporary street artist from Alessandria. As many of his fellow artists, he began with traditional graffiti but in the meantime moved to painting large and mysterious figures that invade public spaces. One of his genuine trademarks is his name, as he was the first one to use numbers instead of letters as his signature. He started to his story when he was a child on the streets of Alessandria, often changing names. You can see his work if you visits streets of major European cities such as Milan, Paris, London, Berlin, and New York City. Some of his first recognizable pieces are enigmatic blob-like yellow shapes. It is his firm intention to make radical visual chaos. His new works are labyrinths, dead trees, non figurative 3D objects and installations, but especially black and gloomy shapes, becoming one of the biggest and influential artists in graffiti abstraction.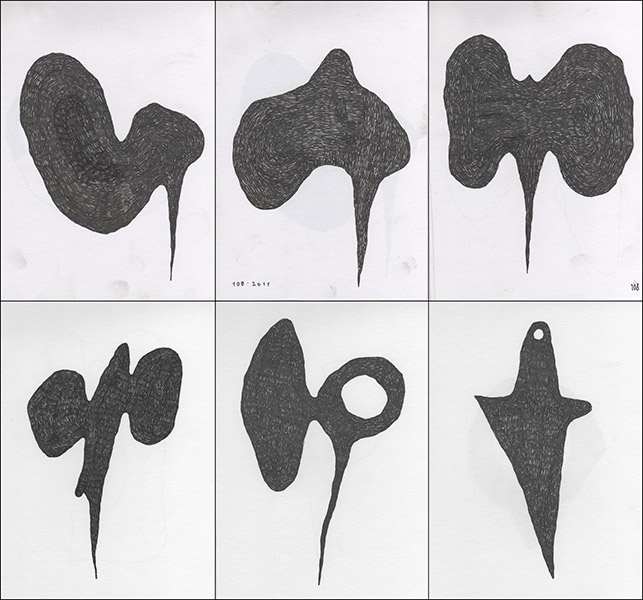 Concrete Steps
Concrete steps (original title Passaggi Concreti) is title of the parable that encompasses the story of connection between the artist and different forms of reality, a creative sphere that inhabits the other side. Corpus of works on paper, canvas, video and installation in which central is the representation of large megaliths, a  monumental pieces that emits signs of an ancient past. They are indeed, as the name states, concrete steps to follow, if we want to reach the unknown of this world. Artist 108 as a form of medium stands in between, listening and giving feedback. It is the second solo show of Parenthesis open (Parentesi Aperte) cycle and it's curated by Alessandra Ioalé. Exhibition will run until January 13th but that's not the end of Parenthesis. After the 108's show, shows that follows are from 20th January to 20th with artist Arist to present. From 3rd to 24th March, Giulio Vesprini next in the pecking order and the last one is Thu Pistone from 1st to 28th of April 2015.
If you are a fan of street art and graffiti sign up for My Widewalls and we will provide you with latest street art updates and news!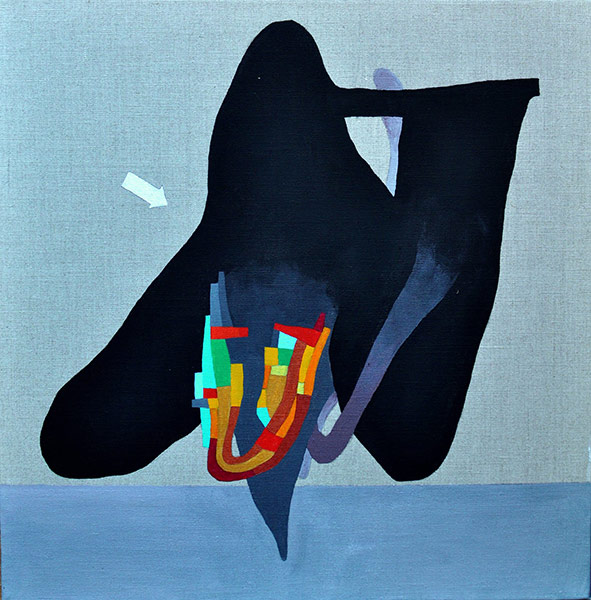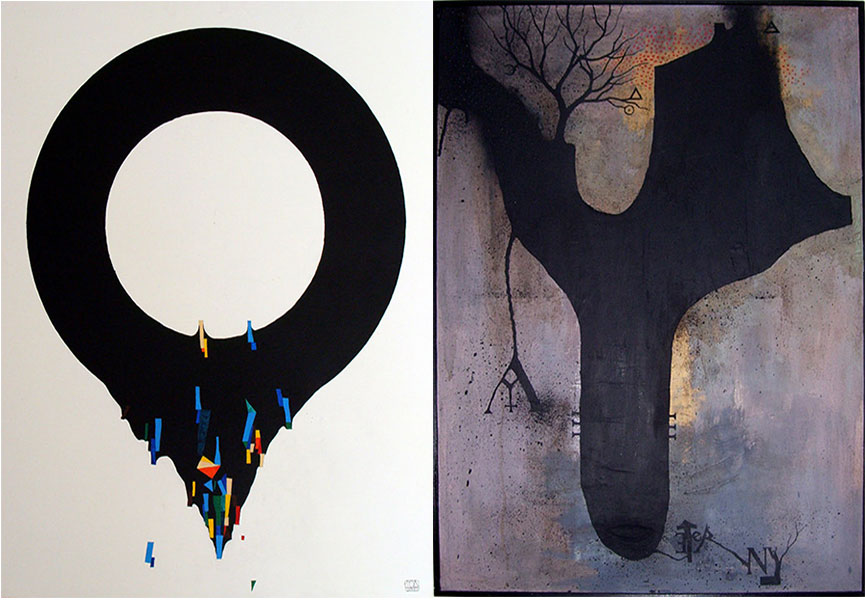 Disclaimer: Images in this post are just for illustrative purposes and may or may not be the part of the exhibition.