Folks over at Gauntlet Gallery are preparing their second show of 2015. As you could read here at Widewalls, the first was titled Thank God It's Frida and it featured the works of more than twenty artists inspired and dedicated to the Mexican artist Frida Kahlo. Now, there is yet another group exhibition - the second of the year, but the third annual, titled 12x12. And it's promising to be the biggest one yet.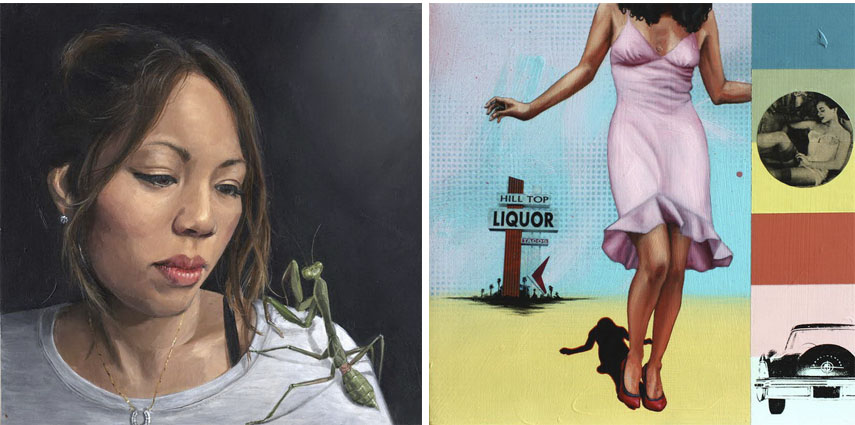 The Annual 12x12 Exhibition
As the title suggests, the 12x12 Exhibit will present works created within 12x12 dimensions. This year, more than fifty artists from all over the world signed their names to the list of exhibitors, and each of them was given complete artistic freedom when it comes to the topic of their work or the medium they would use to create it - as long as the dimensions 12x12 were respected. As a result, Gauntlet Gallery has the honor to present a wide range of techniques, from oil paintings, to sculptures and wood cuts. Many of the artists are regular guests of the gallery, and some of them participated in previous exhibition hosted in San Francisco, such as All We Want Is Everything in May 2014 or the Two-year anniversary show held through December and January.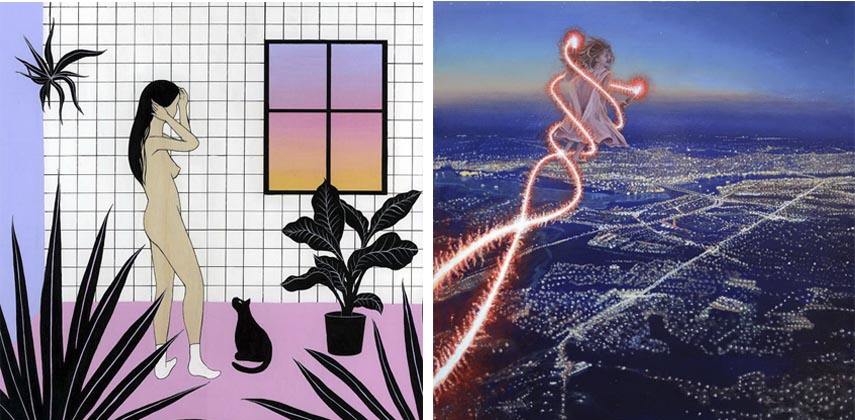 The Artists and Their Works
From pure colorful graphic works to abstract, figurative, minimalistic and dark paintings, the show offers a beautiful variety of art definitely worth checking out. The paintings depict everything, from daily situations to fruits of imagination, and a recurring topic seems to be the female body and personalities, as seen in the works of David Slone, Delfin Finley, Phil Noto, Rebecca Adams, Wednesday Kirwan or Martine Johanna. Others, like Skibs, Sean Newport, Duffyleg, David Cooley and Dan-ah Kim, chose uniform colors and a very illustrative approach, standing in contrast to the black and white art of, say, Alec Huxley, Bryan Schnelle, Jason Thielke, Justin Hopkins, Mike Bell and Monty Guy.
To complete the list of participants are 13fngrs, Adam Caldwell, Adam Ziskie, Akira Beard, Ali Ozer, Allan Innman, Arabella Proffer, Brian Donnelly, Brin Levinson, Charlie Immer, Christopher Blackstock, Conrad Roset, Daryll Pierce, David Blake, David Natale, Emilio Villalba, Famous When Dead, Hilary White, Ian Reynold, Jackie Andrea, Johannah O'Donnell, Ken Flewellyn, Kieran Collins, Kieth Carter, KiSung Koh, Kohshin Finely, Kyle Stewart, Lie, Marat Danilyan, Marcos LaFarga, Melanie Alves, Michael McConnell, Robert Bowen, Ryan Allen, Sean Norvet, TLTV, Tony Philippou, Tracy Piper, Wiley Wallace and Zofia Bogusz.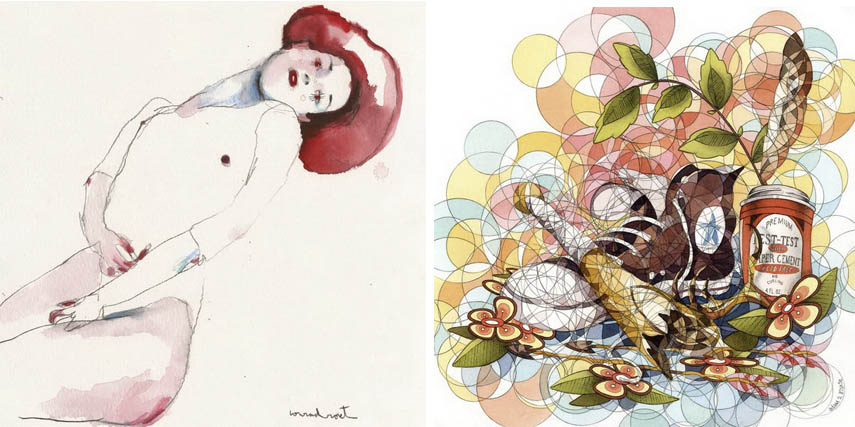 Gauntlet Gallery Group Show
Gauntlet Gallery is a California-based space which opened in December 2012. It wasn't long after that it became an engaging platform for emerging and established artists, both American and international. Located in the Tenderloin District (Larkin and Sutter), the gallery finds itself in the thick of what is becoming the artistic hotbed of San Francisco.
The Annual 12x12 Exhibition will open on March 14th, with an opening ceremony to be held from 7 till 10pm at Gauntlet Gallery. If you can't make it, don't worry, as the show will run through April 18th, 2015.
Sign up for My Widewalls for more art!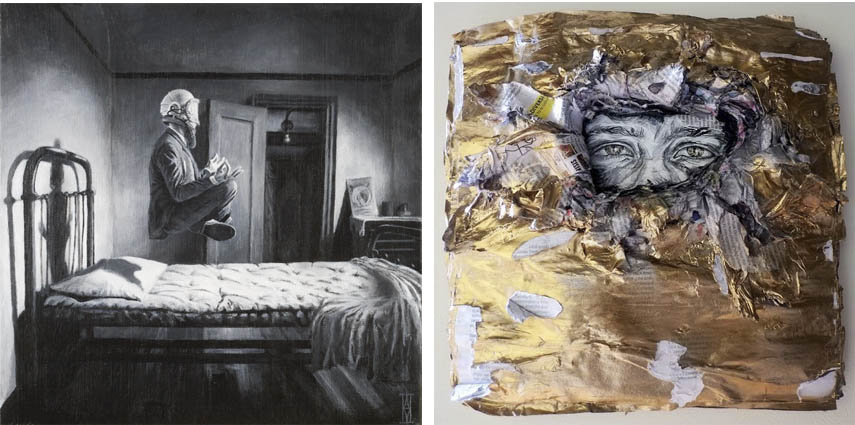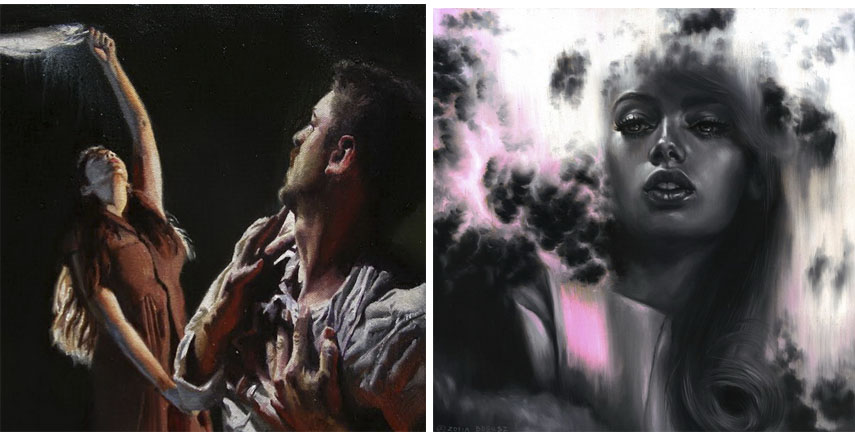 All images courtesy of Gauntlet Gallery.