Pez is curating a new show that will take place at London Westbank Gallery in a few days. Titled "15 Years Smiling With Friends", the show will feature a fresh body of canvas work by Pez together with canvas collaborations with the following guest artists: The London Police, Flying Fortress, Cope2, Zosen, Sickboy, Kenor, Stinkfish, Cranio, Indie, Vinnie Nylon, and Chanoir.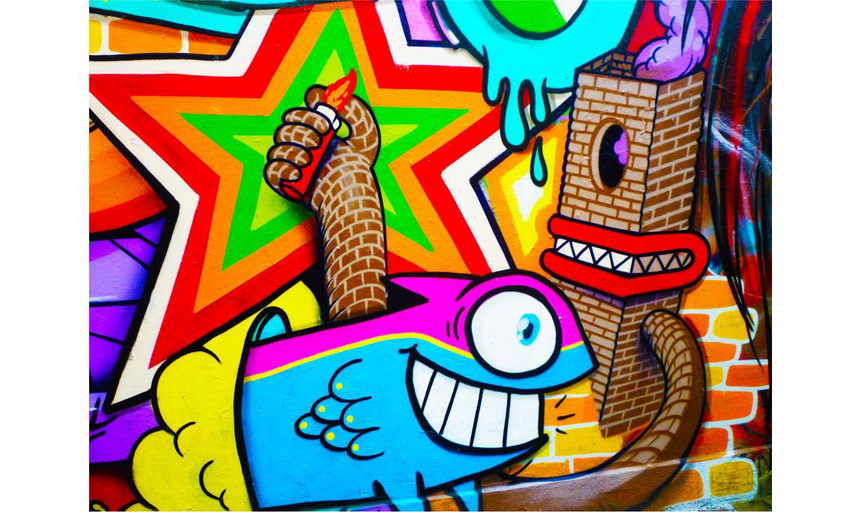 Explosion of Joy
Pez's vibrant work is an explosion of positivity and joy which mixes graffiti logo art with pop culture. Pez ("fish" in Spanish) started to bring smiles to our faces in 1999. He found a huge smile as a means of communication with the passers-by. At first Pez used to write his signature on the outskirts of Barcelona, and soon it evolved into a fish character with a great smile. In a few years the artist's self-named "Happy Style" full of color and positive energy spread throughout Barcelona, and soon Pez began to paint in other European cities. His works are shown in the best street-art books including the latest release called "London Street Art", as well as in prestigious auction houses such as Paris Art-Curial. He even appears on the infamous Oscar-nominated Banksy documentary "Exit Through the Gift Shop."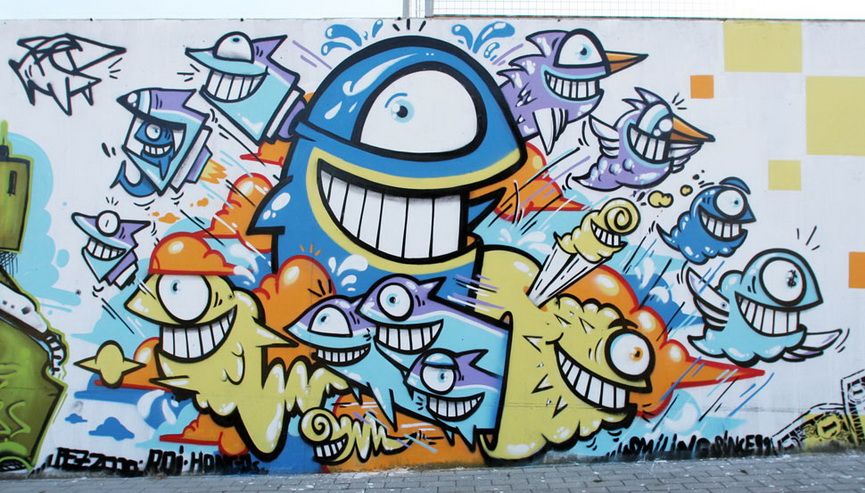 As part of the exhibition "15 Years Smiling With Friends", Pez's prints featuring his signature character pulling a street cart will also be hand-finished by the following incredible collaborating artists: Inkie, RYCA, Pure Evil, The Toasters, Malarky, Ronzo, Fark, Dscreet, Mydogsighs, Mighty Mo, Kid Acne, Mr Penfold, BRK and Jake.
Last but not least, there will be 20 screen-prints given free to the first 20 people through the door on the opening night on September 18. "15 Years Smiling With Friends" will run until September 24.