What constitutes a good neighbour? Is it the homeless guy next to you? Is it a stranger you don't fear? Or is something like that too much to ask for? These are some of the questions asked by 40 people, involved in a live act at a media conference held in December 2016, which announced the main theme of the 15th Istanbul Biennial, this year curated by the artistic duo Elmgreen & Dragset. The esteemed event will once again be held in the heart of the Turkish city, presenting a unique artistic platform at several cultural venues.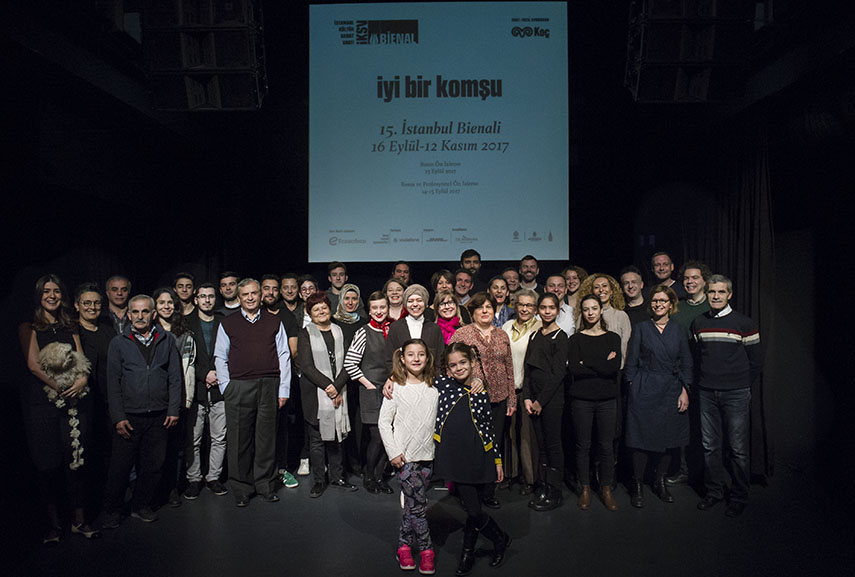 A Good Neighbour
The title and conceptual framework of the 15th Istanbul Biennial were conceived by guest curators and creatives Michael Elmgreen and Ingar Dragset. The duo explained that the event's format will bear traces of being curated by artists: "'A good neighbour' will deal with multiple notions of home and neighborhoods, exploring how living modes in our private spheres have changed throughout the past decades. 'Home' is approached as an indicator of diverse identities and a vehicle for self-expression, and 'neighborhood' as a micro-universe exemplifying some of the challenges we face in terms of co-existence today."
Furthermore, this idea was spread out through an international billboard project ahead of the biennial, realized in cities around the world. In collaboration with photographer Lukas Wassmann and graphic designer Rupert Smyth, as well as cultural institutions worldwide, a series of billboard was on display, showcasing unexpected encounters paired with questions asking what makes a good neighbor.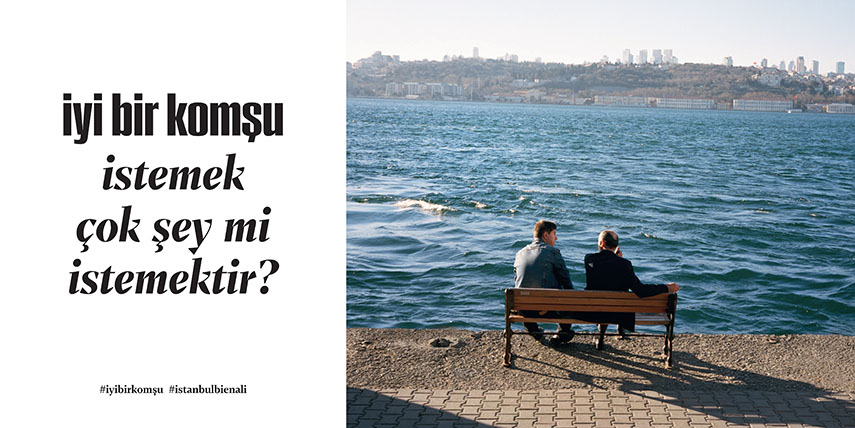 The Venues and Artists
Over the course of two months, the 15th Istanbul Biennial will host 55 artists from 32 countries across 6 exhibition venues. At Istanbul Modern, one of the main spaces of this year's event, the visitors can see the works of one Louise Bourgeois, as well as those by living artists, both local and international, such as Volkan Aslan, Latifa Echakhch, Kim Heecheon, Mirak Jamal, Fernando Lanhas and many more. At Galata Greek Primary School, which closed in 2007, there will be showcases of works by Heba Y. Amin, Bilal Yilmaz, Dan Stockholm, Olaf Metzel, Mahmoud Obaidi, among others.
Artist Mahmoud Khaled will exhibit at ARK Kültür, while Pera Museum will host pieces by Tatiana Trouvé, Lee Miller, Alejandro Almanza Pereda, Adel Abdessemed, Gozde Ilkin, Sim Chi Yin, Dayanita Singh and many others. Also participating is the Artist Collective's Studio, which will welcome smaller crowds on a fixed viewing schedule to explore a new and immersive installation developed by the collective specifically for the Biennial, Yoğunluk atelier, and Küçük Mustafa Paşa Hammam, presenting Monica Bonvicini, Stephen G. Rhodes and Tugce Tuna. Artists Burcak Bingol and Lukas Wassmann have their work presented outside the official venues.
Full List of 15th Istanbul Biennale Participants
Public Program
During the opening days of the Biennial, a public program coordinated by artist Zeyno Pekunlu will kick off, encompassing a variety of events and discussions related to the concept of "a good neighbor". The platform will focus on the shared questions that led to a number of important debates in recent years. During the opening and closing weeks of the Biennial, it features symposiums with thought-provoking speakers such as activist and professor Shahrzad Mojab, recognized for her research on the impact of war, displacement and violence on women's learning and education; professor Joseph Massad, known for his criticism of liberal policies related to multiculturalism; professor of political economy Massimo de Angelis; and architect and scholar Stavros Stavrides, whose work focuses on spatial practices. Entitled Chosen Families, the first trails the quest for different kinds of belongings beyond family as an institution. The second, Mutual Fate, focuses on urban ecology and strives for finding ways out of anthropocentrism. With panel discussions, screenings, workshops and regular events throughout the Biennial, participants can be found cooking, reading and playing music together.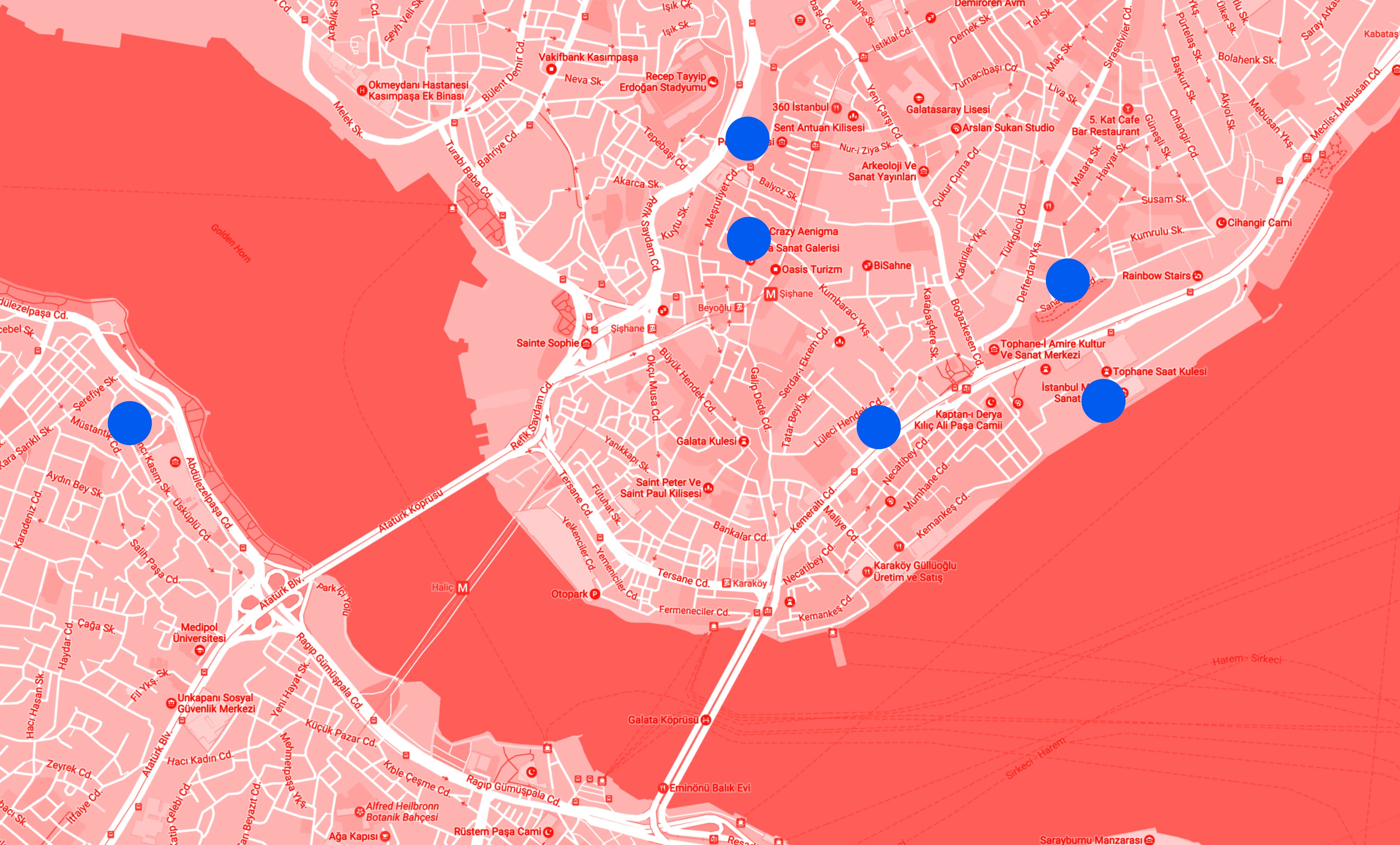 15th Istanbul Biennial - Practical Information
The 15th Istanbul Biennial will take place between September 16th and November 12th, 2017, and can be visited free of charge at various locations in the Turkish metropolis. The preview for media only will be held on September 13th, and for media and art professionals on September 14th and 15th. In addition to the exhibition, it will include a series of performative interventions, as well as the film and public program. For this and more information, please visit the official website. Istanbul Biennial is organized by the Istanbul Foundation for Culture and Arts (İKSV) and sponsored by Koç Holding.
Featured images: 15th Istanbul Biennial - Istanbul Modern, photo by Murat Germen; 15th Istanbul Biennial Posters; Michael Elmgreen, Bige Orer, Ingar Dragset, photo by Muhsin Akgun, IKSV; An artwork by Alejandro Almanza Pereda at Pera Museum, photo by Poyraz Tutuncu. All images courtesy iksv.