In the city of Gold Coast, in the Australian state of Queensland, there is a marvellous art gallery - the biggest in the area - going under the name of the street it is located in: 19 Karen. Inside the converted 380 square meter warehouse one can find a remarkable variety of artworks, from Urban and Street art, to Pop art, Expressionism, Contemporary Figurative and Abstract to Realism, Surrealism and Pop Surrealism and anything in between. It is home to many cutting-edge, emerging Australian and international artists, who are often featured in the gallery's many exhibitions taking place over the entire year's period. Just in 2016, 19 Karen hosted solo shows dedicated to Carolyn O'Neill, Johnny Romeo, Skount, Roy B Wilkins, Marina Gonzales Eme and Janine Daddo, while currently on view there is a happy group exhibition.
The woman behind it all is Terri Lew, who in 2008 made her dream come true - she launched her own art gallery. She is an avid collector of artworks, and her philosophy is to buy what you like, which is also how she picks the works to put on display at 19 Karen. Her success is also reflected in her impeccable business skills and strong determination. Terri Lew's vision is clear: to nurture the careers of many up-and-coming contemporary artists from all over the world and to support the vibrant and talented local community. How will that look? Find out after a scroll, as we talked to Terri Lew about her past, the future and the state of the art scene in the Land Down Under as we speak.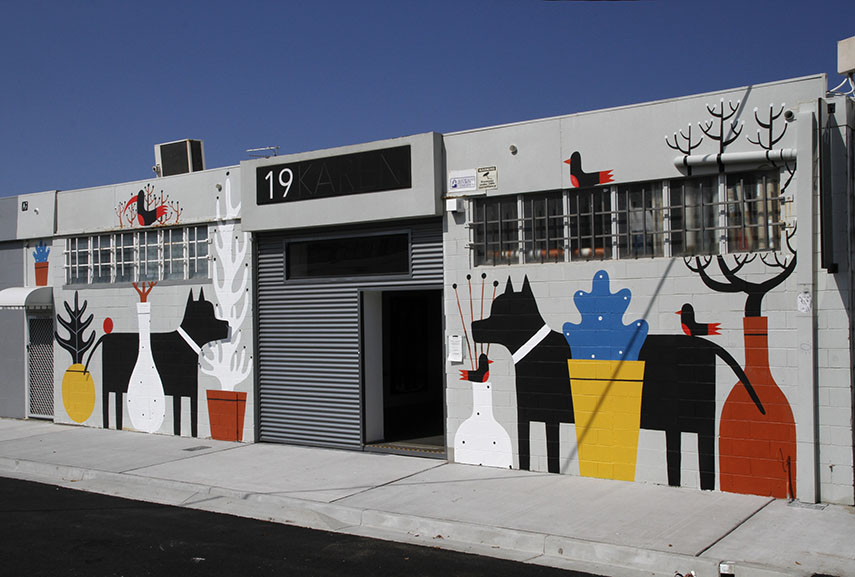 On the Beginnings of 19 Karen Contemporary Artspace
Widewalls: Can you tell us a little bit about your background? Who was Terri Lew before 19 Karen?
Terri Lew: I was a successful business woman publishing tourist magazines for the Gold Coast in both English and Japanese language which was distributed to all the hotels and accommodation on the Gold Coast. I did this for 18 years until I was burnt out and couldn't do it anymore. I sold it to a big publishing company in Sydney and continued working for them for another 2 years.  I was also married to an artist for 20 year which is where my love for the art began.
Widewalls: What did that initial collaboration with local artist and curator, Mariam Arcilla, bring to the gallery?
TL: Mariam was much younger than me which helped with Social media marketing which I knew nothing about at the time… She also had some experience in working in a local gallery and her contacts with artists and art lovers helped establish the gallery. Mariam and I parted company 2 years later.
Widewalls: How did you come across street art and its artists in particular? What was it that caught your interest?
TL: My general interest in art and constant research led me from one artist to another. The first street art I was exposed to was by the Brazilian twins Os Gemeos. It is almost 8 years ago that I discovered their work and approached them to work with me. They just started to get busy with Jeffrey Deitch and although they responded to my email and asked me for a date, soon after their career took off and I lost the opportunity to work with them. I guess it wasn't meant to be....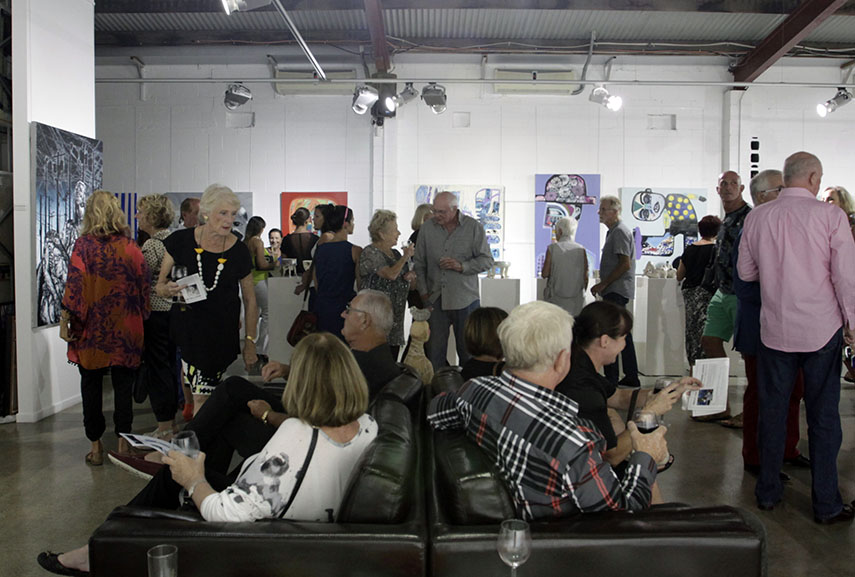 On Keeping Up the Good Work
Widewalls: Through your gallery, we've also seen the work of numerous local artists from the Gold Coast, which only confirms 19 Karen's commitment and importance for the area. How do these talented individuals get chosen and what does the gallery provides them with?
TL: I think it is important to have the right balance of Australian and International artists but also to support local artists in order for the art community to recognise our efforts and support us further. However, my priority in choosing artists doesn't first happen as a result of geography. I really have to like the work and connect with it before I consider taking on an artist. I receive many submissions on a daily basis and as much as I would love to help every struggling artist, if I don't see the potential in their talent or if it doesn't fit in with my taste in art, I will decline politely. The artists I choose to work with and feel they have the potential and not quite there yet, I will provide guidance and mentoring. I always make time to speak to my artist, should they seek my advice.
Widewalls: How challenging was it to open up a gallery back in 2008 and to keep it at a high level all these years?
TL: Very challenging. It was the worst time, economically to open any business let alone an art gallery. However, i didn't open the gallery to make a living out of it. I had a dream that when I retire from my business I will open a gallery to keep me busy but at the same time be close to my love for the arts. There were times when I wanted to give up but when I realised why I wanted the gallery, I was straight back into it with a vengeance. Besides, I am very determined to succeed no matter what I do in life. I do not like giving up on something I start. Most importantly, I was also able to survive largely because I own the building where the gallery is situated and I have my own funds to keep it going. I am not going anywhere unless I get very sick and can't work anymore.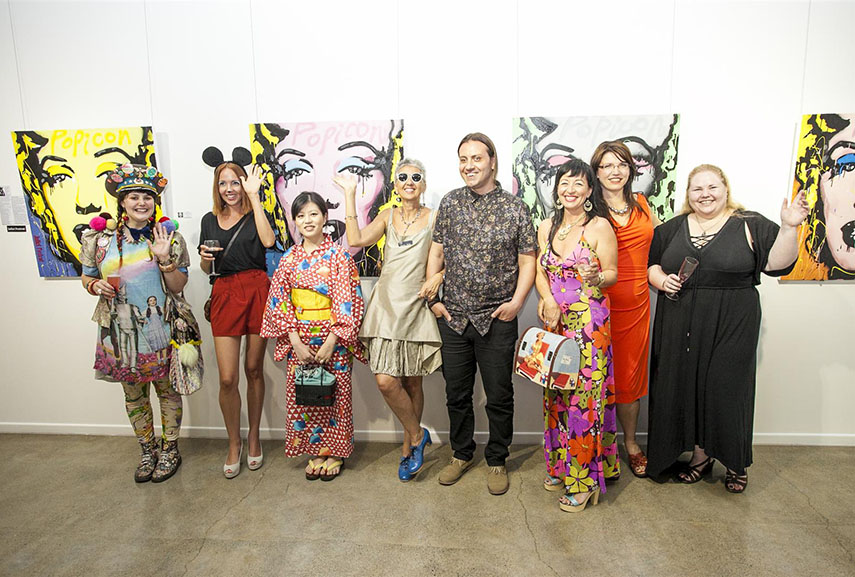 On Australia's Contemporary Art Scene Today and the Future
Widewalls: What do you think about the current contemporary art scene in Australia? How has it evolved since the opening of 19 Karen?
TL: When I opened my gallery in 2008, two galleries closed their doors and two new ones opened. The art scene in Australia in the big cities is a lot more vibrant but also more competitive. However, I don't know any gallery in Australia who works with so many international artists, street and urban art and does what I do. Commercial galleries don't take a chance on artists they don't know or don't have a proven sales record in Australia. This is because most of them have to pay rent for their premises and have much higher expenses. They need to sell a show in order to pay their bills. Many galleries in the big cities have closed in the past 8 years because they couldn't sustain their business. Some merged with other galleries but overall I think the ones who survived are doing OK. I am not really sure because nobody divulge how their business is doing.
Widewalls: Are there any artists you'd like to bring to the gallery in the future?
TL: I am always looking at new artists and bringing new ones to join the gallery. I was just approached by the agents of Brazilian duo Acidum Project to bring to Australia for a residency and a solo show.
Widewalls: What's next for 19 Karen?
TL: Not sure what the future will bring but for now we are collaborating with Beautiful Bizarre Magazine to do a group show with 20 international artists in March next year and if Acidum Project happens, this will hopefully be an exciting event too.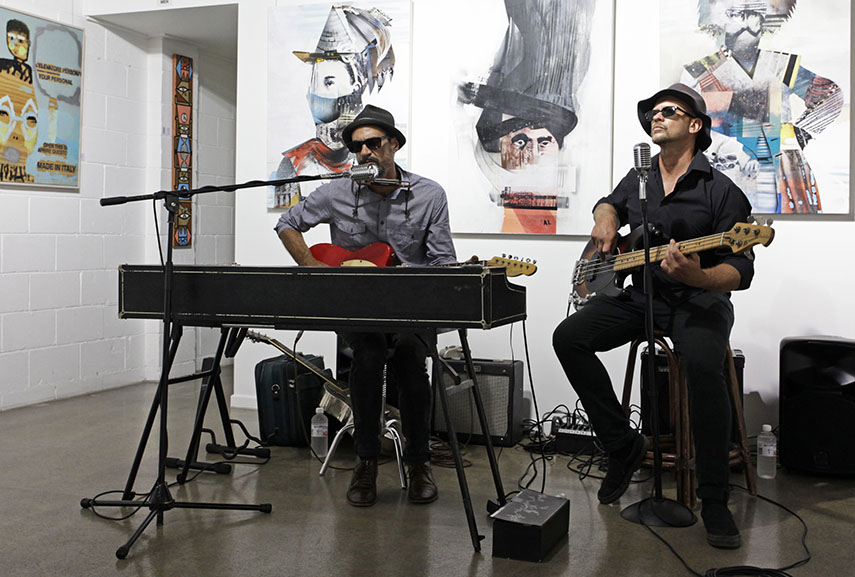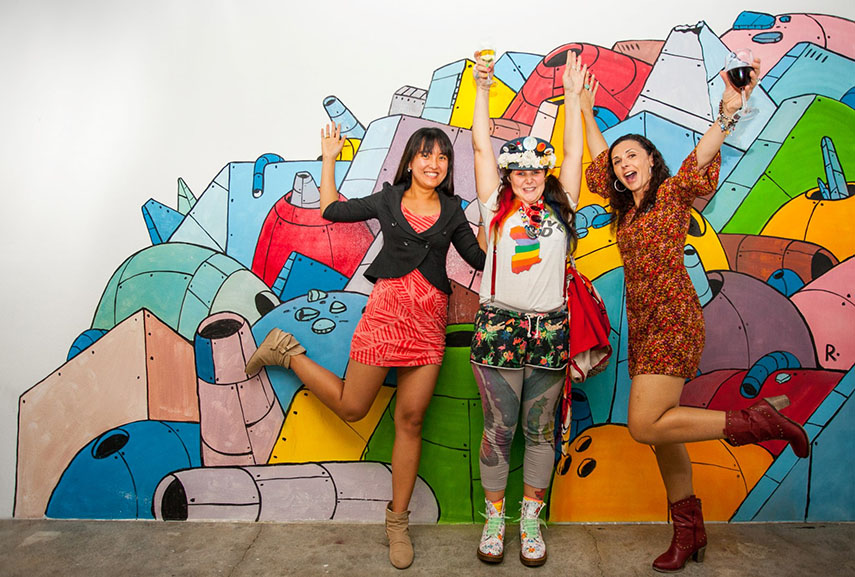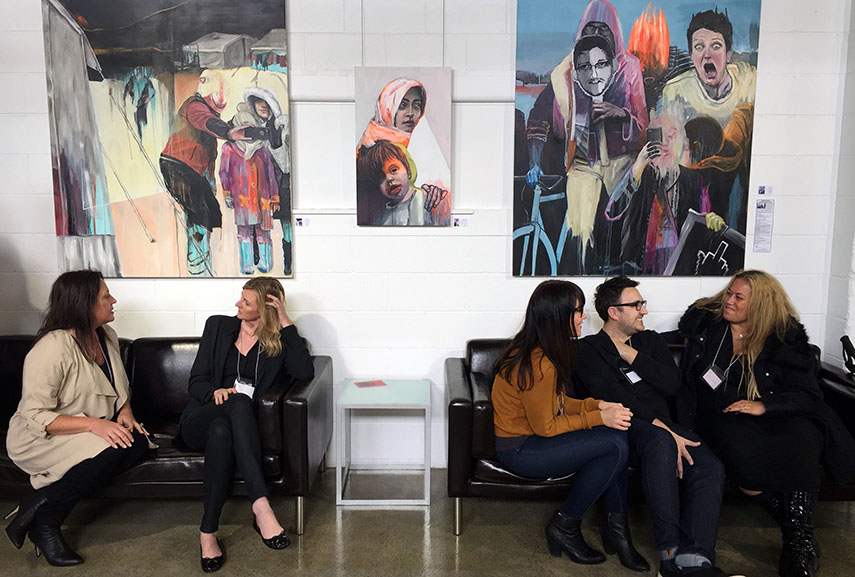 All images courtesy Terri Lew, 19 Karen Contemporary Art.