Another year is coming to its end and it's a perfect time for galleries all over the globe to gather their best and brightest artworks for last show of the year. 19 Karen gallery in Gold Coast in Australia has prepared a massive, lively group show that will consist of three separate yet closely related exhibitions. Projections - Internal Latent exhibit by Skount represents a surreal study of our latent inner universe. Vibrant pop culture iconography will be on display at John Romero's POP LIFE exhibition that will be accompanied by Carolyn O'Neill's Abstract Still Life series of works.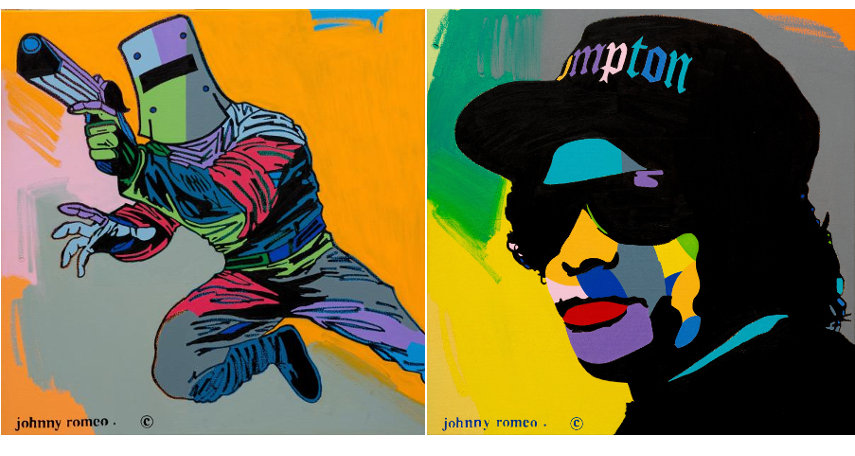 Hidden Identities and Repressed Desires by Skount
Projections - Internal Latent exhibition by Skount is inspired by masks and represents a metaphorical exploration of the inner self. For millenniums, people all over the world have been using masks for holy rituals, as decoration and in performances and theaters. Masks often symbolize the repression of human desires, fears or concerns. By hiding the identity of its owners, these disguises allow them to adopt various roles and personalities. Spanish artist Skount thinks that we all carry masks to hide our flaws and take on different, more socially acceptable image. The artist spent a year studying all those defense mechanisms we use to emphasize our strengths and hide our weaknesses. While trying to blend into mainstream society by distorting their emotions and thoughts over and over again, people can end up losing their real soul. But it doesn't have to be that way! A person can decide to remove a mask and express their true identity and their secluded desires.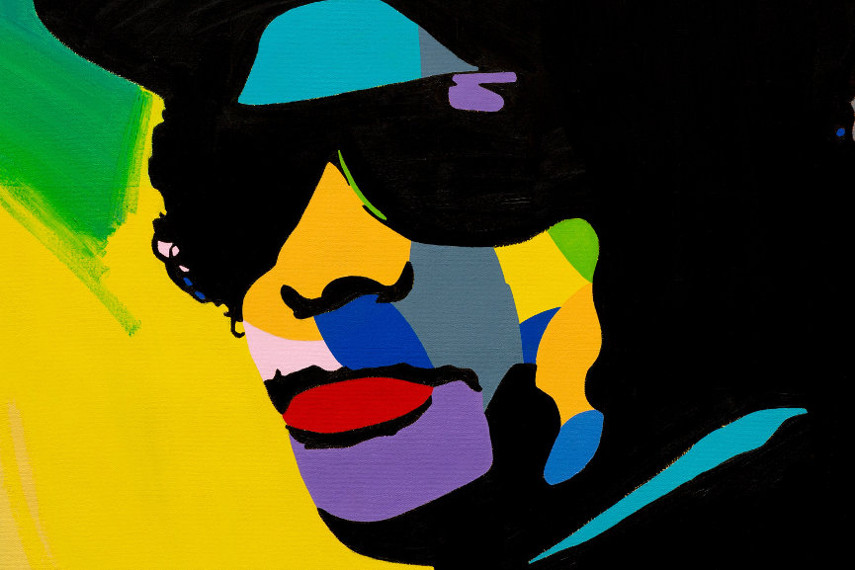 POP LIFE by John Romero
Artworks by John Romero can be seen as a celebration of everything "pop". For his upcoming POP LIFE show the artist has removed the text from his imagery which allowed him to experiment with innovative subjects and complex compositions. Unlike his previous works, superheroes and cartoon characters now take central stage as the artist explores iconography of pop culture. John Romero's lively subjects bursts out from the canvas in an explosion of colors and shapes.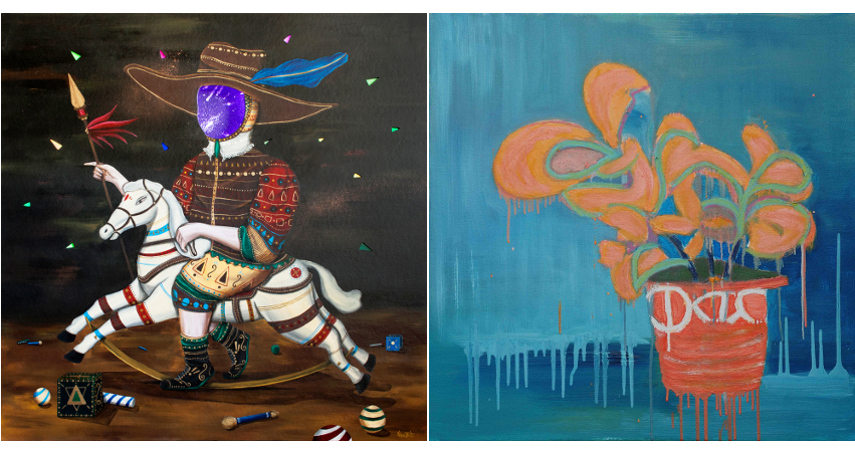 Abstracted Still Life at 19 Karen Gallery
Abstract artist Carolyn O'Neill started to draw objects from her daily life several years ago. Now she has turned those sketches into chromatically rich series of oil paintings entitled Abstracted Still Life. The artist's obsession with mid-century modernist aesthetic shows, as she portrays espresso pots, flower vases and all those things we are surrounded by every day, but rarely pay attention to. The visually spectacular group show composed of works by these exceptional artists will be on view from November 21st till January 6th, 2016 and will bring a fantastic year at 19 Karen gallery in Gold Coast to a close.
Whether your a fan of pop or abstract works make sure to sign up for My Widewalls and get the latest stories for FREE!
Images courtesy of 19 Karen gallery