Earlier this year, the Moniker art fair launched Moniker Culture, a series of hyper-curated projects and exhibitions in the UK and beyond. After a successful exhibition in Leeds, which brought together original artworks and limited edition prints from highly collected artists, Moniker Culture and Urban Nation are hosting an exhibition by Andrew Antonaccio in Berlin.
An American street artist based in Miami, Andrew Antonaccio, also known as part of the duo 2 Alas, is mainly known for his black and white linear portraits and colored geometric abstractions, both of which are a frequent element of his creative output. His work mainly focuses on the juxtaposition of conventional aesthetics and the digital medium.
Titled Sonoro, the exhibition presents the artist's latest body of work which grapples with the social and environmental crisis as it reaches an unprecedented scale. The show is first in the exhibition series curated as site-specific presentations of different sides of the numerous challenges faced by those suffering, reporting-on and actively combatting the slide towards disaster.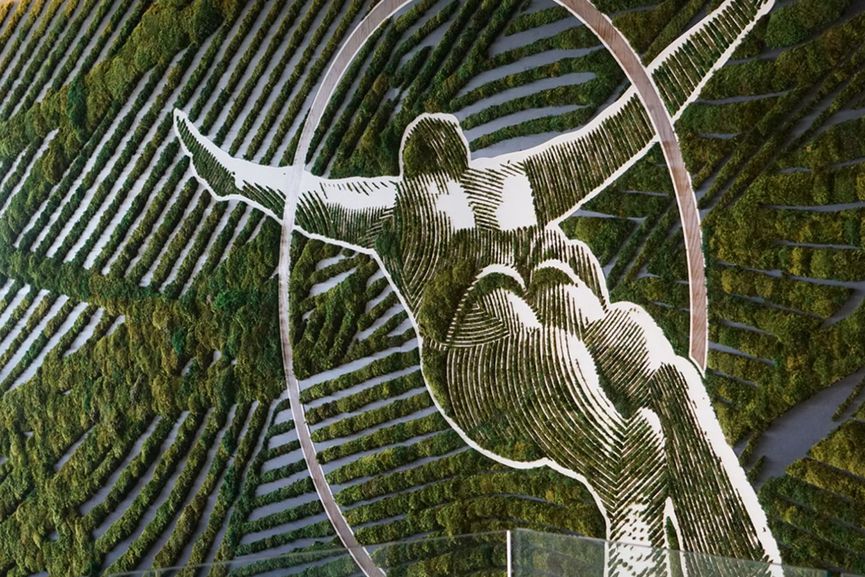 The Practice of Andrew Antonaccio / 2 Alas
Andrew Antonaccio has become a strong force for urban art in Miami in recent years, the fame that resulted primarily from his collaborations with fellow artist Filio Galvez under the banner of 2 Alas. He is known for juxtaposing linear, black and white portraiture alongside geometric abstractions created at mural scale.
Many of his works are known to factor in an interactive element, in which capturing his pieces digitally will present an alternate appearance on the viewer's camera. This serves as a commentary on the overwhelming digital experience of our current generation.
In recent years, the artist progressed to manipulation of live mosses to create vital, natural imagery quite literally making its home in broad patterns across city walls.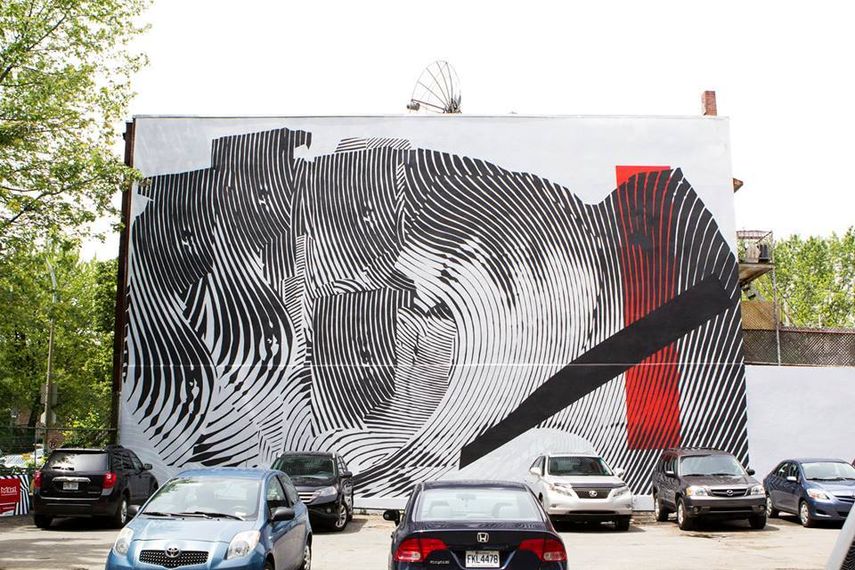 Examining Our Post-Industrial Age
For this latest show, 2 Alas focuses on the existential questions of our post-industrial age. This body of work explores the materialistic excesses that have led society on a race to the bottom brazenly dressed up as "progress," and the notional cure that exists in the forms of renewal, repurposing and reinvention.
In addition to exhibited works, Antonaccio will create a subversive manipulation of garbage cans to create a sound and light installation. Representing this struggle in powerful visual terms, this installation seeks to draw attention to grave questions of deliberately manufactured obsolescence, material crave-then-discard consumer culture and the rapidly narrowing chance to set things right.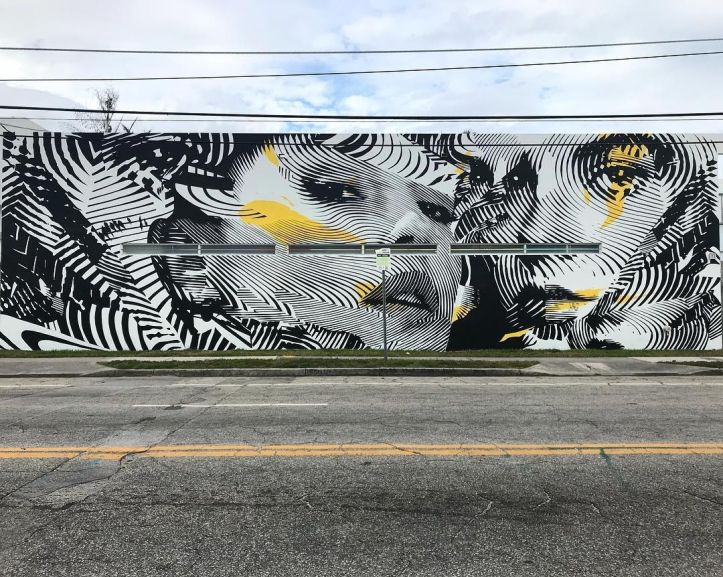 2 Alas Exhibition at Project M Berlin
Moniker Culture is dedicated to presenting the very best examples of contemporary and urban art on a platform created to immerse collectors and engage with individuals in intimate art experiences.
The exhibition Sonoro will be on view at Project M in Berlin from September 13th, 2019. M Space is an ever-evolving display in the Bülowstrasse neighborhood that serves as the public facade for Urban Nation Museum. The opening reception will take place from 9 p.m.
Featured image: 2 Alas Mural. All images courtesy of Moniker Culture.