On March 19, 2016, the exhibition by one of the most renowned street artists – AVone has opened at Cologne-based 30works Gallery. All urban art lovers, but also art lovers in general, are familiar with work by this New York-based street artist. AVone began to draw at a young age, his first subjects were his friends, toys and cartoons. Getting older, he began to express his creativity through vandalism, tagging facades and walls. In his 20s, the artist began screen printing and collaging on canvases, often highlighting his tag – AVone. But, the visitors of the exhibition at 30works Gallery that is titled New York Undercover have had an opportunity to see new amazing works that are inspired by Big Apple, but that show darker vision of the city with all of its ambivalence and brutality.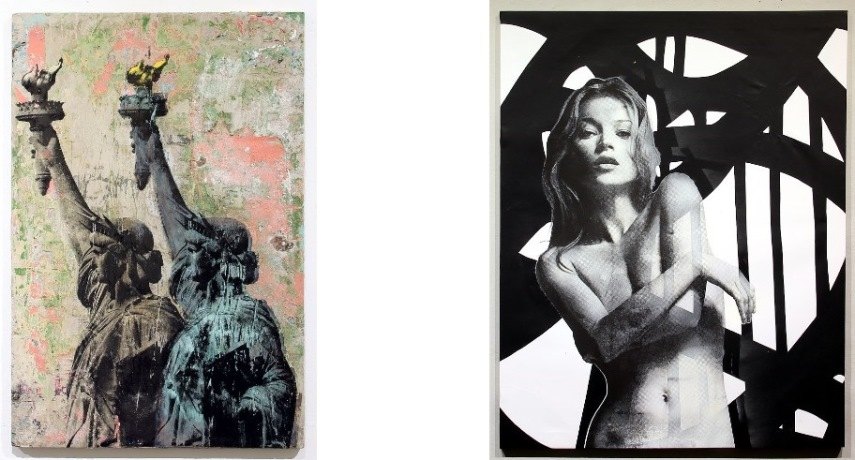 New York Undercover – Great Opening at 30works Cologne
It was a great night during the opening of the AVone exhibition at 30works Gallery. The public was excited to see the latest works by the legend of street art, so we could see a lot of people during the opening. Although this is not the first time AVone exhibits with 30works Gallery (we have already enjoyed the exhibition entitled The New Yorker in Cologne, in December 2014), the show brought together a big number of visitors, including a large number of collectors as well. We saw a great Artist Talk during the opening that was led by the guest lecturer Gerard Goodrow. Having in mind the popularity of AVone's work, and the huge number of people who attended the opening, we should not be surprised with the fact that a large number of works were sold during the first night of the show. Yes, it seems that recognizable symbols of New York (no matter how represented they are) attract the attention of many art lovers.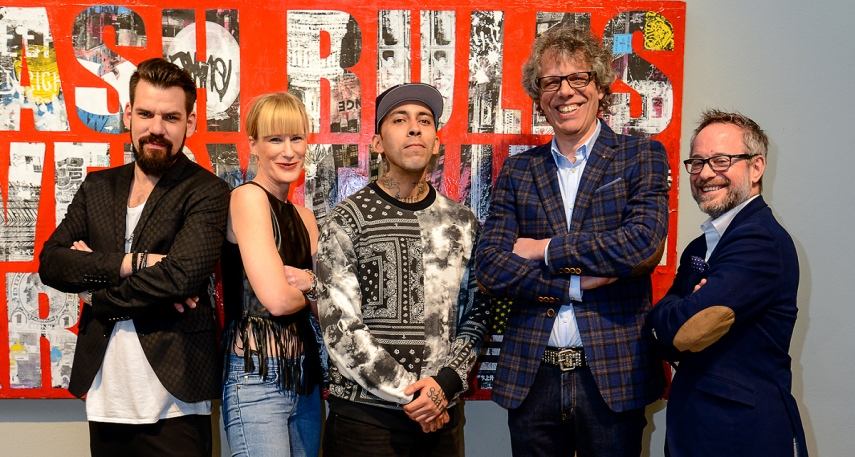 AVone Reveals New York's Dark Sides
The works by AVone that are exhibited in New York Undercover show present a shift in artist's practice, where now we can see the dark side of the city and the American dream. His new series deals with several deep-rooted problems in America such as social division, Wall Street excesses, and racism. An array of female characters is placed in a conflicting sociological context to highlight the important issues of today. The artist deconstructs the myth of the superiority of Western Culture, revealing the dark sides of the so-called American Dream. However, we can still identify elements of Pop Art that are so significant in AVone's work. After all, he is one of the most established American contemporary pop-artists known for his signature eye-catching photorealistic style.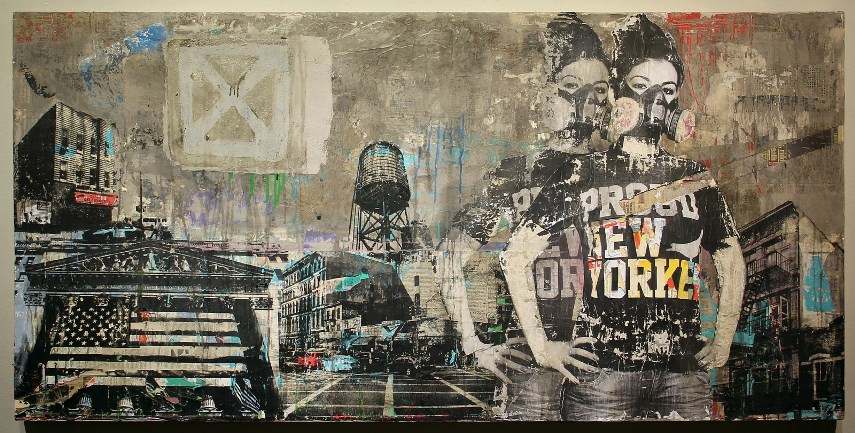 AVone at 30works Gallery
In the past few months, we had an opportunity to enjoy great exhibitions at 30works Gallery. Let us just mention the exhibition of German street artist mittenimwald Sushi Connection that was on view until January 9, or exhibition of Joe Børg entitled I-conization that was on view until January 24. Be sure not to miss AVone show in this great art space. If you find yourself in Cologne or nearby, visit 30works Gallery and enjoy the latest works by New York street art legend. The show will be on view until April 16, 2016.
Featured Images: AVone during Vernissage at 30works Gallery; AVone, detail; AVone. All images courtesy of 30works Gallery.