Right across the iconic Paul Smith building in Los Angeles' Melrose district, a new platform for street art, particularly the one coming from France, saw the light of day.
The grand opening of the 5 Art Gallery, founded by Parisian entrepreneurs and art collectors Jean-Jacques and Julie Darmon, was held on May 17, rising to an already great success on the West Coast. The space aims to be the main destination to discover French street artists, and in their current inventory one can already find renowned names such as L'Atlas, Pro 176, Tanc, Zenoy and Monkey Bird, but also internationally-known legends like RISK.
5 Art Gallery has been many years in the making, born out of a great passion for art. Under their lucky number, the couple set off on a new adventure, and on this occasion, we talk to Julie Darmon, one of the owners and an event planner and promotions expert on a global scale, on what it takes to conquer the ever-growing LA art scene.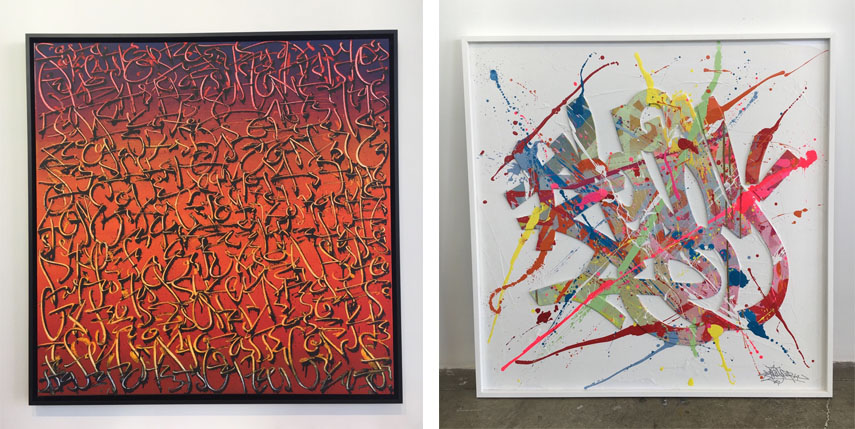 5Art Gallery - LA's Representative of the French Street Art Scene
Widewalls: 5Art officially opened its LA doors on May 17. Can you tell us how the opening went?
Julie Darmon: The gallery has been open to the public since March and we've had so much foot traffic and interest from people walking by. When we had our official opening reception on May 17, we were surprised by all the amazing guests coming from all over LA to learn more about what we're doing and support the artists that we're showing.
Widewalls: Why did you choose LA as your debut location?
JD: We have always loved LA. We've been coming here on vacation for ten years.
There is nothing quite like the energy of this town. We have watched its art scene grow and evolve so beautifully over this time as well.
There has always been so much energy and enthusiasm for art here, from the growing number of collectors to the growing number of artists who are moving here to create. It just felt right to put down roots here and become a part of this world.
Widewalls: How did you get interested in street art, and the collecting of it?
JD: We've always been passionate about art in general and supporting the amazing creatives who make it. Some of our favorite artists are Lichtenstein and Warhol, to name a few.
We're drawn to art that has strong messages, and street art is an expression of creativity that really speaks to us. It has such a strong voice, with meaning that comes through so clearly.
Widewalls: Why is 5 your lucky number?
JD: My husband and I met on the 5th, and that meeting changed our lives. And when we were trying to schedule our wedding, it inadvertently fell on the 5th as well. 5 has been sort of a theme that runs through our family and seems to bring good things.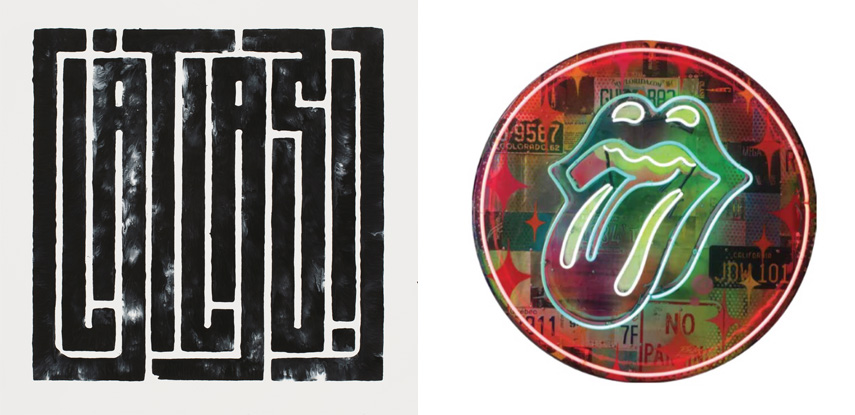 Promoting the French, But Not Just
Widewalls: The gallery will promote French street artists. Will this be your only field of interest?
JD: In addition to French street artists we've known in Paris, we've met and connected with many international artists, such as Risk, Coinslot and Elena Bulatova, and had the pleasure to begin representing them in Los Angeles as well.
Widewalls: What are your thoughts and comments on the French street art scene at the moment?
JD: French street art is going big now. We have so many talented artists who have started there and now sell their art in auctions.
It's surprising because the French government has been very strict about  what they consider to be damaging public property, but with support from the public, the street art movement is stronger than ever.
Widewalls: What about on its development in the last two decades?
JD: Since its origin, street art has always been a way to express opinions. Basquiat, Keith Haring and even Banksy today were being chased by the police for their so-called vandalism. Now they have become recognizable for their art all over the world and are exhibited in museums.
Street art has come to be recognized as a full fledged artistic movement. Today, art on walls has been shown on canvas and sold on auction and in galleries. Blek Le Rat has had his artwork washed away by the city in the past, but now it's protected by law, and he is regularly commissioned to produce more murals.
Street artists are not seen as vandals anymore, but as part of our society's freedom of speech. Street art is definitely a huge part of art history because it's part of our time.
Widewalls: What can we expect from 5Art Gallery in the coming period?
JD: More events and group shows to start with. And later this year we will start exhibiting solo shows, starting with Pro176 in the fall, and then Zenoy in January.
We want to promote the work of French and international street artist here and give them the visibility they deserve in the US. We are also planning to start coordinating mural projects for French street artists here as well.
Next year, we will start joining art fairs in the US and building more awareness of the French street art scene!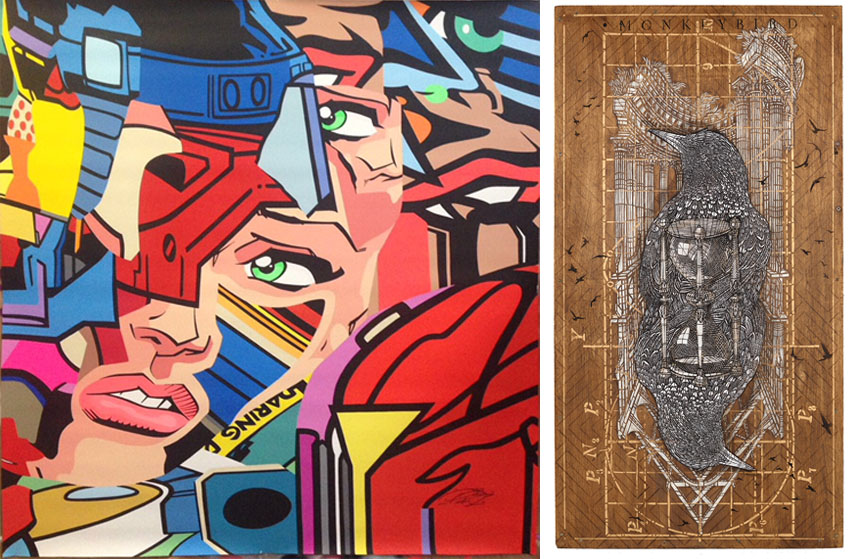 Featured images: Julie Darmon; Julie Darmon and Jean-Jacques Darmon; Opening of 5Art Gallery Los Angeles. Photos by Eric Minh Swenson, courtesy 5Art Gallery Los Angeles.