According to reports, more and more people are deciding to buy their art online. For them, as well as the market, it is important to do so through a trusted platform. If this platform also offers curated artwork, it is the perfect combination for many.
One of these online art galleries is the 5 Pieces Gallery, whose focus is on contemporary art and the media of painting, drawing, print and photography. Proud to offer exclusive, original artworks that cannot be found elsewhere, the Swiss company works directly with renowned artists working today, supporting their vision while at the same time providing their clients with a straight-from-the-studio work that is fully certified.
An experienced team of curators and art experts at 5 Pieces Gallery works tirelessly in order to carefully pick every artwork. They also collaborate with several institutions and fine art magazines, taking advance of the Internet to develop, communicate and deliver the very best of contemporary creation today.
As one of 5 Pieces Gallery's partners, we wanted to tell their successful story. To do so, we sat down with Dennis Ammann, Owner of 5 Pieces Gallery, to talk about his vision and to hear his thoughts on the online art market as we speak.

The Vision Behind 5 Pieces Gallery
Widewalls: How was 5 Pieces Gallery founded?
Dennis Ammann: The 5 Pieces Gallery was founded back in 2011, right before Artsy and Artspace entered the market. We are one of the first established galleries intensively involved in using the internet as a catalyst in the development and communication of contemporary art.
Thanks to this visionary focus, it was easy for us to establish ourselves quickly as an international meeting place for artists, collectors and aficionados of the arts, resulted per example in 250.000 fans and followers on social media. And we are still narrowly focused on online sales to complement each artist's gallery activities.
Widewalls: Your selection of artists is curated; what is the selection process like? What do they get out of collaborating with you?
DA: First and foremost, the artist and the work itself must appeal to us personally. It is a dangerous philosophy to follow trends, or worse, a mathematical calculation in the hopes of making money. You will never be the first if you follow trends. Whether we like it or not, art is emotional, as it evokes an emotional reaction.
After the initial spark, the originality and inner quality of the work is essential, the work has to tell us a story. I think good art stands out on its own merits and we still like to believe that this reigns supreme. We ignore and avoid the hype. We judge the work with our eyes and hearts and not our ears. Popularity should not be confused with importance.
We are a handful of curators searching for new artists at art fairs, exhibitions, and online, all looking for the same thing: artists who are unique in their approach and ideas. I hear often that our gallery program is courageous, provoking and trailblazing, I believe that if emerging artists are consistent with their work and ideas, and if greatness, passion, and endurance are there, then the work will take its proper place in art history regardless of whether it meets current social norms. Important artworks are most often a product of an individual's uncompromising vision. They're often found to be different and radical or are misunderstood at the time, only to be recognized later as having something valuable to offer.
So overall, we are looking for artists who have a solid vision and original style. You'll find emerging and established names on our roster, but all of our artists have a thread and synergy that run through their work. It's the energy and life in the work we look for. So to make a long story short, the gallery's line-up is hand-selected with the utmost care and features emerging and established artists who come from a variety of countries and cultures, providing diversity in content, perspective and style.
Today, our artists benefit not only from our eight years [of] experience in online sales, but also from a high degree of visibility in the market, showing their work through all important online channels like Artsy, WideWalls, Artsper, PrivateLot, Artnet, 1stdibs, and others.
Widewalls: What are the services that 5 Piece Gallery is providing to the buyers?
DA: Global in its outlook, 5 Pieces Gallery is internationally engaged in the presentation and dissemination of contemporary art in the media of painting, drawing, print and photography. We are a trusted source of information and provide only exclusive artworks to our collectors, that can't be found anywhere else.
With our all-star team of curators and art experts, we are taking the guesswork out of collecting and searching the art world to bring the finest selection of artistic talent to the podium. Most of the artwork can be purchased directly through our website. By showing nearly all the prices on the website, we approach the process of purchasing art in a way that makes it as easy and transparent as possible for everyone. Our goal is to offer fair prices while still respecting the value of the quality of the artwork.
At 5 Pieces Gallery, our mission is to help you discover, learn about and collect these new works as well. Therefore, 5 Pieces Gallery provides fine art consulting services to help our clients acquire exciting artwork which will inspire, complement, and enhance their space. Once the client has found his perfect piece of art, the artwork will be shipped with the utmost care and free of charge with a certificate of authenticity and international Priority services to the collector with a 100% money back guarantee.
I also have to mention here our beloved customer care team as a crucial factor to our business; they are all here to answer any questions a client might have.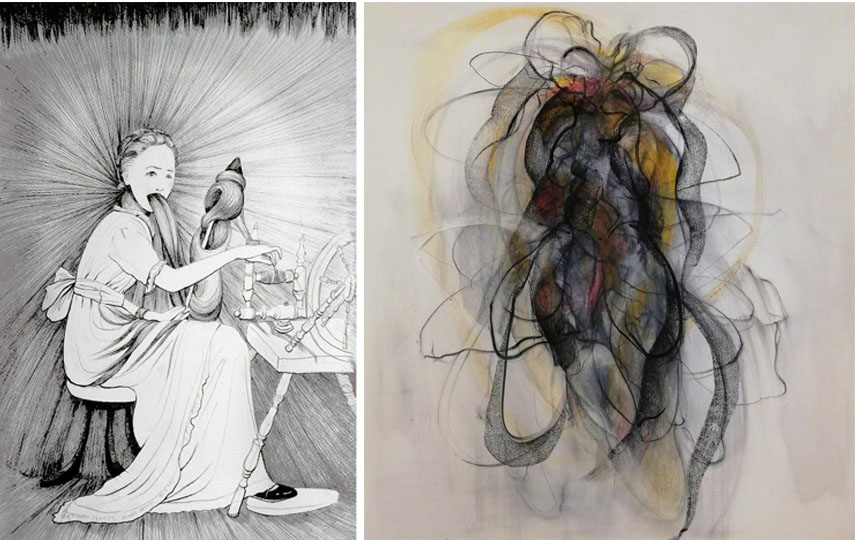 State of the Art
Widewalls: How would you comment on the current state of the art market, online and offline?
DA: The fundamental reasons that art is made, looked at, and thought about have never changed. Artists, however, have continued to make extraordinary things with limited means, producing problems and provocations, new sensations, vulnerabilities, and intensities of feeling. But the structures that surround this process have ballooned.
Art has moved from the margins to the center with all the losses and gains that this entails. Over the last thirty years, contemporary art has witnessed a few significant changes aside from the numerous trends and fads that provide the art world with much-coveted entertainment. Photography gained prominence. Video art failed to fulfill its early promise. The commercialization of art and the increased emphasis on art as an investment has adversely affected all of the structures that surround contemporary art, including the acquisition and exhibition of art by museums, the writing about art, and in some instances the creation of art itself. Museums and galleries started to be run as businesses and they were increasingly driven into the non-independence of private-public partnerships, framed by an atmospheric event culture with more than fifty biennials and triennials worldwide.
With the proliferation of museums, biennales and fairs, and the sheer amount of work now being made, shown, and sold, the art world has obviously changed substantially over the last thirty years. The field of art, and now only nominally public and non-profit institutions, have been transformed into a highly competitive and professional global market.
Along with this development, the specific artistic values and criteria that marked the relative autonomy of the artistic field have been overtaken by quantitative criteria in museums, galleries, and art discourse, where programs are increasingly determined by sales. The artist-as-genius model has expired; the pop star is the new paradigm. Now, it's all about context, social praxis, and the right strategy within the operating system of art. Let's say we are living through a historical tragedy: the extinguishing of the field of art as a site of resistance to the logic, values, and power of the market.
But there are also other changes. The most visible in the last decades has been that the art world is opening up to new geographic, social, and cultural territories. Today, many artists come from the middle and even lower class. And there has been an erosion of geography for the benefit of infography: the Internet and the facilitation of travel allowed the formation of new communities bound by interests and causes rather than by location. When it comes to content, the entry of structuralism, psychoanalysis, and anthropology into theories of art have rocked the boat of aesthetics and evolved into an insistence on subjectivity and participation as integral to meaning.
Overall since the 1980s, when affluent capitalism hit big, the small world of wealthy art collectors exploded as a wider privileged society had the means and need of consuming as never before, and as a result, cultured turned into an available product.
The Internet has definitely given emerging artists a shot at building an audience and offers collectors a chance to buy quality art at reasonable and transparent prices. It has been a facilitator in creating an art scene that acts and appeals globally. It has opened doors for thousands of potential art enthusiasts around the world, per example we have clients from more than 50 countries around the world today. The Internet definitely created a new kind of art collector. It all feels less elitist now and the volume of creative exchange and conversation about contemporary art has increased, what I think is a good thing, because art should be about debate and discussion.
We are definitely developing a kind of universal culture of art, which of course is a fantastic way to unite and promote the best in human nature, but I'm curious to see how the Internet will ultimately affect individuality and the development of art in general.
As a gallery, it is becoming increasingly necessary to be well accessible online at the right spots since not only the number of online art galleries has exploded, but also the number of possible communication channels and art platforms.
For the collector, it will be more and more important to be able to recognize who are trusted sources of information and providing high-quality art that remains.
For the artists, it will be more and more important to choose their gallery partners wisely as I have heard a lot of stories with online art galleries. That's why we are trying to promote our artists with long-term partnerships to the best of our capability. We want to see artists grow, give them faith, and provide them with an opportunity to expand. We feel strongly about giving back as much as possible and lending support to our emerging artists.
Widewalls: What would you tell young art collectors who are just starting their collections? What would be your advice to them?
DA: From my point of view, collecting is a very personal experience for everyone - what is most important is that you find artists whose work speaks to you in a unique way. I like helping people to build up strong, personal, cohesive collections they and their families enjoy every day. Art can help to transform the spaces in which we live and work. It enhances and enriches your surroundings while offering the subtle image of culture and accomplishment.
Although we only represent the work of artists who have the potential to become household names and are worth every dollar you spend, and even though the value for the artworks of most 5 Pieces Gallery artists generally do increase as their careers advance as there is more demand for their work, we hope our collectors purchase art at 5 Pieces Gallery as a personal investment- because it moves them on an aesthetic, emotional, and intellectual level.
Although many of our collectors enjoy purchasing art as an investment, we advocated buying art primarily for the enjoyment you get from the work. After that, the investment potential becomes incidental and merely a potential bonus to your overall enjoyment of the work. So I do not have special advice for young collectors, but I would recommend them, what I recommend everybody, to purchase better one original unique artwork with a personal aura rather than five prints that exist in large editions.
Widewalls: Where would you like to see 5 Pieces Gallery in five years?
DA: In five years we would like to do exactly what we are doing today, helping art lovers and collectors to start building high-quality collections, irrespective of trends and funds at their disposal.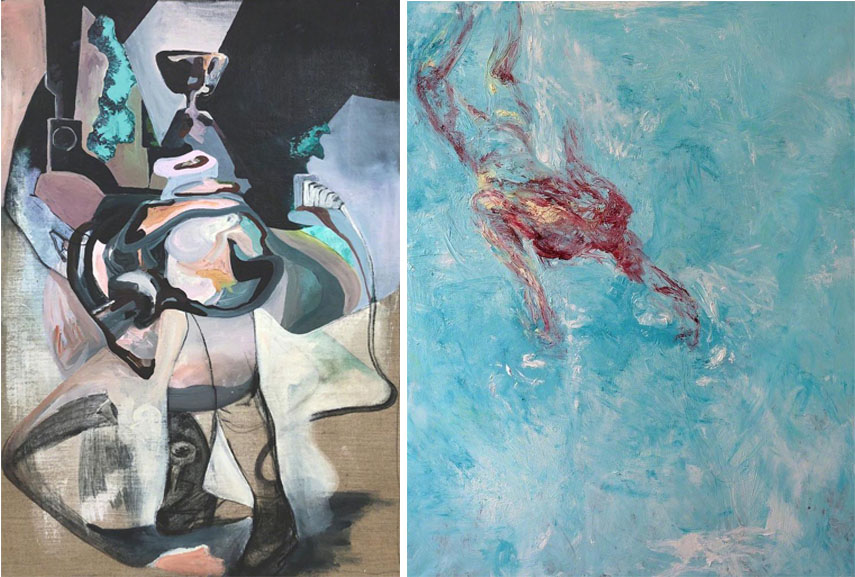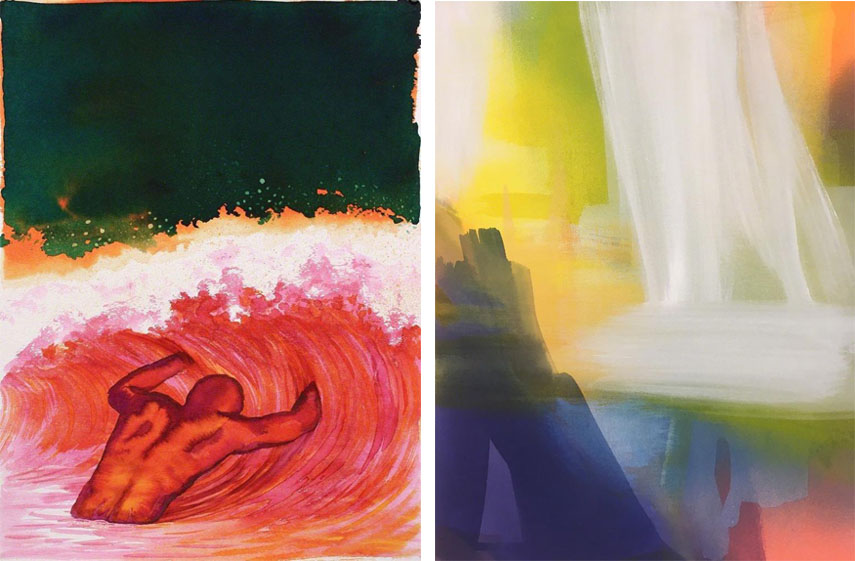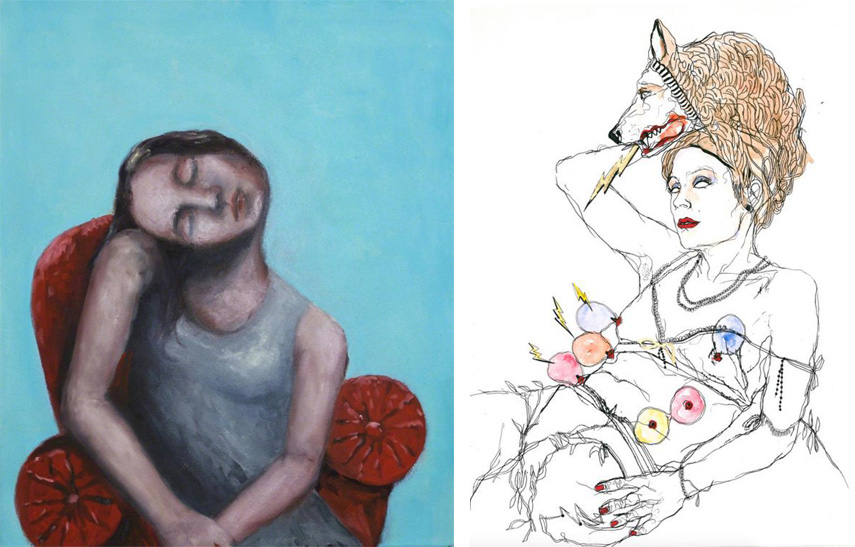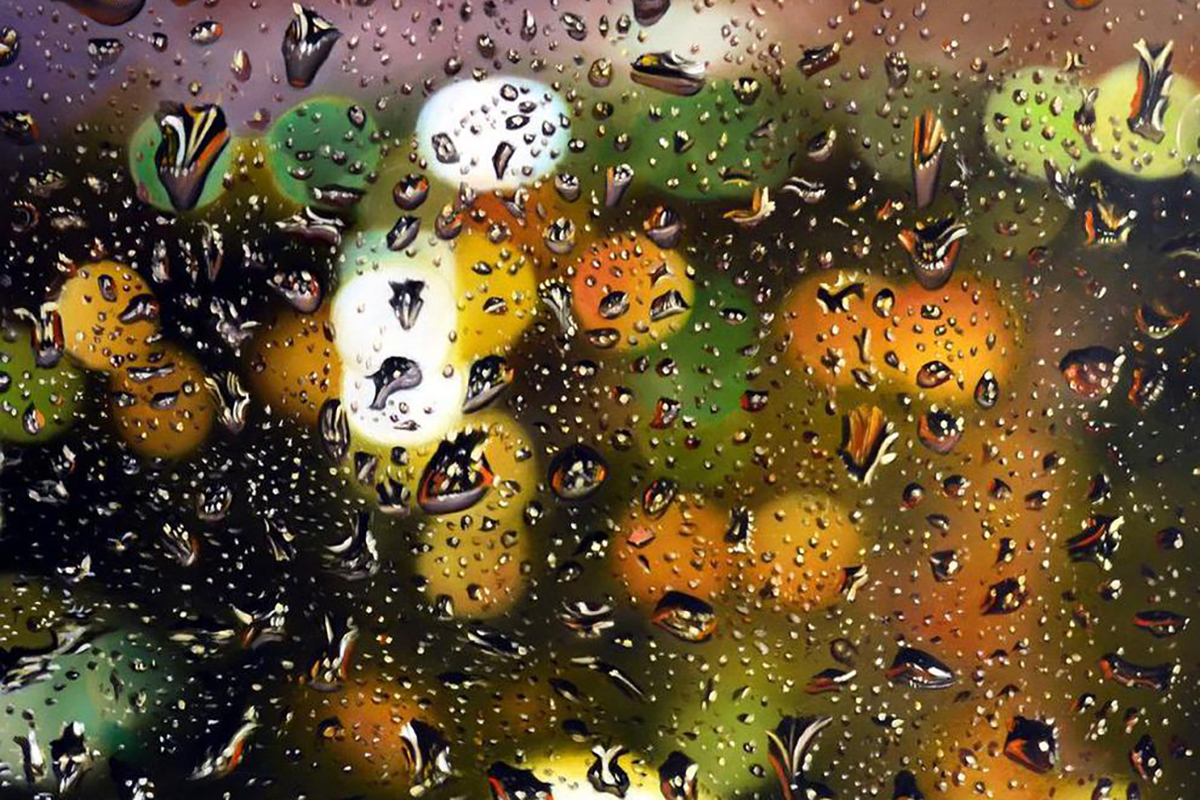 All images courtesy 5 Pieces Gallery.