Born in the South, Erin D Garcia is a musician, artist, and designer living and practicing in Los Angeles. His CV includes murals for the Ace and Standard Hotels, brightening the pages of Bullet and Foam, and colorful, large-scale, mathematical works that you can't take your eyes off. Even though effortless in appearance, Erin's works requires a serious methodology. His work is a calculated process of designating, defining, arranging, and permuting elements and colors with algorithmic thoroughness. It embodies 1960′s Minimalism's obsession with reduction, seriality, repetition, and a priori with a Sottsassian embrace of the decorative. For Sottsass colors are words - to Erin, colors are numbers, and numbers are beats.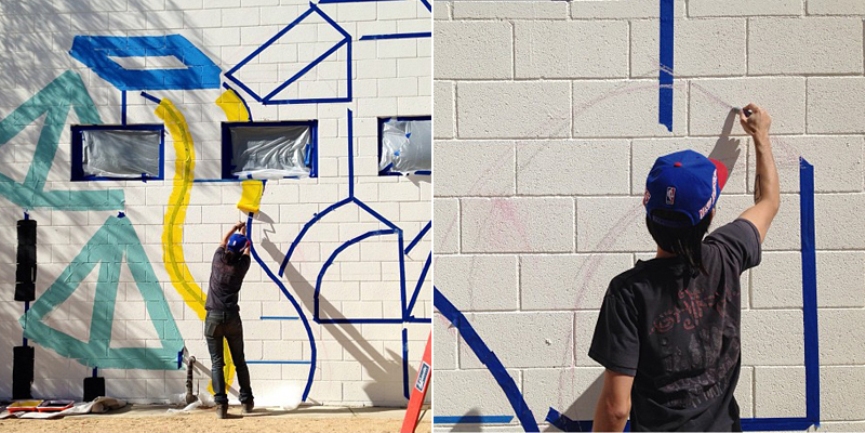 Colors, Numbers and Beats
Erin's work is in the title. Often reduced to a series of numbers, or definitions of a permutative process, there is an impulse to decode what number corresponds to what element, which is the color, and what is the relationship. Thought minimalist, his work is very intense and sometimes disturbing in all its simplicity. And, as we know, less is sometimes more and when it comes to Erin D Garcia, that is definitely the case. Ed Ruscha taught art to choose yellow, pink, and blue over black, white, and grey. The vibrancy of color, sterility, spontaneity, and casualness of appearance has come to be inextricably linked to the overall aesthetic of Los Angeles. Its strong history of pop, abstraction, and west coast lax is communicated in a language of waves, gloss, and playful irreverence. Erin isn't claiming this territory, but rather, seems to be isolating LA's formal identity into a codex of yellow half circles and blue waves that subconsciously reads as something distinctly Angelian.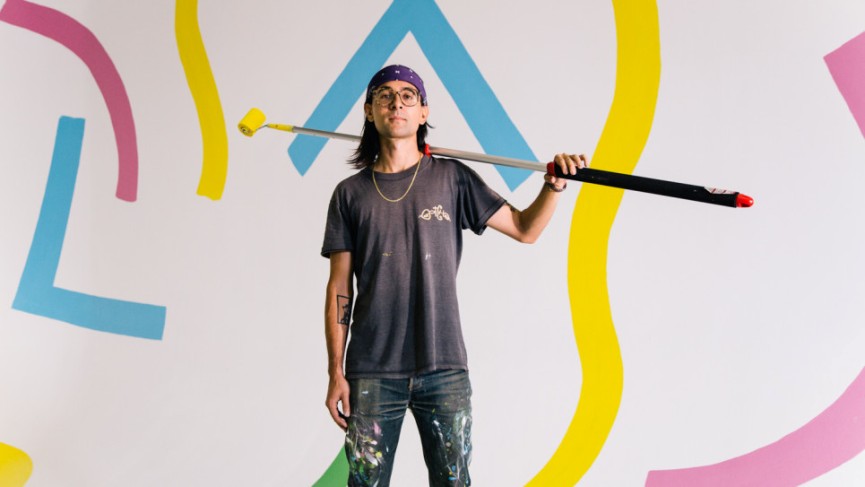 5 Shapes in 6 Colors
After exhibiting in Tokyo, London, New York and Art Basel Miami, Erin decided to present his new works to the audience at HVW8 Gallery in Los Angeles, which is his second solo exhibition and second showing there. From August 16th until September 14th, visitors will get the chance to experience Garcia's latest experiment called '5 Shapes in 6 Colors' in which he explores the human capacity for abstraction intersects or conflicts with the sensory desire for specificity. Each one of his drawings or paintings is part of a process of distillation, and there is a distinct feeling when taken together as a series that they are driving ever closer to a revelatory moment. The process of the work is exceedingly present, and the pieces are inextricable from the practice of their generation.