The New York magazine, an iconic publication capturing the ambitions and complexity of the city it was named after, is turning 50 this year. To celebrate this important anniversary, the magazine has launched "My New York", a year-long campaign of special events and activations.
The campaign is kicking off with "50 New York Covers: A Public Art Project", a project featuring specially designed New York covers for each year of its existence created by 50 renowned artists, all with their own New York Story.
So far, the publication has unveiled first eight covers created by Mel Bochner, John Giorno, Alex Katz, Barbara Kruger, Marilyn Minter, Yoko Ono, Rob Pruitt and Hank Willis Thomas. These eight covers have gone on view in 25 locations across all five boroughs of the city, and the remaining ones will appear between now and October.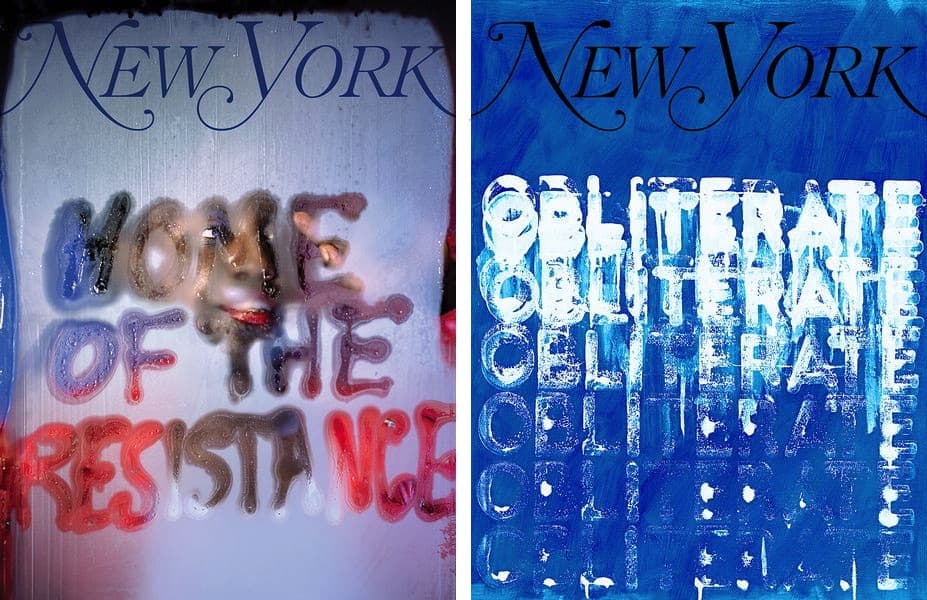 A Project Culminating With a Gallery Exhibition
The New York magazine has a long history of collaborating with artists on covers, who have created some of the most memorable and iconic ones. To celebrate the 50th anniversary with providing an opportunity to 50 artists to use the confines of a New York cover to say something seemed only natural.
Throughout the year, the publication will reveal more covers in a variety of sizes and a range of public settings – from wild postings to street lamp banners. Some of the artists whose covers are yet to be seen are Maurizio Cattelan, Kerry James Marshall, Rirkrit Tiravanija, Will Cotton and Nina Chanel Abney, while the rest of the participants are kept as a secret.
The project will culminate with a gallery show featuring all 50 covers that will take place this fall.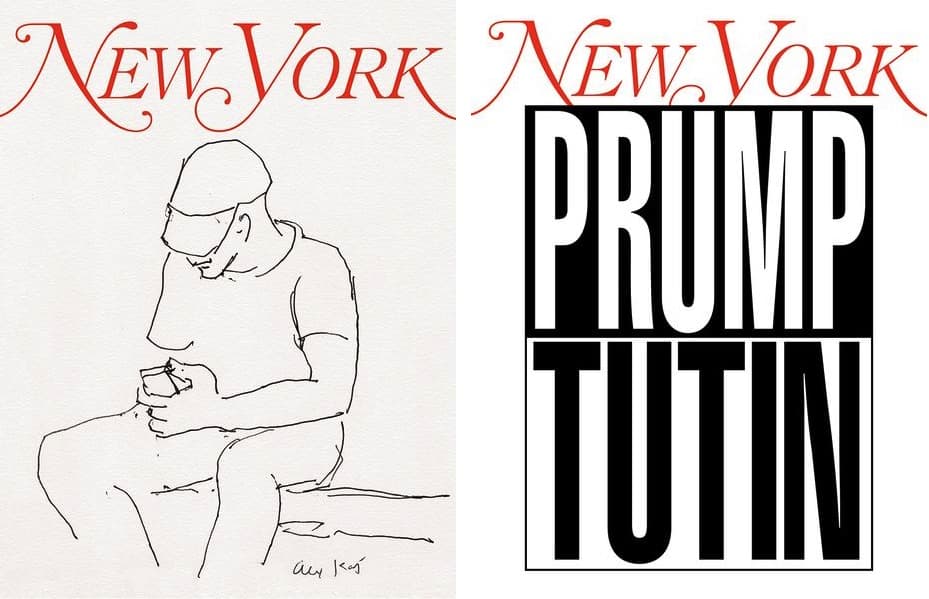 Using Covers to Send a Message
All but two of the initial batch of covers center largely around politically-minded, minimalist text. Thomas applied his signature approach of eliminated letters and missing type to recreate the slogan "All Lives Matter" into ALL LI_ES MATTER. Ono contributed with an almost entirely blank page with the words "Whisper to me" printed in tiny type in the center; Minter's cover shows an African-American behind a fog-covered glass with writing "home of the resistance"; while Kruger and Giorno have chosen to work with large, sans serif type in capital letters to send politically charged messages – "Prump Tutin" and "You're Walking Down 2nd Avenue Coming to St. Mark's Place".
On the other hand, Katz has created a line drawing of a man on his phone, that first featured on New York's 50th anniversary cover back in October. It is a drawing he did on the subway, echoing the ones he made underground in the 1940s. Using a more modern form of language, Pruitt has translated Milton Glaser's "I ♥ NY" design into emoji.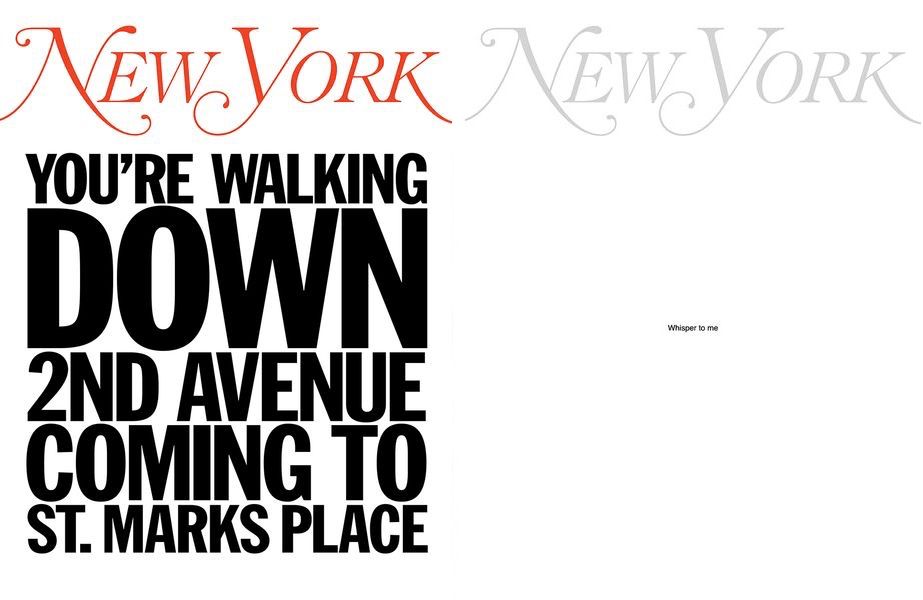 Unique New York Experiences
"For 50 years", New York Media CEO Pam Wasserstein said, "no one has told New York's stories like New York magazine". As part of this year-long celebration of this milestone, the publication will also bring intimate performances, surprise performances, surprise appearances, headline shows, pop-ups and many other special events in music, comedy, film, and food.
Going beyond the magazine's own history, the "My New York" celebration will include the individual stories of New York residents as well as the story about the city itself. To create these unique New York experiences, the magazine has partnered with leading figures, institutions, and brands.
Be sure to keep an eye on Twitter for where to catch a free poster.
Featured images: My New York Artist Covers; Left: My New York Artist Covers: Hank Willis Thomas / Right: My New York Artist Covers: Rob Pruitt. All images courtesy of the artist and New York Media.