If you consult the dictionary, the word voracity is defined as the condition or quality of craving or consuming large quantities of food or of being exceedingly eager or avid. In the world that we live in, voracity is expressed in a myriad of ways. Understanding this phenomenon as the recurring aspect of contemporary society, the Punto618 Art Gallery has invited seven artists, in particular, seven illustrators from the world of Urban Art and Contemporary Muralism to represent it visually. This group show will feature artists Elph, Luca Ledda, Mr Fijodor, Nemco, Orma II Viandante, SeaCreative and Zed1.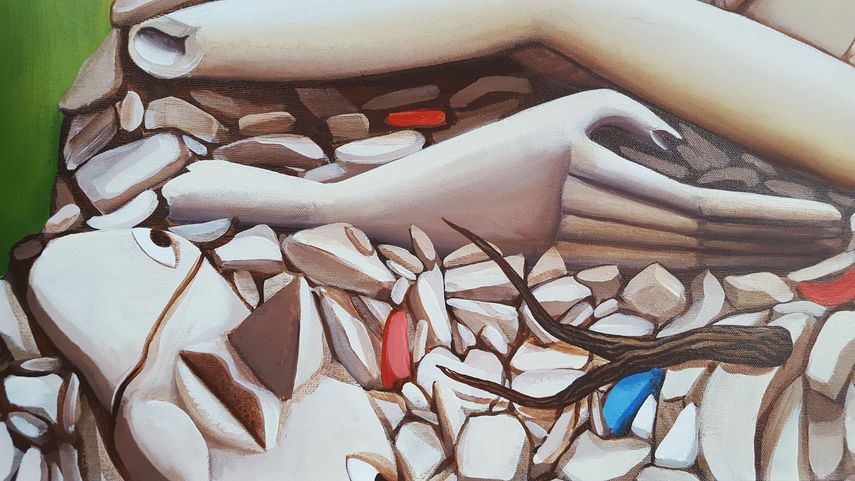 The Voracity
Voracity is understood as insatiability in everyday life - the greed and overwhelming desire to have more than one really needs. It encompasses everything from the longing of approval and complacency to obsessive race against the irrepressible passage of time, fro an anxious desire for apparent emotions to insatiability of feeling, from a greed of objects and experiences to worshipping of the consumer welfare. It seems that this annihilating rush drives to devour and not to savor, to go further by pure cupidity. This ravenous research is dictated by the satisfaction of the needs generated by the targeting of the images to which a person is continually exposed to.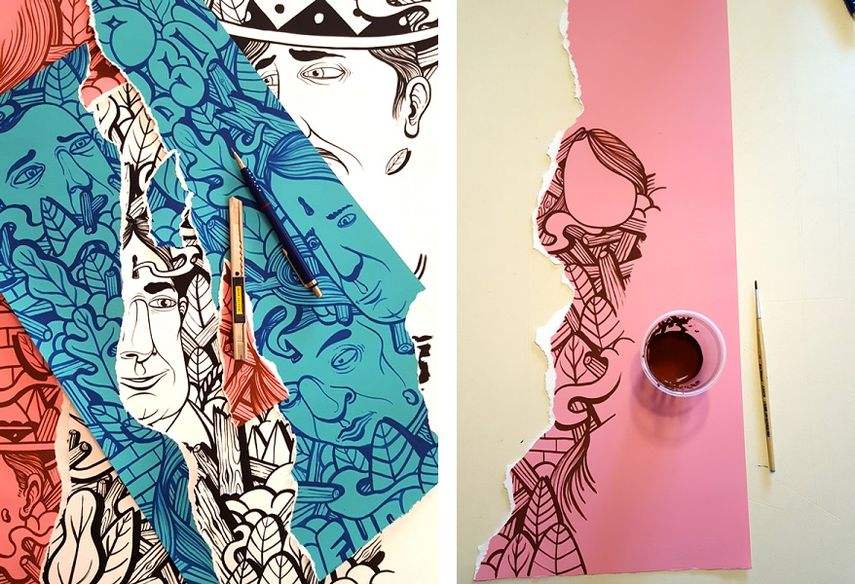 Featured Artists
The Scotland-based painter, illustrator and the graffiti artist, Elph is influenced by everything from intergalactic space travel and ping pong, to comic books and Lord of the Rings. He is best known for his marker-penned portraits of Edinburgh alcoholics with heavy eylids and scowling mouths. On the other hand, the Italian artist and illustrator Luca Ledda creates work that emphasizes the traditional quality of the line while featuring content that is similar to expressing one's seven deadly sins, with a touch of artistic humor. The practice of the Italian artist Mr Fijodor ranges from installations and thematic murals, to performance and Graffiti. Depicting subjects in elementary forms to convey direct messages, his works are often marked by a social or ecological criticism. The artist Nemco experiments with large 3D objects floating in large-scale 3D vector worlds. His visual output is celebrated for its unique take on graffiti tropes, as well as his subversive execution of space and form. On the other hand, the poetry of Orma II Viandante extols the canvas through a synthetic and incisive, but at the same time symbolic and evocative style. Painting his characters in a variety of abandoned industrial sites, the Italian artist SeaCreative has a defined linear style that goes beyond real imagery to stretch to graphic and chromatic experimentation. Lastly, the world of the Italian artist Zed1 is populated by puppets, elves, clowns, and imaginary characters, at all times characterized by a good dose of humour and a unique visual language.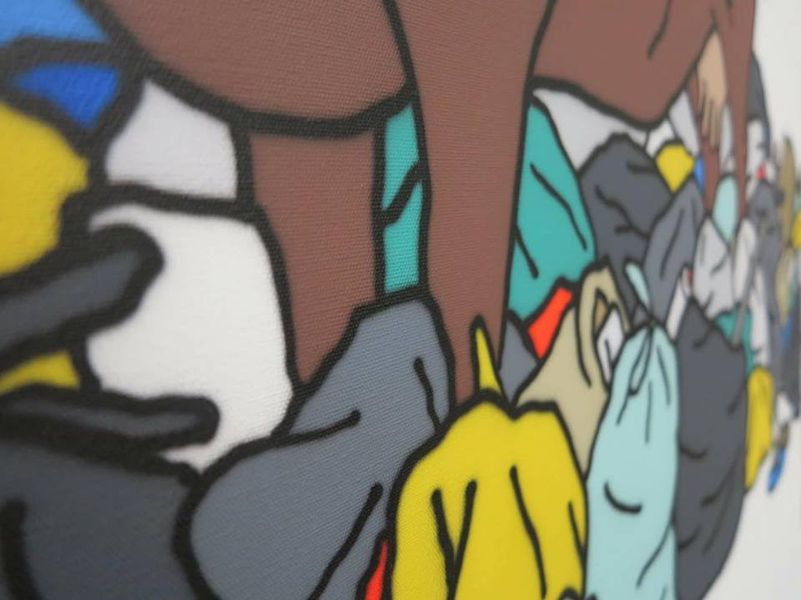 The Group Show at Punto618 Art Gallery
The artists featured in this exhibition will explore whether this craving may also have a constructive declination or is it only an inescapable destructive force and end to itself. The group show Voracity will be on view at Punto618 Art Gallery in Turin from June 11th until August 5th, 2017. Voracity is the second project born by the collaboration of Punto618 Art Gallery with SAT_Street Art Tourino. The exhibition is ideated and curated by Claudia De Giorgis, the founder and manager of the SAT Project.
Featured image: Nemco (detail). All images courtesy of Punto618 Art Gallery.