In 2012, Patrick Hull left the corporate world in San Francisco to pursue his passion for street and urban art. Ever since, his Vertical Gallery in Chicago's Ukrainian Village has been giving visibility - and collectors - to a serious roster of street artists, including names like Shepard Fairey and Ben Eine. A one-of-a-kind venue in the city, it's been serving as a catalyst for the local contemporary art scene as well. Hull has also helped facilitate numerous public murals in Chicago over the years.
And speaking of years, Vertical Gallery's 8th-year anniversary is coming up this April! To celebrate, there will be a group exhibition bringing together over 30 local, national, and international artists with artistic styles that have shaped the gallery's programming over the years.
Looking back, Hull comments:
What a year! After temporarily closing Vertical Gallery in response to the pandemic, we hosted our seven-year anniversary show as a virtual event. But since June 2020, we've been hosting both in-person and interactive online exhibitions, and in December we opened our second gallery, Vertical Project Space, in West Town.
This eight-year anniversary show features an amazing lineup of artists, and there are exciting exhibitions planned for both galleries throughout the remainder of 2021 — and beyond. Thanks to everyone for their continued support!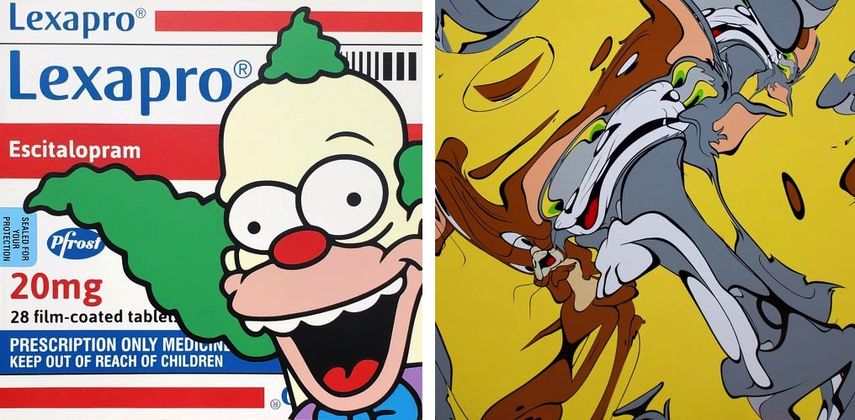 Participating Artists
The exhibition brings together a diverse group of artists coming from France, Thailand, Australia, New Zealand, Netherlands, the United States, Canada, Portugal, Norway, and Mexico.
A true pioneer of street art, the French artist Blek le Rat has established stencil as a form of urban art that rapidly spread throughout the continent and beyond. On the other hand, the Dutch artist Collin van der Sluijs translates personal pleasures and struggles in daily life into his own visual language. A Chicago-based artist, Grant William Thye is known for works influenced by Midwest Regionalism and the Chicago Imagists. A Bronzeville-native living and working in Chicago, Hebru Brantley delves into political and social issues with a conscious focus on playful insight and the optimism and possibilities of youth. A British artist who combines many influences, Word to Mother creates multi-layered paintings that feature an interchanging cast of signature characters.
The exhibition will also feature works by Ador, Alex Face, Ben Frost, Brad Novak, Copyright, Chris Cunningham, Chris Uphues, Eelus, Eric Pause, Expanded Eye, Griffin Goodman, Hama Woods, Joseph Renda Jr., Kayla Mahaffey, Langston Allston, Lefty Out There, Martin Whatson, Matthew Small, Mau Mau, Melanie Tatangelo, Pipsqueak Was Here!!!, Pizza in the Rain, Sergio Farfan, Steve Seeley, Stikki Peaches and 2MIL.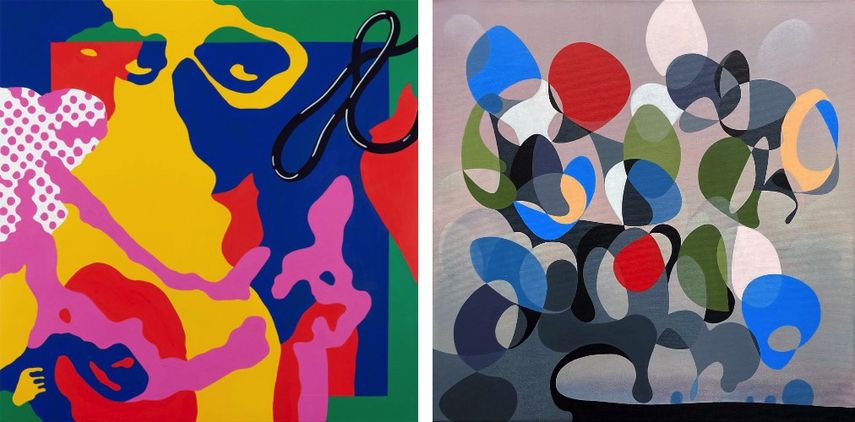 8 Years of Vertical Gallery
The 8th anniversary group show will take place at Vertical Gallery in Chicago from April 3rd until April 24th, 2021.
The opening reception will take place on Saturday, April 3rd, from 11 am until 6 pm.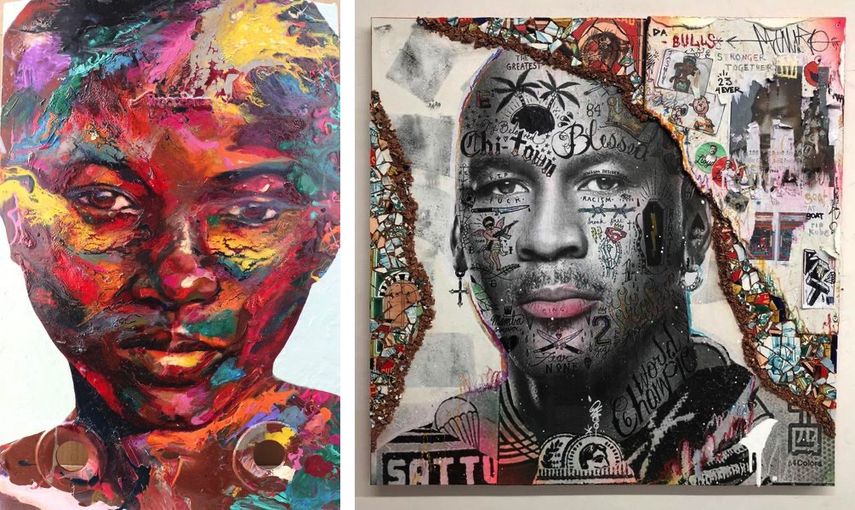 Featured image: Pizza in the Rain - Pilsen Street View. All images courtesy of Vertical Gallery.