Whitney Museum exhibition Fast Forward: Painting from the 1980s offers a focused look at the 80s painting with works drawn entirely from the Museum's collection. The show will feature the works of more than forty artists, including artists often identified with the topical period and a significant number of less celebrated painters. In the 80s, painting recaptured the imagination of the contemporary art world against the backdrop of expansive change and showcased the power and the expressive force canvas and paint held and still hold.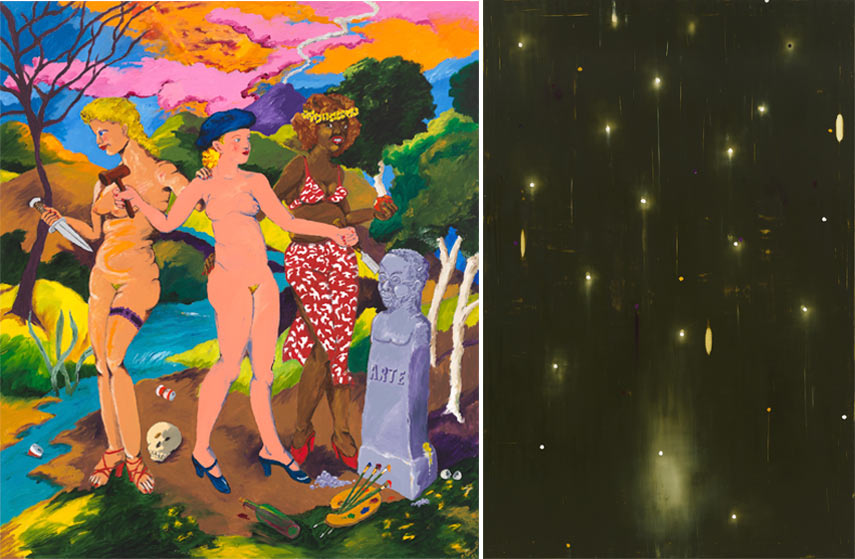 The Style of the 80s painting
New York City in the 80s was a vibrant place. The explosive period of art production also marked the rise of a number of galleries, particularly in downtown New York. Art focused on change and promoted the entrance of the new media, such as video and installation art, both of which were highly supported by museums and galleries. In the midst of such change, 80s painting held its ground, and many artists explored its bold physicality and unique capacity for expression and innovation. Often through exuberant work that engaged with heroic gesture or pop imagery, artists explored the traditions of figuration and history painting and offered a new interpretation of abstraction. Taking the lead from the 60s and 70s art, many authors addressed fundamental questions about art-making and also commented on the burning social issues including AIDS, feminism, gentrification, and war.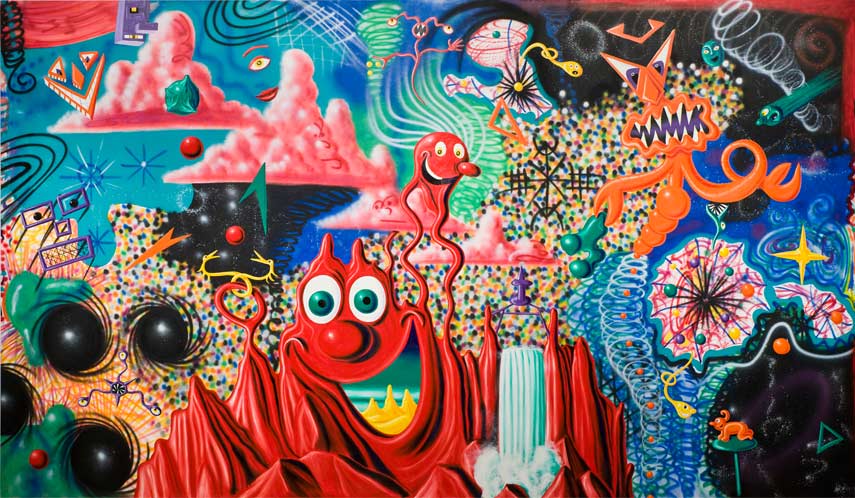 The Featured Artists
The period of the 80s painting is often identified with names such as Jean-Michel Basquiat, Sherrie Levine, David Salle, and Julian Schnabel. Presenting the works of such authors, the shoe will also feature the works of Carlos Alfonzo, Ross Bleckner, Peter Cain, Louisa Chase, Robert Colescott, Moira Dryer, Eric Fischl, Leon Golub, Keith Haring, Joyce Pensato, Susan Rothenberg, Kenny Scharf, Julia Wachtel, Terry Winters, Martin Wong, among others. These authors renegotiated their commitment to painting in the face of an media-saturated environment and re-imagined what painting could be.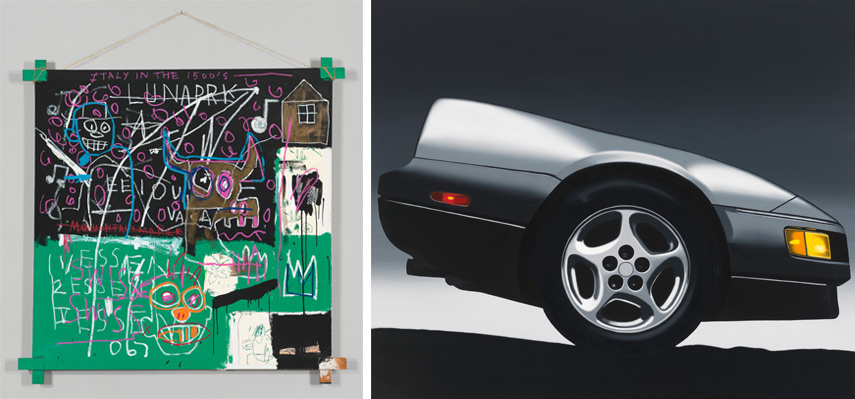 The 80s Painting on Display at Whitney Museum New York
With an attempt to further explore the power of painting, and showcase how the medium withheld the dominance of photography, and video art, Whitney Museum is proud to present the exhibition Fast Forward: Painting from the 1980s. Organized by Jane Panetta, associate curator, and Melinda Lang, curatorial assistant, the event presents the works of more than forty artists. On view in the Museum's eighth-floor Hurst Family Galleries from January 27th, 2017 to May 14th, 2017, the show unites the different styles of the authors in order to explore how innovative and expressive painting is and to touch upon how the medium suddenly came to represent an important intersection between new ways of seeing and seemingly traditional way of making art.
All images courtesy of Whitney Museum. Featured image in slider: Julia Wachtel (b. 1956), Membership, 1984. Oil on canvas, 66 × 81 in. (167.6 × 205.7 cm). Whitney Museum of American Art, New York; purchase, with funds from the Painting and Sculpture Committee  2016.114 © Julia Wachtel; courtesy the artist and Elizabeth Dee New York. Digital Image © Whitney Museum, N.Y.; Julian Schnabel (b.1951). Hope, (1982). Oil and velvet on velvet. 110 x 158 in.
(279.4 x 401.3 cm). Whitney Museum of American Art, New York; purchase, With funds from an anonymous donor 82.13 © 2016 Julian Schnabel / Artists Rights Society (ARS), New York; Moira Dryer (1957 – 1992). Portrait of a Fingerprint, 1988. Casein on plywood, 48 1/8 × 61 1/4 × 4in. (122.2 × 155.6 × 10.2 cm). Whitney Museum of American Art, New York; gift of Barbara and Eugene Schwartz 94.58 © Estate of Moira Dryer; Terry Winters (b. 1949). Good Government, (1984). Oil on linen, 101 1/4 × 136 1/4in. (257.2 × 346.1 cm). Whitney Museum of American Art, New York; purchase, with funds from The Mnuchin Foundation and the Painting and Sculpture Committee 85.15 © Terry Winters