886 Geary Gallery in San Francisco will be the proud host of the upcoming summer exhibition dedicated to the exploration of contemporary artistic practices in the field of abstract painting. The collective exhibition titled Shapeshifters and Sharpshooters will gather fifteen artists, American and international and each of them will present four of his new works. These artists are taking us back to the essence of the modernist movement, and discovering new ways of implementing traditional styles of painting into contemporary art. Exhibition will be guest-curated by Sven Davis, independent curator and art critic from the UK.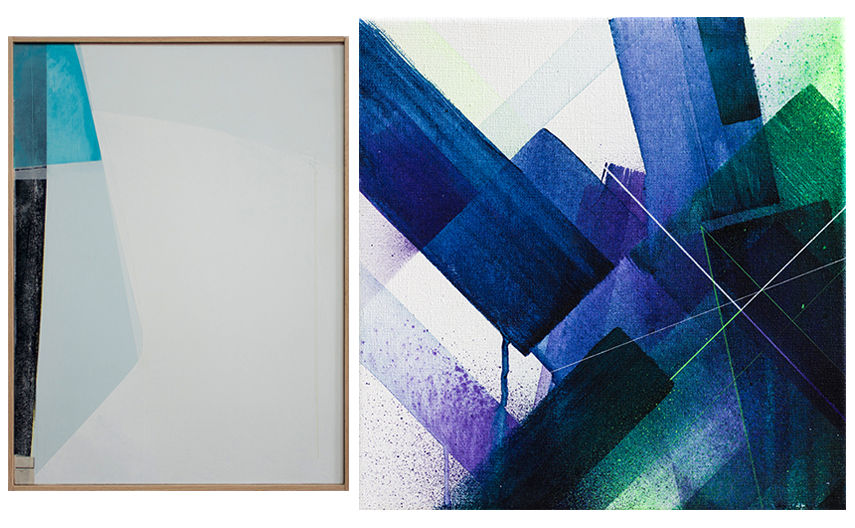 Revision of Abstract Expressionism
In the beginning of the 20th century, if we were some regular gallery visitors standing in front of Malevich's White on White, we wouldn't even think twice before we discard it as ridiculous and annoying, as most people did at a time. Nowadays, abstract expressionism, futurism and suprematism are part of the canon, found in any art history textbook and ever since, art has been questioning our perceptive possibilities. Artists gathered for Shapeshifters and Sharpshooters exhibition are strongly influenced and inspired by many avant-garde movements from the past century, but their artistic visions are ultimately new and unique. Besides great admiration for these movements, they are also connected through the usage of Hard-Edge painting style in their works. Although they share similar approach to the artistic practice, their artworks are completely individual and distinct, as each of them tells a different story about the artist's background that can be traced from traditional art school education to street art roots.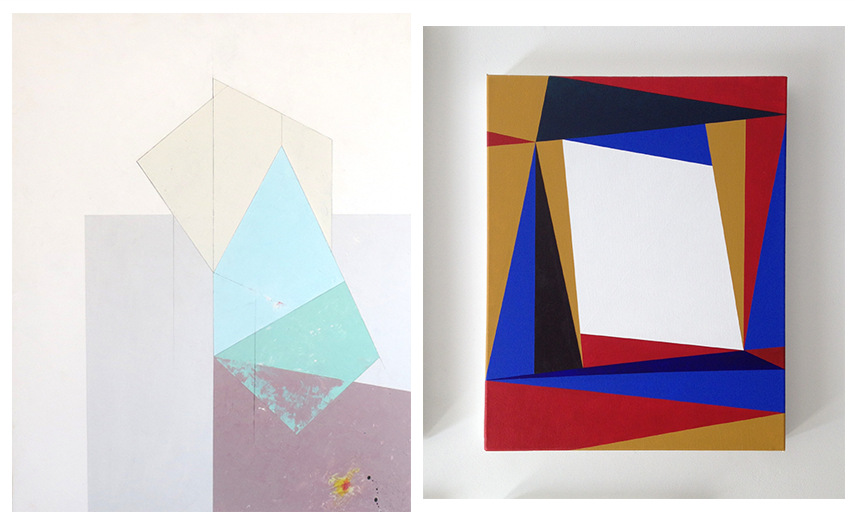 Shapeshifters and Sharpshooters
As mentioned earlier, this exhibition will feature recent works of 15 artists. Array will consist of pieces created by Poesia, the owner and the main curator of 886 Geary Gallery, followed by Chris Mendoza, Jerry Inscoe, Christopher Derek Bruno, Drew Tyndell, Matthew Chavarria, Sean Newport, St Monci and Will Sears from the United States. Joining them are Berlin-based artists Clemens Behr and Michael Bennett. The roster will also include Eltono from France, Australian artist Liam Snootle, Richard Caldicott from London and Nawer from Cracow, Poland. This is not the first time that these artists are being gathered under the same roof. Many of them had the opportunity to meet last year in a collective exhibition Space//Squared, which was also curated by Sven Davis and explored a related subject of space and shape.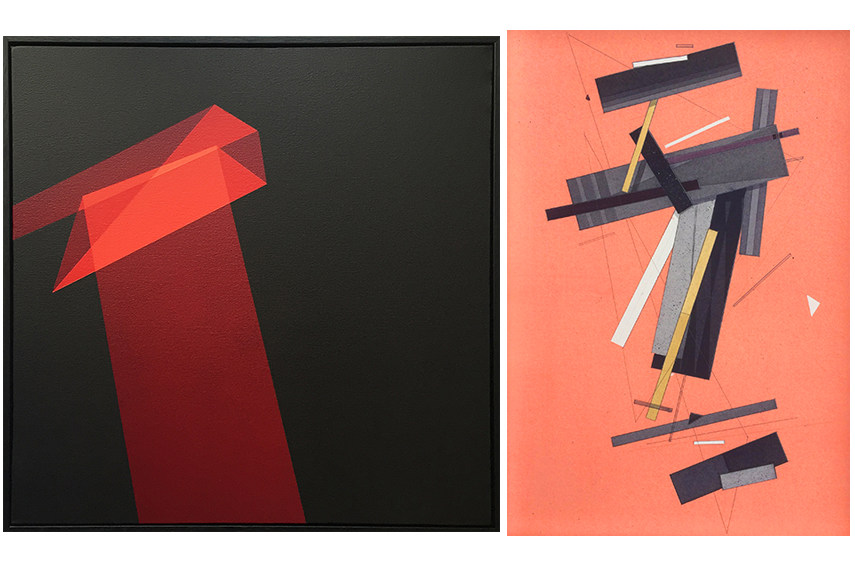 Summer Exhibition at 886 Geary Gallery
886 Geary Gallery has been known as one of the greatest galleries from the west coast and certainly one of the leading venues in San Francisco as far as contemporary art is concerned. The Shapeshifters and Sharpshooters exhibition is one in the series of interesting shows that 886 Geary Gallery has prepared for this summer. The exhibition will open on July 11th and will stay on view until July 27th, 2015. The opening reception, with several artists present, is set for July 11th, 2015, from 7 pm to 11 pm.
Don't be a square and sign up for My Widewalls! It's absolutely free!
Featured images:
Derek Bruno - Watercolor Study, 2015.
Will Sears - Inside Scoop, 2015.
Eltono - Toile 3 - Girona, 2015.
Drew Tyndell - Abstract House Study, 2015.
All images courtesy of 886 Geary Gallery