In 2008, a group of activists, students and neighbors organized an occupation of Volturno theater in Rome to prevent its new private owners from transforming it into a bingo hall. The occupation of the Preneste theater followed in 2010. These occupied theaters, that soon became points of reference in the neighborhood, gave birth to Urban Area Project founded by a.DNA Collective. A new project entitled URBAN AREA -  A Scene Open dedicated to the neighborhood Ostia in Rome and these two occupied theaters where the initial project was first conceived and developed, will be presented by a.DNA Collective at the group exhibition in Teatro del Lido di Ostia. The exhibition will feature artists BOL Pietro Maiozzi, Omino71, Diamond, Solo, Jimmy C, DesX, Jerico, Mr Klevra, Marphy, Uno, Ex-Voto, Ironmould,  Bruscolino, Aloha, KPM, # Cancelletto, ALT 97, Standard 574, Marta Bohorquez, Shine, Beniamino Leone, Collettivo FX, HOPNN, Ilovetu and NemO's.
Urban Area - A Scene Open
The exhibition will feature a collection of photos taken between 2012 and 2015 by visitors of the ex Preneste cine-theater and ex Volturno theater  - theaters featuring around 100 murals and installations currently inaccessible to the public. In addition to the artworks from Urban Portrait exhibited in 2014 during the initiative organized in support of Urban Area Project at the ex Volturno theater, the visitors will have a chance to see many new artworks now presented for the first time. All artworks are painted on maps of the cities chosen by the artists.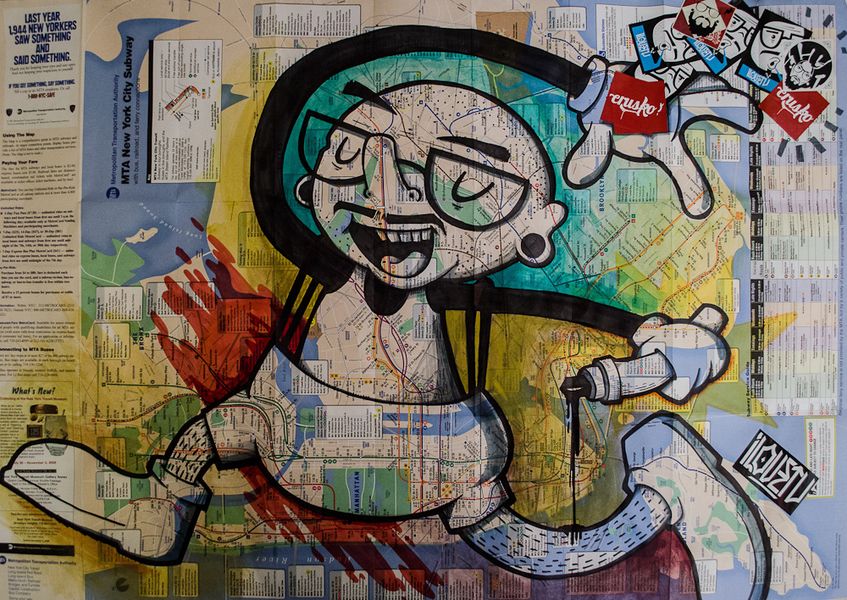 The Urban Area Project
Urban Area Project, an urban art project conceived by Mirko Pierri and Sonia Di Santo of a.DNA Collective, first came to life in these occupied theaters in Rome. The project involved wall interventions and installations by 100 Italian and international artists. After a collaboration with Salerno school Institutes, the project was opened to institutional interventions in Salerno with URBAN AREA - Open Space Project. Following mural interventions, educational and participatory workshops in schools and on the street, the a.DNA Collective invited six Italian and international artists to intervene in various urban environments. In collaboration with Teatro del Lido di Ostia, Urban Area Project invited four artists to participate in various urban interventions and workshops in schools in Rome in 2015.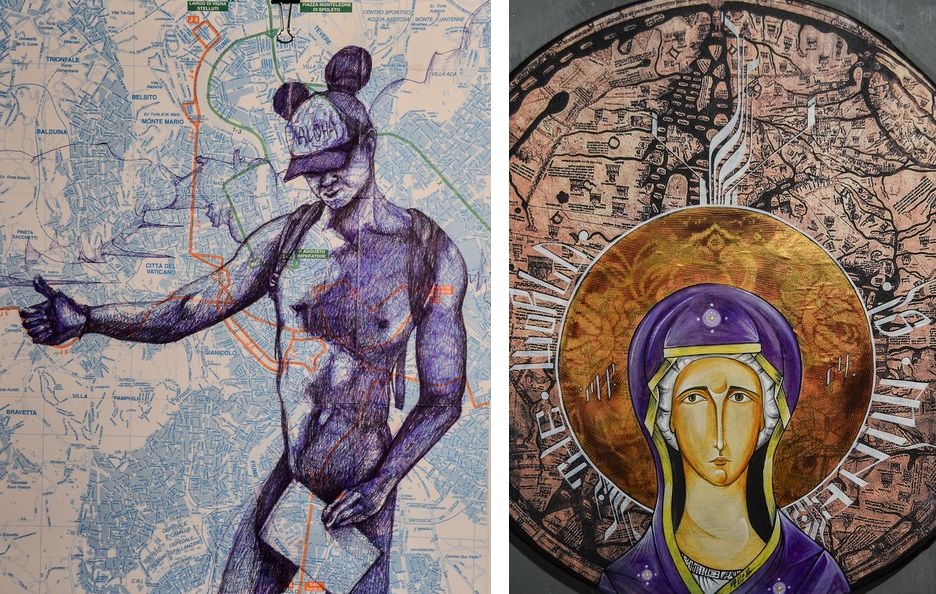 Urban Area Project at Teatro del Lido
The exhibition announcing the project URBAN AREA - A Scene Open will be organized on Sunday, April 17th, 2016 at Teatro del Lido. The exhibition will be curated by Mirko Pierri. The Urban Area project is realized in collaboration with Teatro del Lido di Ostia, Affabulazione, M.U.Ro, Istituto Comprensivo "Amendola/Guttuso", Associazione Manes, Harley Rock Crew, Punto Scuola and various media partners.
Featured image: Artwork by HOPNN. All images courtesy of Urban Art Project.